Joined

Jul 17, 2021
Messages

204
Trophies

0
Here are some of the best maps in Insurgency: Sandstorm!
Read the full article here:
[Top 10] Insurgency: Sandstorm Best Maps (Ranked)
www.gamersdecide.com
Maps are the key to a game's success. If a map is bland, the players will also get quickly bored of the game, but if a map is unique and well made, then the players will enjoy playing on that map over and over again. This is the case with every single game on this planet.
The developers also try their best to make sure that every map in the game is unique and isn't a copycat of the previous map. Most maps have the same theme of the desert, but some maps are unique enough to feature snow or maybe even a lush green forest. With that, let's get on with the list!
10. Precinct​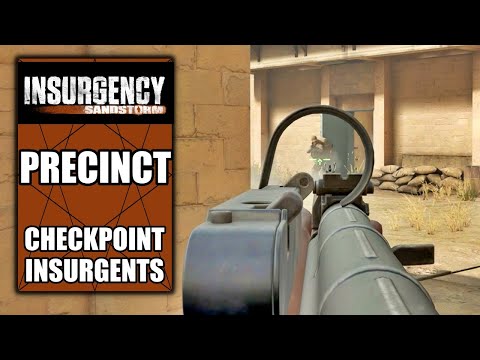 The map is a whole city.
This map takes urban fighting to the next level, as you're fighting in a ruined city. The map has great details on the exteriors and interiors. There are a lot of spots for a sniper or a machine gunner to be placed, as well as a ton of alleyways to run around and flank the enemy team.
It is a highly dense environment where you'll constantly be on your toes and looking out for the enemy. Thankfully, there is a lot of cover from destroyed buses and cars, but you can also take cover behind some sandbags.
Why Precinct Is Great:
It's a full urban setting, and the community calls it a concrete jungle.
Has a ton of places for your sniper or machine gunner to set up.
You can easily flank the enemy team through the alleyways.
The map is packed with details on the exterior and interiors.