Joined

Nov 27, 2019
Messages

180
Trophies

0
For those who missed it, here is Bethesda's in-depth look into thier upcoming Space Exploration RPG, Starfield.
I for one do find myself getting more exited, but still keep to keep this game at arm's length given Bethesda's track record. I'm impressed by the sheer scale of this whole thing and admire it's ambition.
A couple of induvial points I wanted to bring up that stood out to me.
It looks like they're stepping away from the "unique" weapons thing that we've seen don a lot in Fallout and TES and instead just giving you a large verity of weapons that you can customise them to suit you needs in specific situation and to suit play style and skills, and that's a good move. The companion system looks very similar to what we saw in Fallout 4, just expanded and integrated into the ship and it's mechanics in a way that reminds me of the Lieutenant's mechanic from AC Odyssey and I'm fine with that.
I love the customisation. It seams like you can change both the function and appearance of your ship by how to customise it. That's going to be a lot of fun to play around with. Because somebody will, if you purposefully make your ship look like a great big flying cock, just know that you're a lot like your own penis. Not big and even less clever. Looks like they've learned some valuable lessons from Fallout 4 when it comes to the outpost building mechanics and that's good because that feature was horrid in Fallout 4, especially for console players. So again, nice work.
But of course, the biggest concern with any Bethesda game, will it... you know... work? They didn't even address this in this showcase, they are not even claiming this game will work OK. Considering that while showcasing Fallout 76 Tod Howard infamously said to the world "It just works" makes me wonder. The systems in place look mostly like the kinds of things Bethesda has used a lot in the past with a few things thrown in like the space combat, but thankfully that and the other new things don't look overly complicated. Having said that, they do seam to be using these systems on a scale way beyond what even Bethesda have done before. So given thier track record, not to mention the fact Bethesda's Creation Engine is looking very much like Mr House;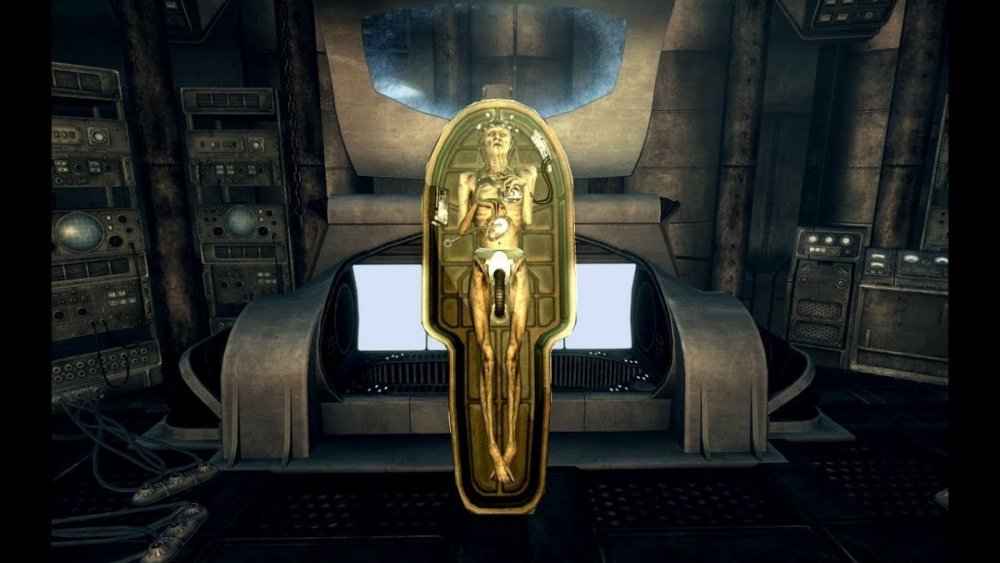 ​
I'm choosing to remain less than optimistic. In my opinion for a AAA, next gen game in 2023 this isn't exactly the best looking game in the world either, especially considering what we've been seeing with Unreal Engine 5 recently. But like I said, this is Bethesda, so perhaps pegging back the graphics a bit would be for the best. One thing I'm really not sure about is how this procedural generation thing will work with the hand designed environments with another system to add locations like enemy outposts and... to be honest, that just sounds like something to go wrong.
If this does work as advertised, this could be game of the decade potential, so come on Bethesda and please don't fuck this up.
Last edited: