Joined

Jul 17, 2021
Messages

183
Trophies

0
Come on Bethesda release the game already! Here I have listed every single artwork and video about the game and gave commentary about it!
Read the full article here:
[Watch] All Starfield Videos And ArtWork Released So Far
www.gamersdecide.com
Sup, you absolute legends. Today we'll be taking a look at one of the most anticipated RPG games that is coming out this year and its none other than Starfield itself. One of the first games that got me into the fantasy genre altogether was none other than Bethesda's Morrowind and since then I was completely hooked onto the company and their magnificent games. They have released countless games that are simply breathtaking and are some of the best RPG games we have today.
In Bethesda's video games we can completely immerse ourselves into the fantasy world and become anything that we want to. Starfield will be no exception to that and it will completely immerse us into the role of being an astronaut and exploring the galaxy. Since the game isn't coming out anytime soon we'll be taking a look at the official videos and artworks that have been released so far. So strap in, get some popcorn, and let's get into it!
​
64. Starfield - Official Announcement Teaser​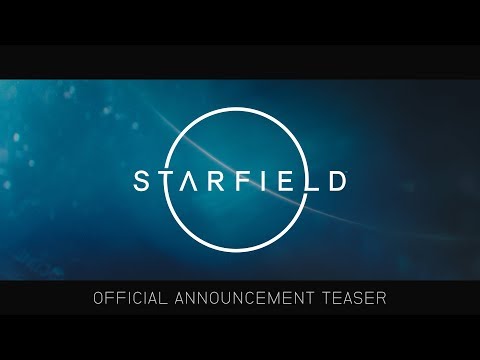 "This is where it all began." (Video By Bethesda Softworks)
Our great journey began way back in 2018 when the first ever teaser was released onto the world and Bethesda Games graced us with this new upcoming space exploration game that is in the works.
The announcement didn't show us a lot and didn't explain what the game was about. All we could see was a big planet and a space station which then zoomed through the universe. It was safe to say that everyone was excited about this new up and coming game from Bethesda.