Joined

Dec 12, 2018
Messages

1,169
Trophies

0
From the top tier options for 4K gaming to more affordable entries, Digital Foundry's Will Judd and Tom Morgan cover 2020's best TVs so far. LG's B9 and C9 are the clear standouts if you have the budget - as is Samsung's flagship Q90R - all of which support 4K at 120Hz. However mid-range and value TVs are also considered here, plus our choice of best small TV.
Display types

With the death of plasma displays, there are two major display types used in modern displays: LCD and OLED, with LCD representing the lower and mid-range of the market and OLED the high-end. LCD displays can be broken down further too, into IPS, VA and QLED displays. Here's what you need to know about each one, in order from cheapest to most expensive.

IPS: These monitors provide good viewing angles and improved colour accuracy compared to monitors using VA panels. However, some IPS panels, particularly older ones, can suffer from slower response times, making them worse for fast-paced games. Another potential issue is 'IPS glow', where the monitor's backlight is visible in dark scenes.

VA: A type of monitor panel which tends to occupy a middle-ground between IPS and cheap TN displays in many respects. These panels generally offer the best contrast, backed with good response times and colour reproduction. However, viewing angles and colour gamut may be limited compared to IPS and OLED.

QLED: This confusingly-named panel type from Samsung is essentially a VA panel that has been upgraded with quantum dots, allowing the monitors to produce slightly wider viewing angles than standard VA panels, plus higher brightness levels and wider colour gamuts. However, as is typical for a VA display, motion handling can be subpar.

OLED: This high-end display tech uses organic light-emitting diodes which produce what is arguably the best picture. Contrast is a strong suit, as individual pixels can be turned off completely to create a true black, rather than the very dark grey that other monitor types can produce. Viewing angles are also impressive, ensuring the picture from a 45-degree angle looks as good as the screen viewed dead-on. HDR is also well catered for, thanks to the ability to see extremely light and dark areas side-by-side. However, OLED can be expensive, its brightness can't compete with traditional LCDs and motion handling can be poor on some models. Image retention or burn-in is also a concern, although it is unlikely to occur through normal use, even when gaming.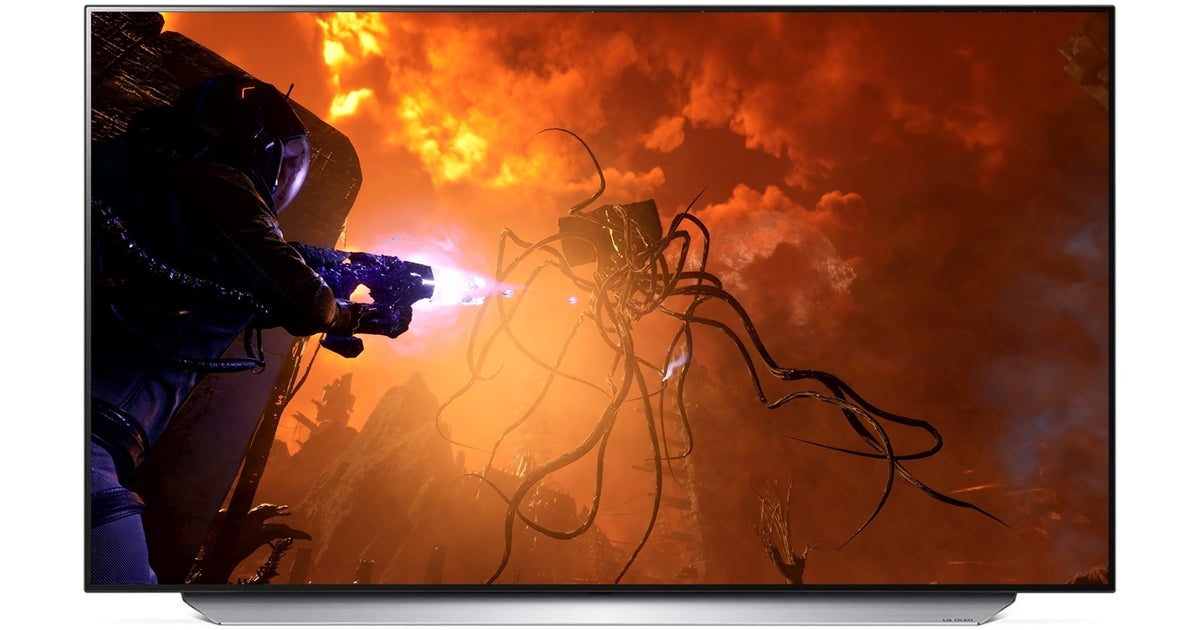 Digital Foundry's recommendations for the best 4K HDR TVs for gaming on PS5, Xbox Series X and PC, from cheap TVs to pr…
www.eurogamer.net
LG B9/C9 (OLED): the best 4K TV for HDR gaming
Samsung Q90/Q90R (QLED): best non-OLED for 4K HDR gaming
Samsung Q60R: the best mid-range choice for 4K HDR
Samsung RU8000 (VA): best value 4K TV for HDR gaming
TCL R625 (VA): the best budget 4K TV for Americans
LG UK6300 (IPS): the best small 4K TV for HDR gaming