Joined

Jul 17, 2021
Messages

204
Trophies

0
Ah, here we are at one of my favorite roles in the whole game simply because of how it can affect the match. Especially at the highest level of League of Legends, this role can win the game alone. Faker was not joking when he said "My main point is helping out the jungler" and please people follow what the man preaches.
He is not the best player in the world without a reason. Today we shall count the best junglers in the world. Some attended the Worlds 2021 Tournament and some are even retired but they still left a mark on this world with their plays! Let's not waste any more time and let's get into the best jungle players!
10. Gao "Ning" Zhen-Ning​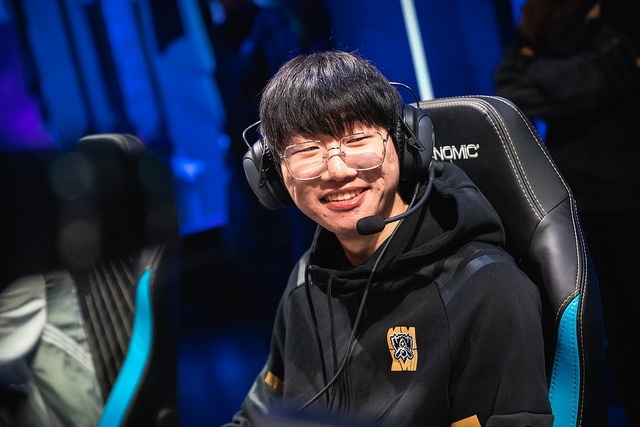 The Kayn prodigy.
Gao "Ning" Zhen-Ning is an inactive Chinese player that showed people his Kayn mechanics in the jungle. He is a special kind of player that I respect the most. He transferred his role from an ADC to a jungler and made his life much better.
See how happy he is? Yes, he's smiling because he knows he's playing the best role in the whole game. He is also remembered for his insane mechanical skills that even today leave people breathless.
He is mostly remembered for his insane Kayn mechanics and skills and he was one of the first people to pick Kayn in the LPL. He was the MVP of the 2018 World Championship and he is remembered for his insane performance on Camille.
How badass is this player?
- He was one of the first people that picked Kayn in the LPL Tournament and showed us his insane mechanical skills on Camille. He is still mentioned by people who main and play Kayn or Camille. Champions that he liked to play are Kayn, Camille, Rek'sai, and Gragas.
Major Tournament Achievements:
Got third or fourth place in the 2019 World Championship with his team Invictus Gaming earning 155,750$.
He also won first place in the 2020 World Championship with his team Invictus Gaming earning a total of 2,418,750$.

Gao "Ning" Zhen-Ning Twitter:
This player sadly does not own a Twitter account so here's his team's Twitter
https://twitter.com/invgaming?ref_src=twsrc^google|twcamp^serp|twgr^author
[Top 10] LoL Best Jungle Players In The World Right Now
www.gamersdecide.com