Joined

Jul 17, 2021
Messages

206
Trophies

0
Here are some of the best current League of Legends players in the world based on their achievements!
Read the full article here:
[Top 15] LOL Best Players In The World (Based on 2022 Achievements)
www.gamersdecide.com
Since Worlds 2022 has concluded, let us take a look back at the professional players and rank who is the best. Congratulations to everyone who competed in the tournament and made it to the big stage; it takes bravery and a lot of hard work to get there. Many of the players on this list have pushed and proven that they can compete on a big stage, and a lot of them have pushed the potential for improvement.
Every month, a new type of player begins their professional career, but only a rare few make it to the big stage known as "Worlds Championship." Making it to this point is no easy feat and those who do make it know they are only 0.5% of the League of Legends player base. They certainly showed everyone what it means to be on the big screen and put on a show like no other. With that in mind, let's rank the best professional players!
15. Chen "Breathe" Chen (Top laner)​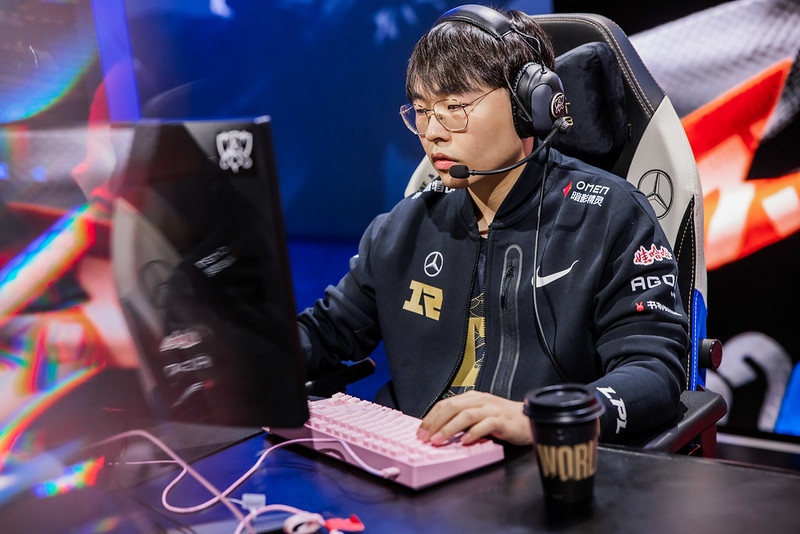 See Chen "Breathe" Chen In Action (Video by Wiz Highlight):
To begin this list, we have a player from China named Chen Chen, also known as "Breathe" by many. He is currently a top laner for a team called RNG or Royal Never Give Up, but he began his career relatively recently in 2018 with a team called OMD or Oh My Dream. Unfortunately, this player has not won any major first-place prizes during his professional career, but he has demonstrated courage and determination to do so.
He will not stop until he has achieved first place and will continue to demonstrate to others that he has what it takes to be number one. And I'm all in. With his flashy plays with Fiora or Camille, the player has proven time and time again that he has what it takes to win. The crowd is enthralled by his quick reflexes and baron or dragon steals. When this player begins teleporting into action, we know that something bad is about to happen, and it won't be pretty.
Best Champions:
Major Tournament Achievements:
2nd place in NEST 2021 (23,490$)
Chen "Breathe" Chen Huya (This player does not own a Twitter account):
RNG丶Breathe英雄联盟直播_RNG丶Breathe视频直播 - 虎牙直播