Joined

Jul 17, 2021
Messages

204
Trophies

0
Here are some of the best current carry players in the whole world for League of Legends!
Read the full article here:
[Top 15] LoL Best Carry Players In The World Right Now
www.gamersdecide.com
It's the end of the year, ladies and gentlemen, and it's time to rank the best player in League of Legends right now. But not just any League of Legends player, but the best carry League of Legends players. These players know how to solo carry an entire match on their backs and show the entire world how amazing they are at playing their specific role. Carry players can be assigned to one of four roles: mid, top, jungle, or ADC.
Support is sometimes used, but we won't go into that right now because not many supports can carry a match on their own. This list is based on the most recent major tournament, the Worlds 2022 Championship, where many players demonstrated their abilities and proved to everyone that they are not to be trifled with. I will not base this list on their Worlds 2022 wins, but rather on how well they have performed in this year's tournaments, not just World's 2022, and how many matches they have successfully carried. Now, onto the list.
15. Huang "Wayward" Ren-Xing​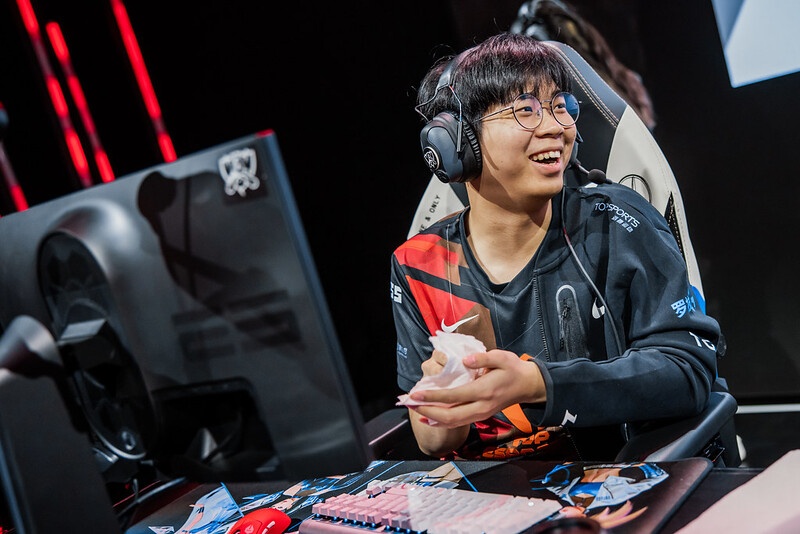 "The top lane is my jam."
Let's start with the top lane role, and who else comes to mind but Huang "Wayward" Ren-Xing? He is currently a member of a Chinese team called "Top Esports." This player has repeatedly demonstrated his ability to carry an entire match on his back. He first appeared on the professional scene in 2019, and he used to play jungle before switching roles and discovering that he belonged in the top lane. The player also went through several champion changes before settling on Tryndamere as his tournament champion.
Why that champion? He's one of many champions who can solo carry an entire match and has no problem diving under a turret. That's the playstyle of this player as well. He loves to dive people under turrets and jump into huge crowds of enemies like Rambo. Throughout his professional career, the player has won numerous matches while leading his team to victory. For his outstanding performance, the player was named a rookie in the LPL 2022 Spring Split and was named to the LPL 2022 Spring All-Pro 3rd team. Which is quite an achievement for any pro player.
Major Tournament Achievements:
LPL Summer 2022 - 2nd place (144,921$).
LPL Spring 2022 - 2nd place (151,043$).
Huang "Wayward" Ren-Xing Highlights (Video By GWP):
Huang "Wayward" Ren-Xing Factor.GG (the player does not own a Twitter account or any major social media):
Wayward (Huang Ren-Xing) - Top Esports | LoL Player Statistics | Factor.gg