Joined

Jun 20, 2020
Messages

190
Trophies

0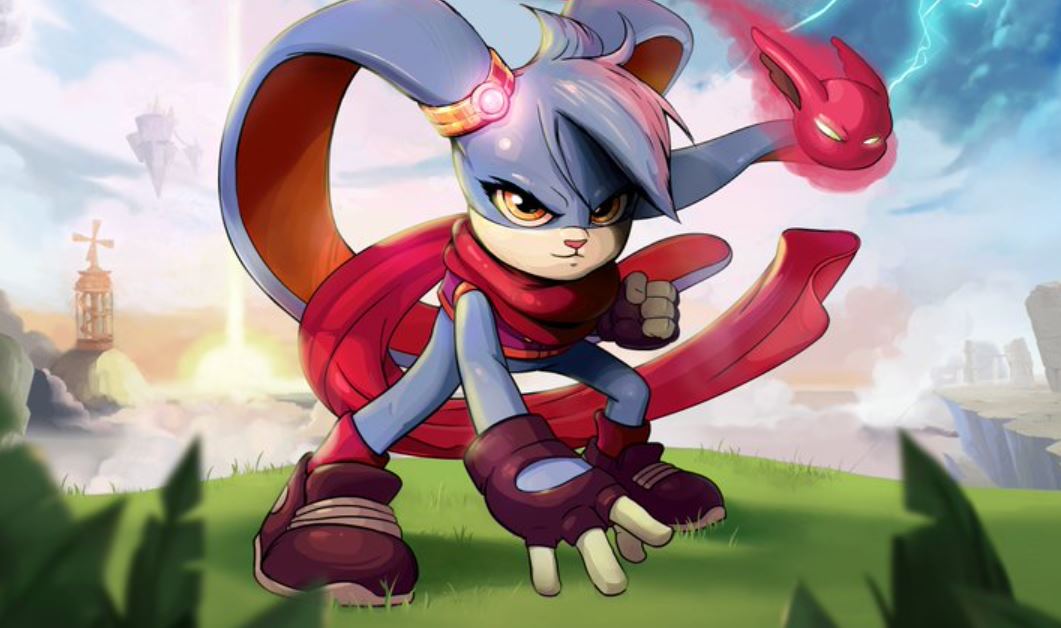 Digital release on the 26th of March for $29.99/€29.99 (PC, Switch, PS4, Xbox One and Stadia). Physical release for Switch, PS4 and Xbox will follow in late May.
Metacritic
Xbox One
|
PC
|
PS4
|
Switch
Opencritic
PlayStation Universe - 8.5/10
Kaze and The Wild Masks is an instant classic in the side-scrolling genre. It's a simple, well-executed formula that channels tons of different inspirations while still holding true to its own vision. The gameplay is top-notch and offers everything a fan could want, from beautiful sprite work to collecting shiny objects. Consider this a must-own among the other great side scrollers.
NintendoLife - 9/10
An absolute pleasure from start to finish, what Kaze and the Wild Masks lacks in originality it makes up for in the strength of its level design, responsive controls, kinetic move set and attractive visuals. Excellent, action-packed platforming through and through, with great gameplay variety and gimmicks that don't compromise on what the game is best at – challenging, fast-paced obstacle courses and deviously-hidden secret areas. Easiest sell? Kaze and the Wild Masks is to Donkey Kong Country what Freedom Planet was to Sonic the Hedgehog. Don't miss this one.
PCInvasion - 8.5/10
While on the short side and not particularly original, Kaze and the Wild Masks is an exceptional 2D platformer filled with well designed, engaging levels and tight, responsive controls.
Destructoid - 8/10
Impressive effort with a few noticeable problems holding it back. Won't astound everyone, but is worth your time and cash.
FingerGuns - 8/10
Kaze and the Wild Masks bounces right into that 2D platforming void left by Rayman. It's full of vibrant level design, challenging and varied gameplay, ambidextrous ears, and lovely pixelart that will satisfy even the most demanding players. There's not a lot left to do after you're done, but the experience is a good one. Perhaps we've found a new platforming mascot?
CriticalHit - 8.5/10
It may wear its influences on its sleeve, but Kaze and the Wild Masks is still an effortlessly delightful romp with its tight gameplay, beautiful worlds, and enjoyable platforming action.
COGconnected - 84/100
Kaze and the Wild Masks merges elements from great games of the 16-bit era in order to create a fascinating 2D platformer. Although its influences are clearly visible, these aspects have been developed with modern-day principles to alleviate some of the issues that plagued titles of that period. With an incredible pixel-based art style, euphonious soundtrack and perfect precision-based platforming, Kaze and the Wild Masks is a must for fans of the genre.