Joined

Dec 11, 2018
Messages

1,237
Trophies

0
Migrant labourers building stadiums and infrastructure for the 2022 World Cup in

Qatar

are still being sent to work on crowded construction sites, despite a government order outlawing "all forms of gatherings" because of the coronavirus pandemic.
Such a condition would be nearly impossible to meet in Qatar, where workers live in crowded labour camps, sharing dormitories, often with eight to 10 others, and are transported to work in company buses crammed with up to 60 people.
"I worry a lot about getting the virus, but I need the money," said one Kenyan construction worker, not employed on a World Cup project, who works 14-hour shifts. He said he wears gloves and a mask at work but it is not enough. "Only God is enough," he added.

A Nepalese labourer building a car park said his blood pressure is checked before each shift. "I use a face mask, which I bought myself. Those who don't have a mask cover their mouth with a piece of cloth," he said.

Last week, the Qatari authorities

announced

a "ban on all forms of gatherings … including but not limited to the Corniche, public parks, beaches and social gatherings", but despite an almost total shutdown of gyms, cinemas, shopping malls and banks, the ruling appears not to apply to construction workers and others in the private sector.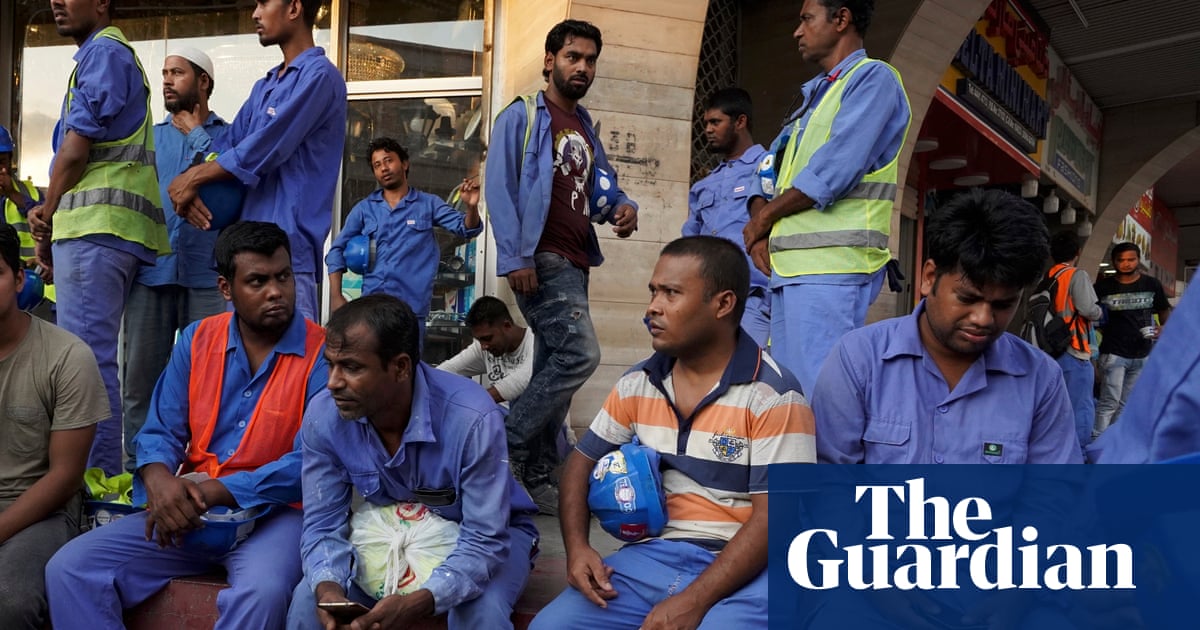 As the Gulf state outlaws 'all forms of gatherings', migrant workers continue to toil on construction sites

www.theguardian.com