Joined

Dec 4, 2020
Messages

151
Trophies

0
For a new generation to begin, first another must end. With the PS5 and Xbox Series X now out in the wild, all eyes are turning towards future horizons. But before we all become fixated on what will be Big in 2021 and beyond, GamesRadar+ wanted to take an opportunity to reflect on an incredible seven years of interactive entertainment. As our way of waving goodbye to the PS4 and Xbox One, we have put together a celebration of the 100 best games of the generation.

For GamesRadar's 100 games of the generation list, we've selected what we believe to be the very best of the PS4 and Xbox One era. The games that pushed storytelling and design forward, the titles that best explored our growing infatuation with always-online and live service experiences, and the releases that truly paved the way to future evolution and iteration. Hell, some of the picks were just so much fun we're still thinking about them seven years later.

We will be exploring how key genres have changed and evolved through the PS4 and Xbox One generation in the coming days, so be sure to look out for those features on GamesRadar+ for some additional exploration of the generation, and a few honourable mentions that didn't make the final list. As the Nintendo Switch defies the typical generation divide – launching in 2017 and showing no signs of slowing down now – please be sure to check out our best Switch games article for the highlights of that particular console so far. For now, you'll want to read on for our pick of the 100 best games of the generation, as chosen by the GamesRadar+ editorial team.
100. Hotline Miami 2: Wrong Number
99. Kingdom Hearts 3
98. Resogun
97. Until Dawn
96. Fallout 4
95. Telling Lies
94. The Evil Within
93. Superhot
92. Dead Cells
91. Dragon Age: Inquisition
90. Soma
89. Slay the Spire
88. Tetris Effect
87. Batman: Arkham Knight
86. Rock Band 4
85. Tales from the Borderlands
84. OlliOlli2: Welcome to Olliwood
83. Metal Gear Solid 5: The Phantom Pain
82. A Short Hike
81. XCOM 2
80. Battlefield 1
79. LEGO Marvel Super Heroes
78. Gorogoa
77. Oxenfree
76. Mortal Kombat 11
75. Laser League
74. Ghost of Tsushima
73. Cuphead
72. Deus Ex: Mankind Divided
71. Assassin's Creed Valhalla
70. Night in the Woods
69. Yakuza0
68. Thimbleweed Park
67. Dragon Quest 11: Echoes of an Elusive Age
66. Metro Exodus
65. Firewatch
64. Final Fantasy 7: Remake
63. Middle-earth: Shadow of Mordor
62. Devil May Cry 5
61. Call of Duty: Modern Warfare
60. Tacoma
59. Final Fantasy 14
58. Beat Saber
57. The Last Guardian
56. Resident Evil 2 Remake
55. Pyre
54. Rise of the Tomb Raider
53. Dying Light
52. Gears 5
51. Divinity: Original Sin 2
50. Cyberpunk 2077
49. Hitman 2
48. Sekiro: Shadows Die Twice
47. Undertale
46. Life is Strange S1
45. Resident Evil 7: Biohazard
44. Ori and the Will of the Wisps
43. The Witness
42. Wolfenstein 2: The New Colossus
41. Spelunky 2
40. TowerFall Ascension
39. Shadow of the Colossus
38. Overwatch
37. Monster Hunter: World
36. DOOM
35. Sea of Thieves
34. Hollow Knight
33. Call of Duty: Warzone
32. No Man's Sky
31. Rainbow Six Siege
30. P.T.
29. Persona 5 Royal
28. Hades
27. Marvel's Spider-Man
26. Outer Wilds
25. GTA Online
24. Dreams
23. Control
22. Celeste
21. Alien Isolation
20. Return of the Obra Dinn
19. Assassin's Creed Odyssey
18. Forza Horizon 4
17. Rocket League
16. Horizon Zero Dawn
15. Inside
14. Nier: Automata
13. Dishonored 2
12.
Kentucky Route Zero
11. Destiny 2
10. Fortnite: Battle Royale
9. Uncharted 4: A Thief's End
8. What Remains of Edith Finch
7. Stardew Valley
6. The Last of Us: Part 2
5. Red Dead Redemption 2
4. Titanfall 2
3. Bloodborne
2. God of War
1. The Witcher 3: Wild Hunt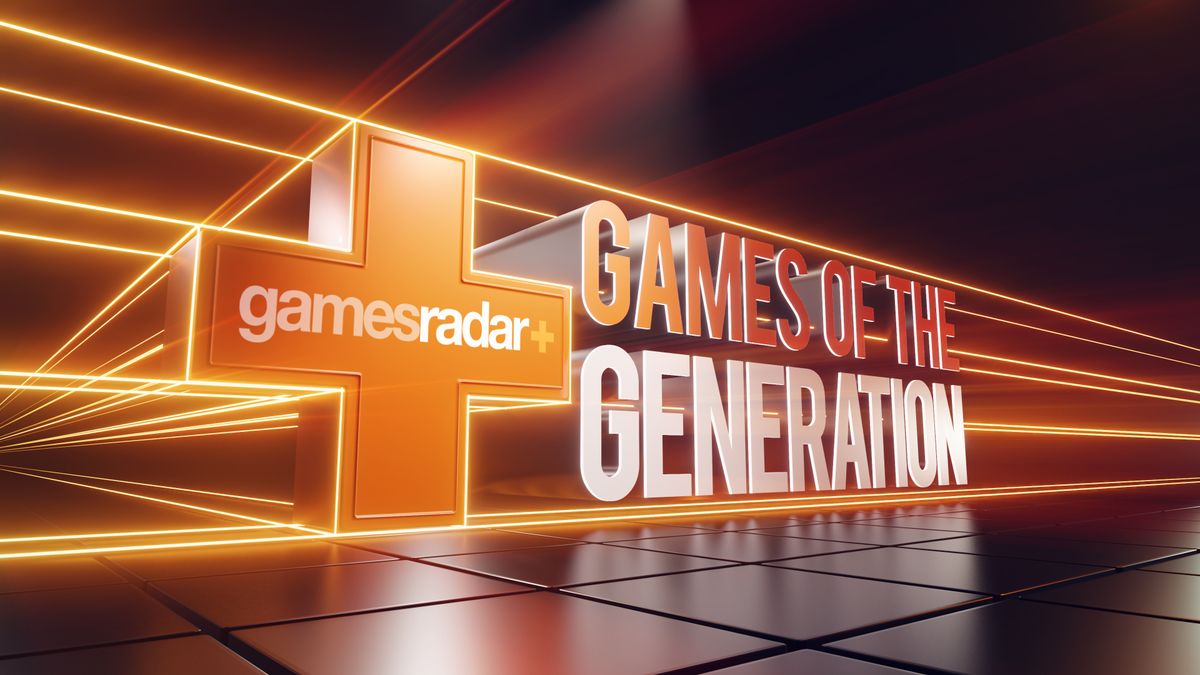 As the PS4 and Xbox One generation draws to an end, we highlight the games that defined the last seven years
www.gamesradar.com