Health officials in New Mexico have identified new cases of HIV linked to tainted "vampire facials" performed at a bogus beauty clinic that was shut down five years ago. With their investigation reopened, officials are now renewing calls for anyone who went to the clinic to get tested for blood-borne pathogens.
Vampire facials are a popular cosmetic medical procedure in which a person's own blood is spun in a centrifuge to separate proteins and platelets, and the resulting platelet-rich plasma (PRP) is re-injected into the face via microneedles or micro-abrasions. The procedure is claimed to rejuvenate skin, despite little evidence backing the claims.
Nevertheless, it has been endorsed and promoted by many wellness-minded celebrities, including Kim Kardashian (who later had regrets because it was painful, though she still touted it) and Gwyneth Paltrow, who had it done on screen for an episode of her Goop Netflix series.
Officials thought the case was closed. But earlier this year, they got word of a newly diagnosed HIV infection linked to the clinic.
"Genetic sequencing of cases linked to the VIP Spa confirm that they are a unique, highly related cluster of HIV infections among people without other risk factors or any relationship to each other," health officials reported last month.
The health department then reopened its investigation and offered more free testing. As of July 5, the department noted that it had found yet more new HIV cases linked to the clinic.
"It's very important that we spread the word and remind people who received any kind of injection-related to services provided at the VIP Spa to come in for free and confidential testing," Dr. Laura Parajon, deputy secretary for the health department, said in a statement.
The department noted that the first case found in 2023 was in a person who had not previously been tested—suggesting that their efforts to contact and inform all former clients were not fully successful in 2018. But in the latest notice, the health department urged clients who have already tested negative to get retested.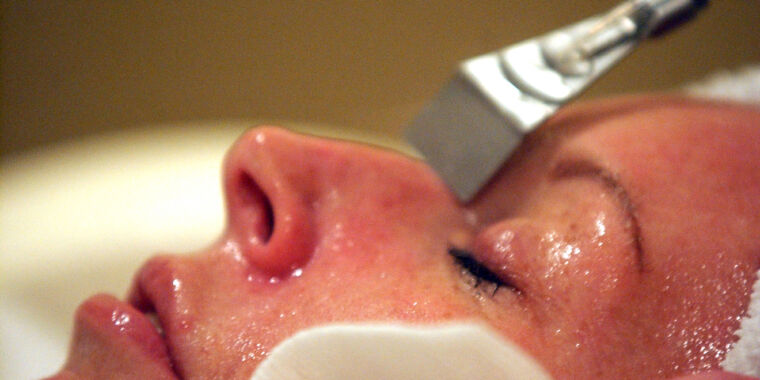 Health officials are calling for former clients to get retested.

arstechnica.com