Joined

Dec 11, 2018
Messages

1,237
Trophies

0
GamesIndustry.biz has analysed the latest market data from GSD, which tracks digital download game sales from 16 major games companies in almost 50 European, Middle East, African and Asian countries (full details at the bottom). It also tracks physical sales (hardware and software) in 17 territories, so we can analyse how lockdown measures are affecting both physical and digital markets.

Overall across all tracked markets, 4.3 million games were sold during Week 12 (Monday, March 16 -- Sunday, March 22), which is a jump of 63% over the week prior. Part of this is down to the launch of a major new game from Nintendo, Animal Crossing: New Horizons, which was a popular title in several markets. But even with like-for-like comparisons, the market was still up by 44% compared with the same period a week prior.
DIGITAL IS DOMINANT

Across all 50 markets, 2.74 million games from participating publishers were downloaded during Week 12 (Monday, March 16 - 22), which was a jump of 52.9% over the week prior.
In markets which entered lockdown last week, that digital spike is even more significant. In France, which went into lockdown Tuesday, March 17, digital downloading increased by more than 180% Week 12 (Monday, March 16 - 22). Spain entered lockdown on Saturday, March 14, and during Week 11 (Monday, March 9 - 15) its digital sales rose 142.8% and then rose again in Week 12 by 23.3%.


Italy is the country that has been in lockdown for the longest, having closed up on Monday, March 9. For that first lockdown week, digital download sales rose 174.9%. During the second week of lockdown, digital download sales fell 11.7% week-on-week, but that is still well ahead of normal levels for the country.
In terms of markets that were not in lockdown but in the social distancing phase, there was still an increase in digital downloading. In the UK, digital downloading increased by 67.4% week-on-week, and that is before the country went into lockdown (data for that period will be available later this week). Germany saw digital sales increase by 60.2% and Australia posted a rise in download of 26.5%. Neither market is in full lockdown as of this moment.
PHYSICAL IS RESILIENT... FOR NOW

Across all 17 physical retail markets, game sales rose by 82% week-on-week to 1.58 million titles sold during Week 12 (Monday, March 16 - 22). Even when we subtract Animal Crossing: New Horizons and Doom: Eternal from the numbers, physical game sales were still up 10.8% compared with the week prior.
CONSOLE SALES SURGE

For Week 12 (Monday, March 16 - 22), console sales rose by 155% to 259,169 games machines sold. This was across the board, with significant gains for Nintendo Switch, PlayStation 4 and Xbox One.

These sales seem less impacted by the lockdown situation. During the first week of Italy's lockdown, console sales jumped 84%. In the second week of the lockdown, console sales dipped only slightly by 1.8%. In Spain, during Week 11 (Monday, March 9 - 15), when it first entered lockdown, sales rose 27.7%. The following week, sales rose again by 66.1%.


Such has been the spike in console sales over the last two weeks that the console hardware market has almost entirely bounced back after suffering over two months of severe declines.

The uptick in sales suggests that there are now a large number of new consoles owners as a result of the Coronavirus lockdown.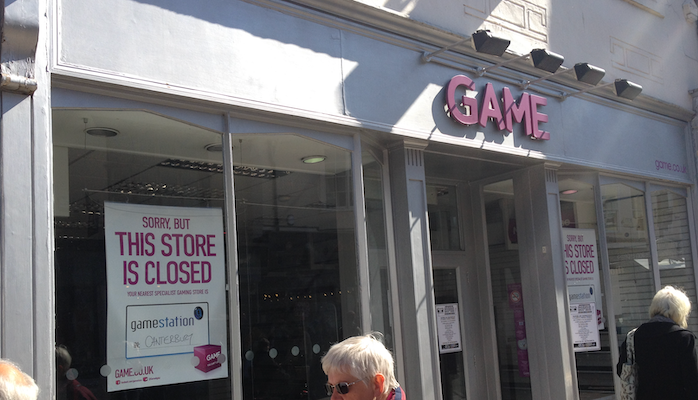 Anecdotal reports have been emerging all week of a surge in interest around video games as people around the world ente…
www.gamesindustry.biz