Joined

Dec 11, 2018
Messages

1,222
Trophies

0
By a 5–4 vote, the U.S. Supreme Court just approved one of the most brazen acts of voter suppression in modern times, allowing Wisconsin Republicans to exploit the coronavirus pandemic to suppress tens of thousands of votes. I am absolutely blown away.

RBG: "The Court's order, I fear, will result in massive disenfranchisement. A voter cannot deliver for postmarking a ballot she has not received. Yet tens of thousands of voters who timely requested ballots are unlikely to receive them by April 7, the Court's postmark deadline."
Let me be very clear about this. Tens of thousands of Wisconsinites will not receive their absentee ballots by Election Day BECAUSE OF THE PANDEMIC, THOUGH NO FAULT OF THEIR OWN.

The U.S. Supreme Court's five conservatives just said: "Too bad. You don't get to vote."

An election that forces voters to choose between protecting their health and casting a ballot is not a free and fair election. Nor should its results be treated as indisputably legitimate. This is a tragic day for democracy.
But the state's ability to conduct in-person voting is imperiled by COVID-19.

Thousands of poll workers have dropped out for fear of contracting the virus, forcing cities to shutter dozens of polling places. Milwaukee, for example, consolidated its polling locations from 182 to five, while Green Bay consolidated its polling locations from 31 to two.

Gov. Tony Evers asked the Republican-controlled legislature to postpone the election, but it refused. So he tried to delay it himself in an executive order on Monday. But the Republican-dominated state Supreme Court

reinstated the election

, thereby forcing voters to choose between protecting their health and exercising their right to vote.
Because voters are rightfully afraid of COVID-19, Wisconsin has been caught off guard by a surge in requests for absentee ballots. Election officials simply do not have time, resources, or staff to process all those requests. As a result, a large number of voters—at least tens of thousands—won't get their ballot until after Election Day. And Wisconsin law disqualifies ballots received after that date. In response, last Thursday, a federal district court ordered the state to extend the absentee ballot deadline. It directed officials to count votes mailed after Election Day so long as they were returned by April 13. A conservative appeals court upheld his decision.

Now the Supreme Court has reversed that order. It allowed Wisconsin to throw out ballots postmarked and received after Election Day, even if voters were entirely blameless for the delay. (Thankfully, ballots postmarked by Election Day but received by April 13 still count, because the legislature didn't challenge that extension.) In an unsigned opinion, the majority cited

the Purcell principle

, which cautions courts against altering voting laws shortly before an election. It criticized the district court for "fundamentally alter[ing] the nature of the election by permitting voting for six additional days after the election." And it insisted that the plaintiffs did not actually request that relief—which, as Ginsburg notes in her dissent, is simply false.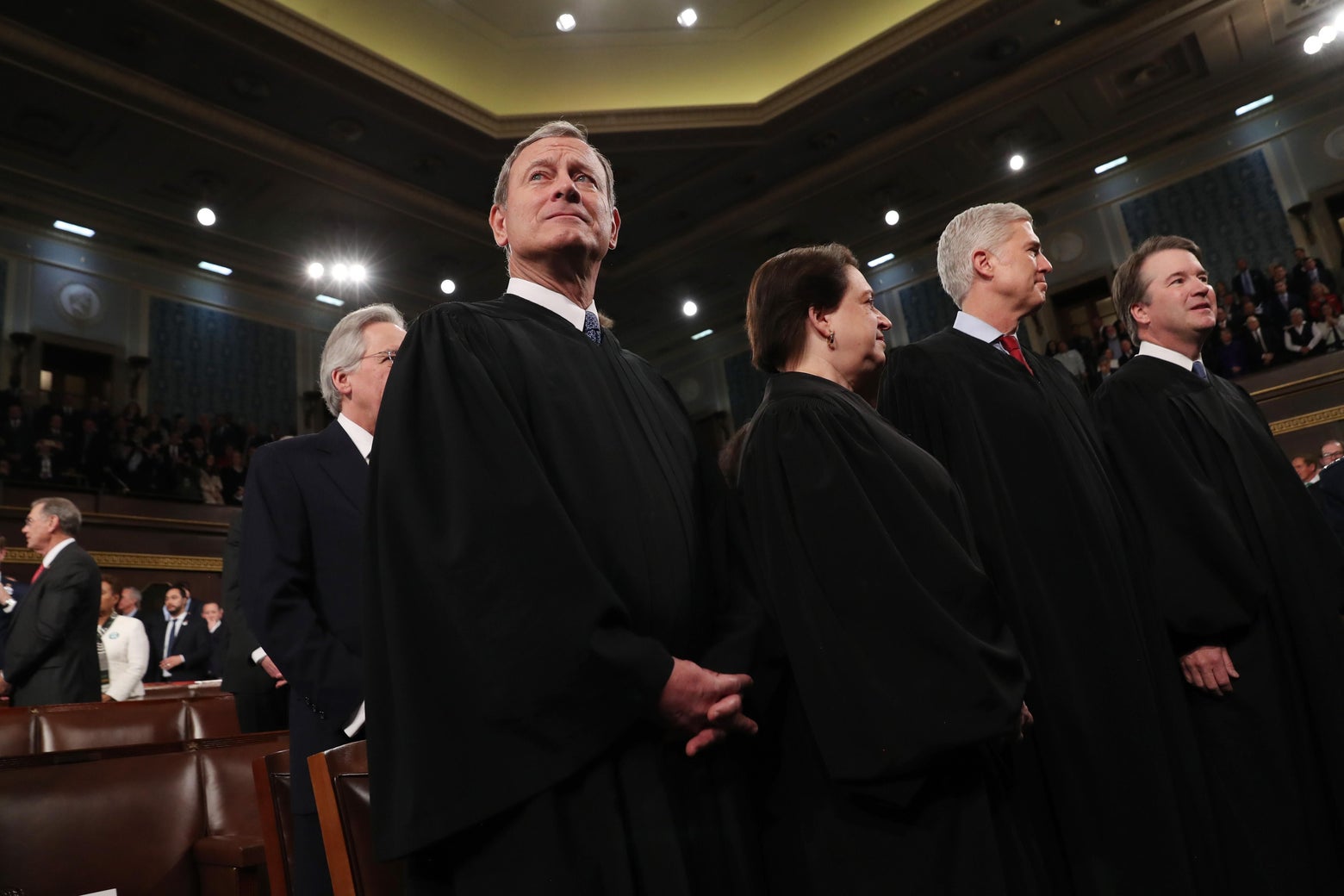 The conservative majority just approved one of the most brazen acts of voter suppression in modern times.
slate.com