Joined

Dec 11, 2018
Messages

1,237
Trophies

0
RALPH DROLLINGER,

a minister who leads a weekly Bible study group for President Donald Trump's cabinet, released a new interpretation of the coronavirus pandemic this week, arguing that the crisis represents an act of God's judgment.

The coronavirus, Drollinger argues in two

blog posts

and a rambling Bible

study guide

published in the past few days, is a form of God's wrath upon nations, but not one as severe as the floods described in the Old Testament or the destruction of Sodom and Gomorrah.

"Relative to the coronavirus pandemic crisis, this is not God's abandonment wrath nor His cataclysmic wrath, rather it is sowing and reaping wrath," wrote Drollinger. "A biblically astute evaluation of the situation strongly suggests that America and other countries of the world are reaping what China has sown due to their leaders' recklessness and lack of candor and transparency."

Neither does he miss a chance to condemn those who worship the "religion of environmentalism" and express a "proclivity toward lesbianism and homosexuality." These individuals, Drollinger argues in "Is God Judging America Today?", one of the minister's posts about coronavirus pandemic, have infiltrated "high positions in our government, our educational system, our media and our entertainment industry" and "are largely responsible for God's consequential wrath on our nation."

The Drollinger-led Bible study meets every Wednesday morning with members of Trump's cabinet, including Secretary of State Mike Pompeo, Housing and Urban Development Secretary Ben Carson, Education Secretary Betsy DeVos, and Health Secretary Alex Azar. Carson and Azar, notably, are members of the coronavirus task force guiding the federal government response to the pandemic.

Vice President Mike Pence, a member of the task force and a listed host of Capitol Ministries, is also tied to the Bible study.

Emails

obtained by

Gizmodo

show administration officials coordinating with Drollinger's group to schedule a session of the Bible study, including the possibility of hosting the weekly event in Pence's West Wing office.

At least 52 GOP lawmakers also participate in a Capitol Hill version of Drollinger's Bible study, which meets on Tuesdays and Thursdays. Sponsors of the event include House Minority Leader Kevin McCarthy, R-Calif., and Sen. John Thune, R-S.D., the second-ranking GOP lawmaker in the Senate.

The evangelical lessons are carefully catered to conservative ideology, with a focus on interpreting current events through a partisan lens. Drollinger's study guides have provided biblical justification for the Trump administration's undocumented immigrant

child separation

policies and

arguments

in favor of lower taxes on the wealthy.

Bible study guides from Capitol Ministries distributed to politicians also claim that "Islam and its Koran are nothing more than a plagiarism of OT truths," a reference to the Old Testament and, in all caps,

declare

: "NOT EVERY MUSLIM IS A TERRORIST BUT EVERY INTERNATIONAL TERRORIST IN RECENT HISTORY HAS BEEN A MUSLIM."
Ralph Drollinger argues the coronavirus is an act of God's judgment. His Bible studies are attended by Mike Pompeo, Ben Carson, Betsy DeVos, and Alex Azar.
theintercept.com
An evangelical pastor who holds regular Bible studies on Capitol Hill for

members of President Donald Trump's cabinet

is suggesting that the crisis America is now experiencing is proof of God's disapproval of LGBTQ Americans.

In a Bible study he published last weekend, Ralph Drollinger pointed to several signs he believes are evidence of God's displeasure ― including "a proclivity toward lesbianism and homosexuality" and the "religion of environmentalism." Ultimately, he says, these groups are "largely responsible" for God's wrath on America today.

"Whenever an individual or corporate group of individuals violate the inviolate precepts of God's Word, he, she, they or the institution will suffer the respective consequences," Drollinger wrote last Saturday. "Most assuredly America is facing this form of God's judgment."

As the founder of

Capitol Ministries

, which seeks to evangelize elected officials, Drollinger reaches a highly influential audience of cabinet members, senators and congresspeople.

A spokesperson for Capitol Ministries told HuffPost on Thursday that "Drollinger does not believe the coronavirus is God's judgment on homosexuals, environmentalists or any other group of people, and has never said that it is."

The pastor's Bible study, published March 21, does not explicitly say those typically more left-leaning groups caused God to strike America with the coronavirus. But he does suggest that their existence is a sign of God's wrath on America today. Capitol Ministries did not respond to HuffPost's request to clarify what "God's wrath" could mean besides the coronavirus.

Drollinger wrote that he doesn't believe God is judging America as a whole — thanks to the presence of conservative Christians in the government — but that certain groups like the LGBTQ community, environmentalists, and atheists "are largely responsible for God's consequential wrath on our nation."

In another post from last weekend, Drollinger suggested that the coronavirus

pandemic was caused by

"recklessness and lack of candor and transparency" from Chinese leaders and that America is reaping what China has sown.

One way to counteract God's wrath, Drollinger argues, is to elect more evangelical Christians to political office.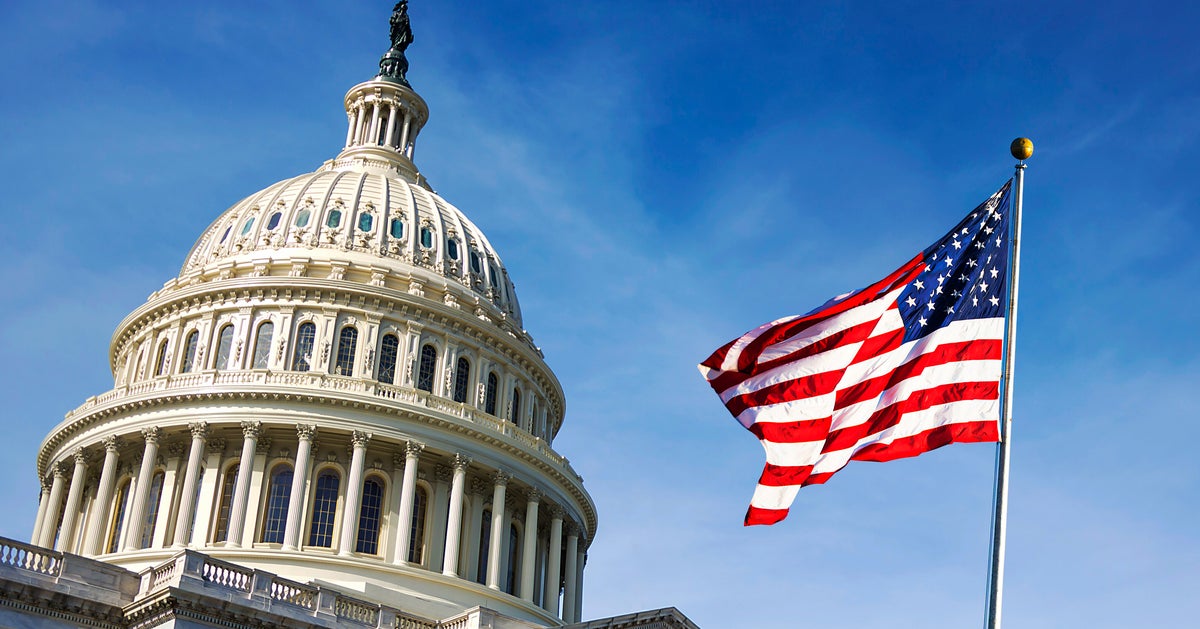 Ralph Drollinger, who leads a Bible study for Trump's cabinet members, claims homosexuality, environmentalism and atheism are signs of God's wrath.
www.huffingtonpost.co.uk
The White House on Thursday condemned comments by a pastor who appeared to suggest that homosexuality helped cause the coronavirus pandemic.

Ralph Drollinger, who leads regular Bible study groups for top Trump administration officials, made the remarks

in a blog post

over the weekend, drawing rebukes from LGBTQ leaders and the White House.

"These comments are disgusting and certainly not something the President believes.

President Trump

has no higher priority than the health and safety of all Americans, and ensuring we emerge from this pandemic stronger than ever before," deputy White House press secretary Judd Deere said in a statement to The Hill on Thursday.

"The President does not attend this 'bible class' and they are not held at the White House," Deere added.

Drollinger's weekly study groups have

reportedly been attended

by Secretary of State

Mike Pompeo

, Education Secretary

Betsy DeVos

and other Cabinet members.

In his blog post, Drollinger wrote that the U.S. was currently "experiencing the consequential wrath of God." He then discussed what he viewed to be God's "forsaking wrath," or wrath of abandonment and "biblical descriptors that serve to help us recognize when this kind of wrath is present," one of which he said was "a sensation toward homosexuality."

The blog post was met with swift criticism from LGBTQ groups, including from the president of the Human Rights Campaign, Alphonso David, who said Drollinger's "horrific assertions are ludicrous," in a statement to NBC News on Wednesday.

"LGBTQ people around the country and around the world are struggling to cope with this global pandemic. They are worried about their health, their livelihoods, and their families," he said.

"At a moment where we need to pull together by recognizing our shared humanity and mutual dependence, there are some of low moral character who see it as an opportunity to continue to try to divide us," David added.
The White House on Thursday condemned comments by a pastor who appeared to suggest that homosexuality helped cause the coronavirus pandemic.Ralph Drollinger, who leads regular Bible study…
thehill.com