Joined

Oct 14, 2022
Messages

3
Trophies

0
5. HDR (MW)​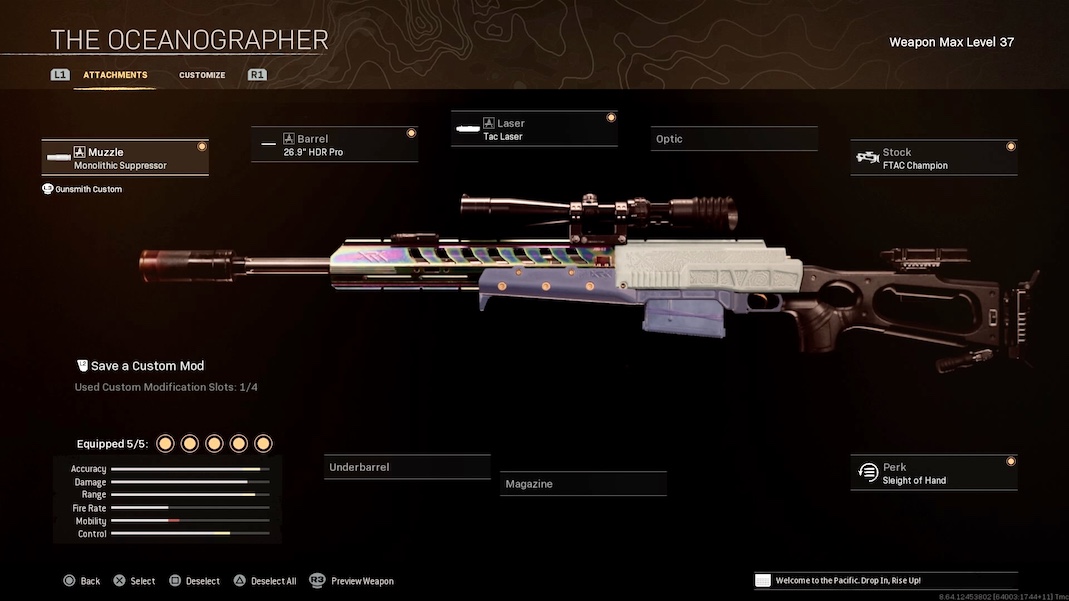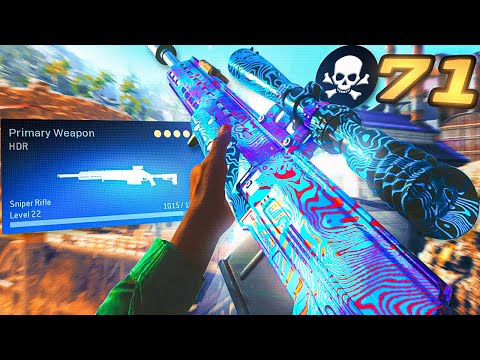 If It Ain't Broke, Don't Fix It
Taking it back to the days of Verdansk, we have an HDR build by
Rallied
. If it ain't broke, don't fix it.
Attach the Tac Laser for a quicker ADS. This is much needed for the sniper due to the weight of it. The Tac Laser and Sleight of Hand perk increases faster gameplay for the HDR.
The FTAC Champion stock gives you increased stability when ADS. You won't need to hold your breath as the stability is easy to control for on-the-fly shooting.
Of course, the classic monolithic suppressor keeps you off the map and increases damage and bullet velocity. With the 26.9" HDR Pro barrel, you'll have damage and bullet velocity maxed for this sniper.
If you want a great callback to the early days, this sniper will bring nostalgia to your sticks. The classic HDR is on this list for that reason alone – never forget.
Loadout details
HDR:
Muzzle: Monolithic Suppressor
Barrel: 26.9" HDR Pro
Laser: Tac Laser
Stock: FTAC Champion
Perk: Sleight of Hand
4. Swiss (CW)​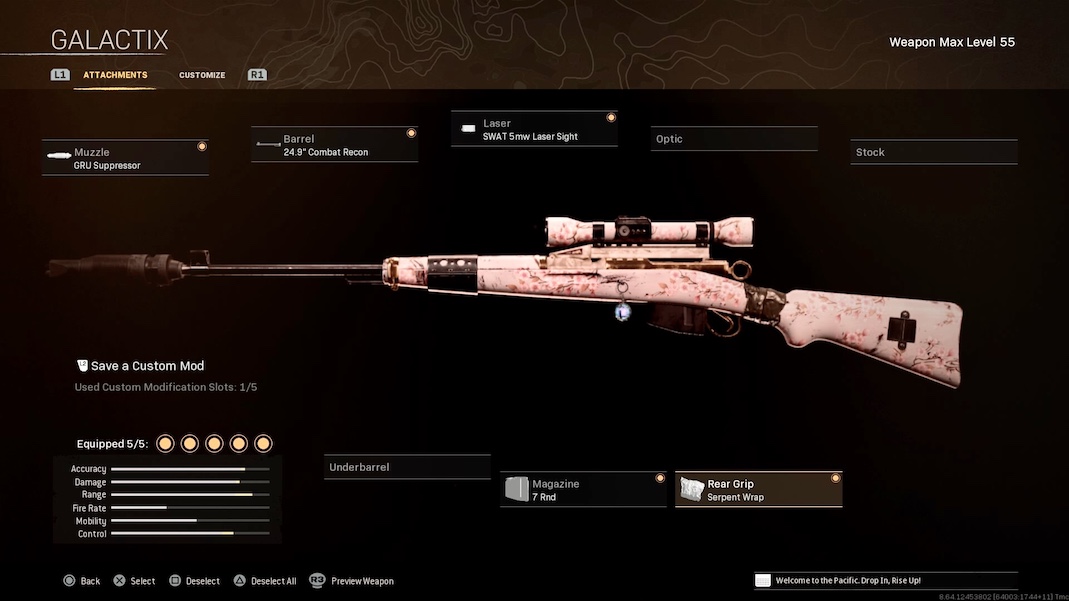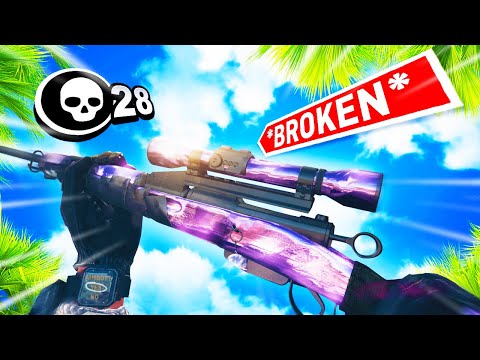 Boot Scootin' Headshots - POW!
The Tac Laser and Serpent Grip gives you zippy movement and ADS for quick-scoping agility. For all of you runner-gunner's out there, the Swiss pairs nicely with your favorite SMG or AR.
The GRU suppressor and 24.6" Combat Recon barrel gives you bullet velocity for damage at a distance. So, no matter where your targets are on the map, you can rest assured your bullets will knock them down at any range. Headshot damage is increased for those one-hit downs.
Again, the Swiss is a simple rifle designed for damage and speed. This is what puts it in the top 5 snipers of Warzone. The Swiss is easily one of the most fun Cold War rifles to use, and for good reason.
Swiss Rifle:
Muzzle: GRU Suppressor
Barrel: 24.6" Combat Recon
Laser: SWAT 5mm Laser Sight
Magazine: 7 rnd
Rear Grip: Serpent Wrap
More:
[Top 5] COD Warzone Best Sniper Loadouts To Use