Joined

Oct 14, 2022
Messages

3
Trophies

0
5. Marco 5 / KAR98k (MW)​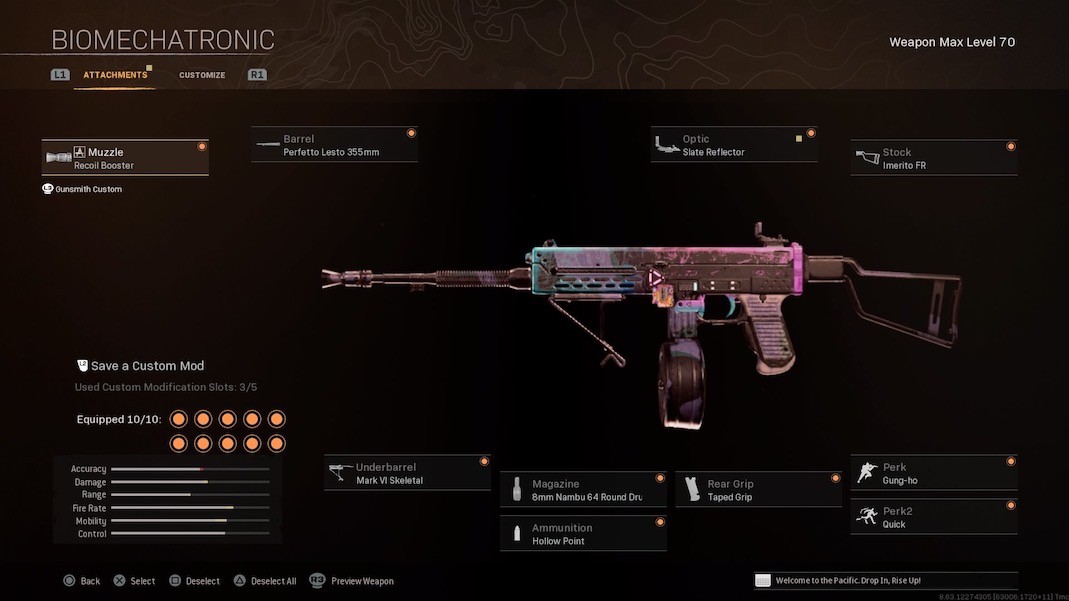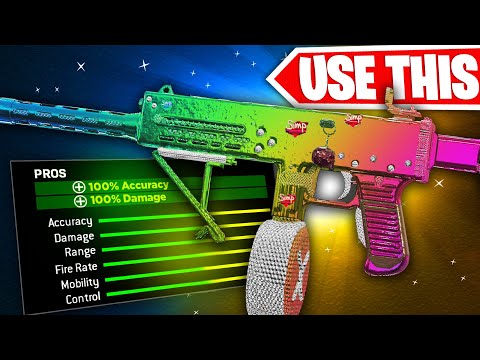 Smooth Like Butter
The Marco 5 by
Ryda
is a well-rounded, highly versatile SMG. It has incredible movement pacing and smooth sustained fire attributes. The looks and feel is reminiscent of the Mac10.
For an all-out pressure situation, you'll want to use the Gung-ho perk, which allows you to fire while sprinting. This comes in handy when playing ring-around-the-buildings.
It's a great sniper support weapon, which is why it's paired with the smooth Kar98k. It does quality short and mid-range damage. The ADS is fast when the Imerito FR stock, taped grip, and Mark VI Skeletal are attached.
The heartbeat sensor helps track down your next victims. Take them down with the stable Marco5, then finish them with a throwing knife. 64 rounds are helpful, but you'll want to have throwing knives on-hand to conserve ammunition.
The Marco5 is a solid option for your loadout.
Loadout Details
Marco 5 (Cybernetic blueprint):
Muzzle: Recoil Booster
Barrel: Perfecto Lesto 355mm
Optic: Slate Reflector
Stock: Imerito FR
Underbarrel: Mark VI Skeletal
Magazine: 8mm Nambu 64 Round Drum
Ammunition: Hollow Point
Rear Grip: Taped
Perk 1: Gung-Ho
Perk2: Quick
KAR98k:
Muzzle: Monolithic Suppressor
Barrel: Singaurd Custom 27.6
Optic: Snipe Scope
Stock: FTAC Sport Comb
Underbarrel:
Laser: Tac Laser
Perks:
Slot 1: E.O.D.
Slot 2: Overkill
Slot 3: Combat Scout
Lethal:
Tactical:
4. Armaguerra 43 / STG​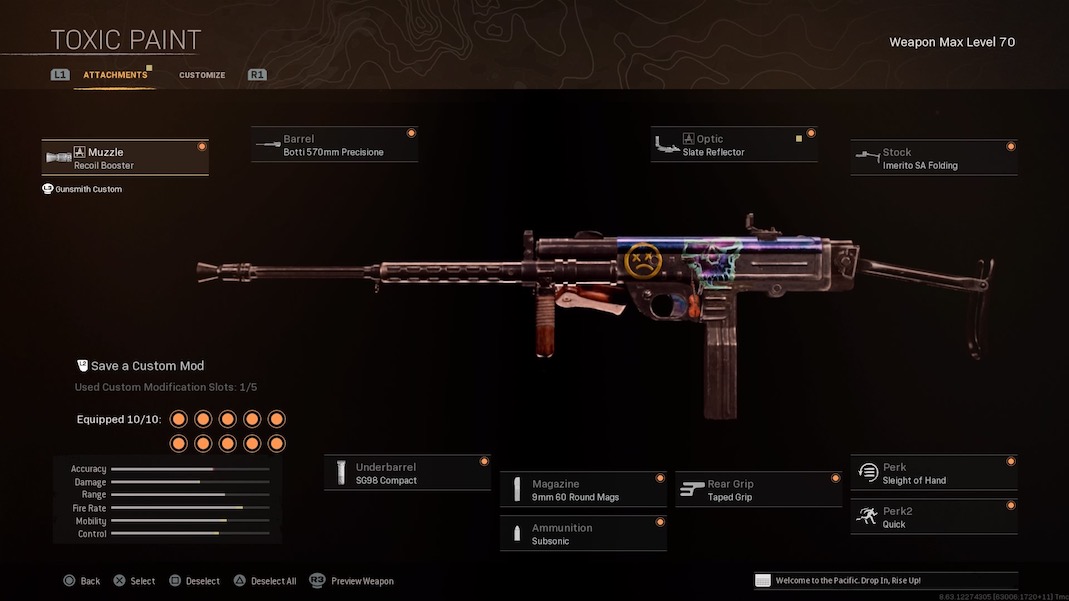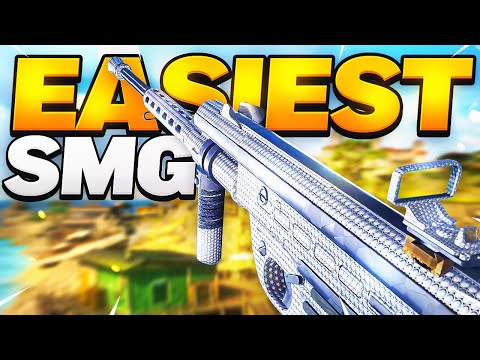 Simple and Smooth Does It
If you're looking for an SMG that will handle short to mid-range, the stable Armaguerra 43 is an excellent choice. This build by
TCaptainX
showcases the Armaguerra's fully unlocked potential.
The highly accurate Botti 570mm precision barrel gives this SMG a mid-range distance without decreasing movement with the Imerito SA Folding stock. The recoil booster dishes out bullets at a fast fire rate.
With the SG98 Compact foregrip, closeup hip-fire accuracy will give you the upper-hand needed to win gunfights. Sleight of hand quickens your reload time, giving you an advantage to dish out more bullets.
The well-balanced STG44 complements the Armaguerra with its long-range capabilities.
Don't forget to stink it up with your gas grenades as you push the squads that prefer to hold down a building.
I've found this loadout to be satisfying knowing that all the ranges of engagements are covered.
Loadout Details
Armaguerra 43:
Muzzle: Recoil Booster
Barrel: Botti 570mm Precision
Optic: Slate Reflector
Stock: Imerito SA Folding
Underbarrel: SG98 Compact
Magazine: 9mm 60 Round Mags
Ammunition: Subsonic
Rear Grip: Taped
Perk 1: Sleight of Hand
Perk2: Quick
STG44:
Muzzle: MX Silencer
Barrel: VDD 760mm 05B
Optic: SVT-40 PU Scope 3-6x, G16 2.5x (Player preference)
Stock: VDD 34s Weighted
Underbarrel: M1941 Hand Stop
Magazine: 7.62 Gorenko 50 Round Mags
Ammunition: Lengthened
Rear Grip: Polymer
Perk 1: Vital
Perk 2: Fully Loaded
Perks:
Slot 1: Kill Chain
Slot 2: Overkill
Slot 3: Combat Scout
Lethal:
Tactical:
More:
[Top 5] COD Warzone Best SMG Loadouts That Are Excellent!