Joined

Mar 25, 2021
Messages

284
Trophies

0
And back to the planes again. I'd like to show you some of the best planes I've had success with in the USSR faction. Enjoy the read
!
Full link:
[Top 3] War Thunder Best Russian Premium Planes That Are Powerful
www.gamersdecide.com
Teaser:
[Top 3] War Thunder Best Russian Premium Planes That Are Powerful​
Updated: 22 Jul 2022 7:29 pm
Time for the best premium planes on the Ruskie side!
BY: Michał Kalinowski
AD
Russians have some pretty decent premium planes, so I came to a conclusion that I should mention some of them - they're simply too good to go unnoticed. In this article, I will mention one premium plane from tiers 1, 5, and 7 - I shall discuss what they're awesome at, how maneuvrable, how effective their armaments are, and why you should grind for them. Anyways lads, let's start with our first plane in tier 1:
3. Tandem MAI​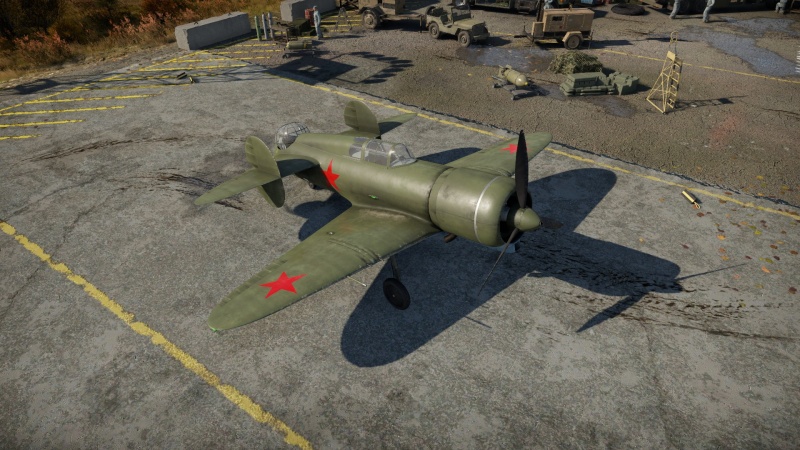 A weird but effective plane!
The most obvious and unique feature of this plane is the tail gunner - it's perfect for scaring off other fighters trying to shoot you down, besides the tail gunner, you also have an 8.5mm steel plate behind the main seat, which can protect you from potential snipes. What's not protected is the front of the aircraft - it's highly recommended to not engage another aircraft head-on, as that may result in your demise. What's also impressive about this plane are its armaments - in total, it's armed with x4 7.62mm ShKAS machine guns, which are REALLY effective at this tier and even in the second tier. Besides armaments and defensive capabilities, Tandem is a pretty maneuverable plane and fast plane. Worth grinding for!
Why this plane is awesome:
Tail gunner armed with a 7.62 ShKAS machine gun, perfect for fighting off fighters on your tail
Maneuvrable and fast for its rank
x4 7.62mm machine guns that can easily annihilate other planes