Joined

Mar 25, 2021
Messages

253
Trophies

0
Time for some Kraut planes from T4. I will mention some of their biggest pros, such as firepower, speed and other unique, cool features.
Full link:
[Top 3] War Thunder Best German Tier 4 Planes That Are Powerful
www.gamersdecide.com
Teaser:
[Top 3] War Thunder Best German Tier 4 Planes That Are Powerful​
Updated: 26 Jun 2022 10:50 pm
Slowly gettin' up there!
BY: Michał Kalinowski
AD
We have discussed German planes before and they're all about decent maneuverability and incredible firepower. Tier 4 planes are a bit better, in terms of speed, new upgrades, and firepower. I will mention my favorite three planes that I've had the most success with and I shall quickly mention their best features and what makes them simply the best. Let's start:
3. Bf 109 K-4​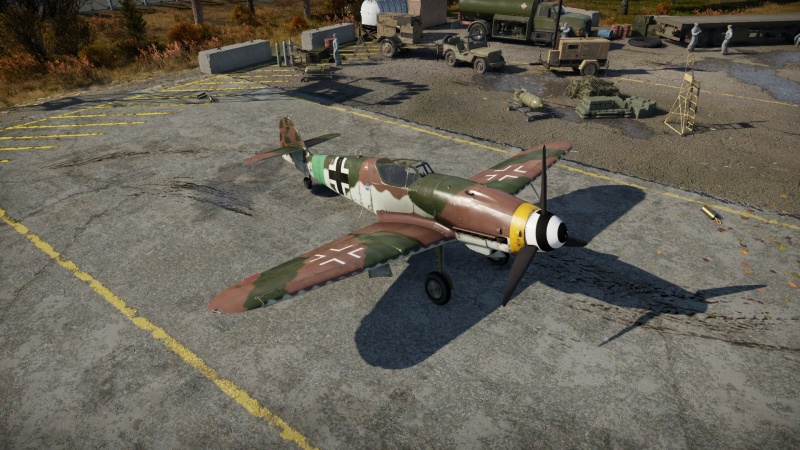 BFF once more.
This feller is pretty decent if you're flying it at a medium altitude. BF 109 can reach speeds of almost 760 km/h and still be relatively maneuvrable, even at that speed. It's equipped with 30mm armaments that are capable of taking down the heaviest of bombers and other heavily-armored fighters. If that's not enough, you can carry optional armaments. It's even better when you realize that all of your armaments are located in the front of the nose, which makes the aiming extremely easy!
Why this plane is dope:
Nose of the plane is armed with weapons, easy to aim with
OP 30mm armaments, will rip through bombers and other heavily-armored bombers
Decent at medium altitude
More info:
Bf 109 K-4 - War Thunder Wiki