Joined

Nov 29, 2022
Messages

8
Trophies

0
A large portion of the gaming community enjoy watching gameplay videos on Youtube. Especially videos that feature
Minecraft
gameplay. A great many of those same people enjoy watching horror movies. But…what if you could combine the two? Create a sort of
Minecraft
horror movie. Well, that's just what these creators decided to do.
Check out the top 15 best
Minecraft
horror films.
15. Hotel Overlook by Baljeejer Den Første​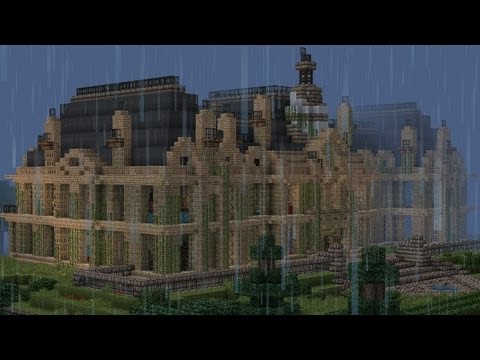 Minecraft Horror Movie: Hotel Overlook
When two friends find themselves lost and hungry during a rainstorm, they stumble across a beautiful castle-like hotel. In the midst of the storm, they decide to get a warm room to wait out the storm and darkness. The twp are shocked to be met with the greeting, "We've been expecting you." But, they brush off the odd greeting and head to bed.
Soon after, they are woken by the eerie creaking of a door. Startled, one of them finds himself alone...his friend is missing. But, when he goes to ask the desk clerk, his friend's name has mysteriously disappeared from the guest book. Shocking and disturbing things begin to happen, making Ryan question his own sanity while looking for his friend.
After some time, Ryan stumbles across a trail of what appears to be blood, leading into...the basement? Who is idiotic enough to actually go into the basement? Bad things, weird things, terrifying things happen in the basement. Check it out to see what happened to Ryan's friend and what happened to Ryan.
Honestly, when you think of a horror movie, you aren't going to expect much from
Minecraft
. But, this little kicker turned out pretty well. It really draws you in with key plot points in the story. The film is quite the psychological thriller.
Besides the story, there is the spooky ambiance. The music, the rain fall, the lighting, all of it really just sets the pace for a quirky little horror piece. Although the absence of voice acting is a bother, almost everything else makes up for that minor inconvenience.
14. The Killer by Pretty Animations​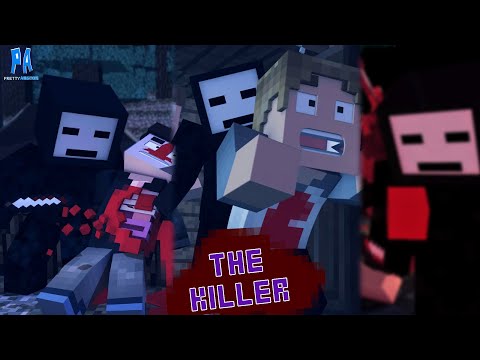 The Killer - Movie - Minecraft Animation
This incredibly quirky
Minecraft
horror movie is an insanely obvious slasher film. It's a story of friends who spend the entire short film running through the dangerous forest and away from the ominous killer.
Strolling through a creepy forest, a couple of goofball friends end up lost. The forest is rumored to cause disappearances after nightfall; and now, unfortunately, the friends are stuck there til daybreak.
Haunting voices and disturbing giggles fill the forest once the sun goes down. They are left in the dark to face the killer and a terrifying clown. What happens next comes as quite a shock. But you'll have to watch it for yourself to find out.
Watching this is shockingly entertaining and mesmerizing. The voice acting is surprisingly good, though it's pretty hilarious. The whole video, for that matter, is entertaining and funny. It really does remind you of an 80s slasher film with a sarcastic killer and goofy details. The end gets a bit trippy, but all in all it's a pretty fun horror movie.
13. Minecraft Horror Movie by MindCraftid​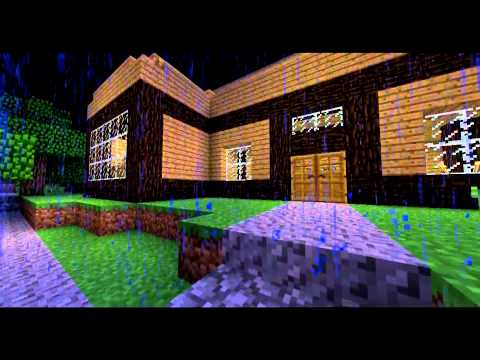 Minecraft Horror Movie
As exhaustion and stress overwhelm a chef from the city, he decides it's high time he took a much needed vacation. So, he heads off to a cabin in the woods.
Unfortunately, his vacation is plagued from the beginning with rain. But, is the rain all he faces on this nightmarish retreat? It's a horror movie, so of course not.
It's not long before his stress-free vacation turns into a fight for his life. Creepy apparitions haunt him as he tunnels his way through the rest of the movie. Will he survive the daunting caves, or will the entity end his life?
One of the first horror videos made for the
Minecraft
game to ever be published on YouTube. There's no dialogue, no captions, just assumptions made by viewers along the way. With ambient music interjected at just the right points, it's sure to keep you on the edge of your seat.
12. Slender by TSDCurse​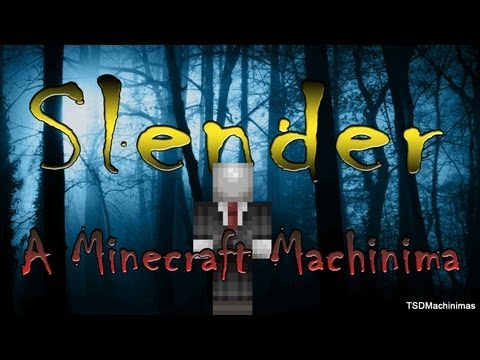 Minecraft horror movie: Slender
Planting roots in a sleepy little town is an exhausting start to this protagonist's adventure. His boss sends him on a mining adventure after promising to pay him when he returns. What could possibly go wrong?
Exploring the caves and mining for necessities is all part of his job. However, there's something disturbing about this particular trip down into the darkness. It's not long before he gets the feeling that someone—or something—is following him.
After some time down below in the depths of the cave, he begins to get concerned for his safety. Fear begins to overwhelm him, and he becomes unnerved after a while.
He ultimately makes his way out of the cave, carrying his loot in what seems to be an effort to get back home. Along the way, he meets a man who is oddly keen on getting the main character to come to his home. When they arrive, it's obvious something's not quite right.
Haunting sounds fill the entire movie, leaving you paralyzed—and mesmerized—by fear. Jump-scares are inevitable, especially given that most of the film is set in an eerie darkness. It's quite a spooky little masterpiece.
11. The History of Herobrine by MafiaboyHD​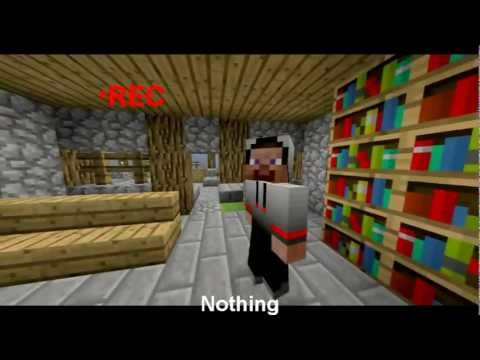 Minecraft horror movie: The history of Herobrine
One of many in the Herobrine tales, this short film provides a history that we are all desperate for. Two friends need a house after arriving in an incredible city. Unfortunately, it's a real possibility that the one they bought is haunted.
Odd things begin to happen after they settle into their house. Explosions startle both boys awake, but what could possibly be causing them? Panic having struck, they decide to flee, but fog settles in, and their only way out has been destroyed.
As they explore the town to find help, something isn't right. Buildings were completely destroyed. Eerie and creepy noises burst through the fog. But worst of all, there's no one to be found. Panic turns to fear, and fear becomes overwhelming... What happens next is shocking!
Let's be honest, this movie is too good to be
Minecraft
. The camera angles, the designs, the music—it truly is incredible. A lot of effort was obviously put into the creation of this little masterpiece. On top of that, the actual story-telling is spectacular.
[Top 15] Minecraft Horror Movies to Watch on Youtube
www.gamersdecide.com