Joined

Aug 8, 2022
Messages

7
Trophies

0
In this article we will be rating the top 15 zombie survival games which you can jump into right now. We will be looking at new games, as well as classics in this genre, that get you ready to strap up your boots and head right into the midst of a hoard, wielding a machete or a bat lathered with barbed wire.
We will be ranking these games from fun to most fun, number 15 will be fun, while number 1 will be the most fun zombie survivor game to play right now.
15: Dead Rising 2 (2010)​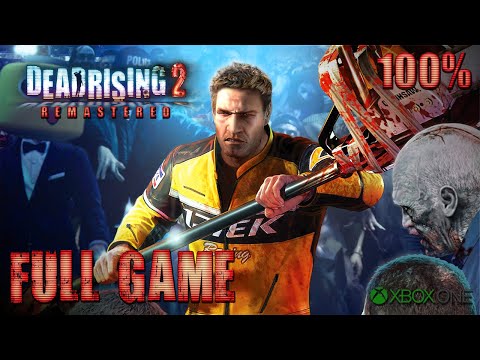 Dead Rising 2 gameplay
At number 15 is the memorable Dead Rising 2, a sequel which brought us back into the early days of crafting everyday items into weapons fit to slaughter mountains of zombies at once.
This game is certainly nostalgic, and the franchise set the bar high for the semi open world of zombie slaying to become the next great genre of games. Sure there have been better games since its release, but it will forever stand as one of the greatest of its time.
It's set in a Las Vegas resort known as Fortune City. Chuck Greene, a former motocross champion, was in the city when an outbreak occurred and he must battle through a multitude of zombies and weird bosses, all while trying to secure medicine for his infected daughter.
The game is full of endless fun, as you craft together items such as boxing gloves and knives to turn yourself into a modern day Freddie Krueger. Not to be missed if you enjoy the original zombie survivor games.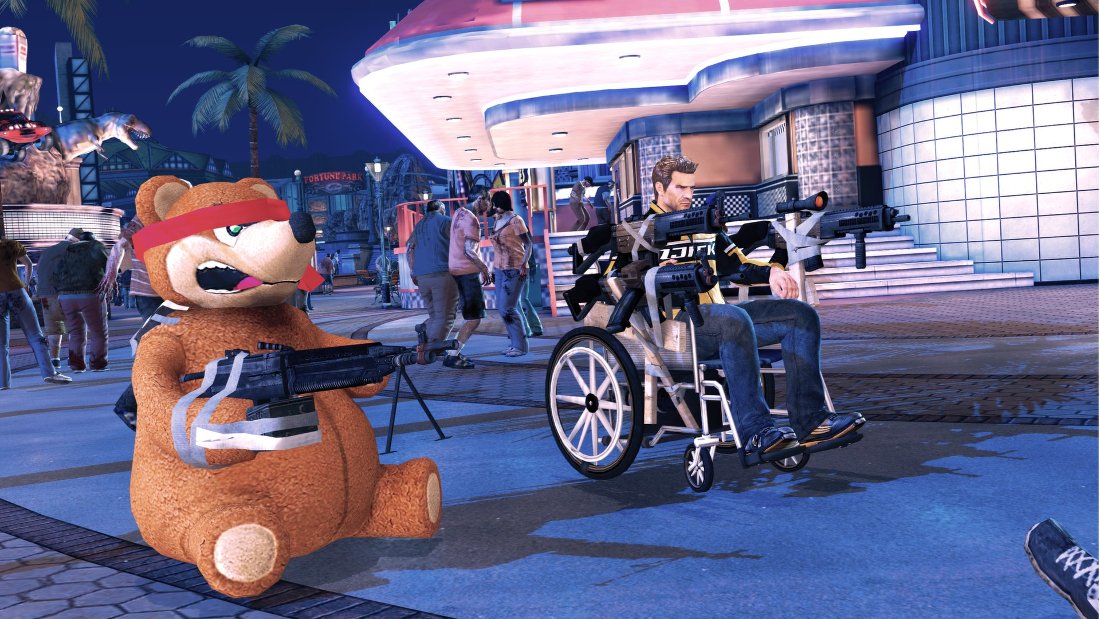 Bears got your back in Dead Rising 2
14: Unturned (2014)​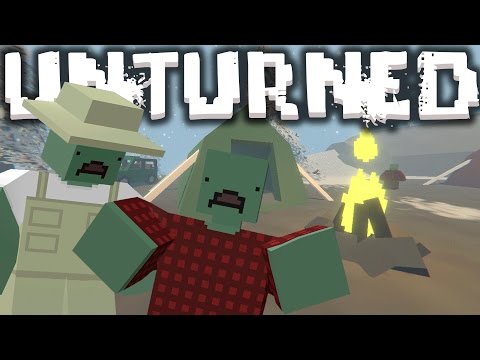 Unturned gameplay
Next up on our list is Unturned, a zombie survival game created by a sixteen year old, set in the zombie infested ruins of a broken society.
The game features both multiplayer and single player modes, and has gained praise for its ability to keep players entertained for endless hours as they slay intense hordes of zombies.
The arena game mode for multiplayer spawns you in the middle of the map with limited supplies and a few weapons scattered close by. It acts like a zombie version of the fortnite battle royal and is incredibly popular.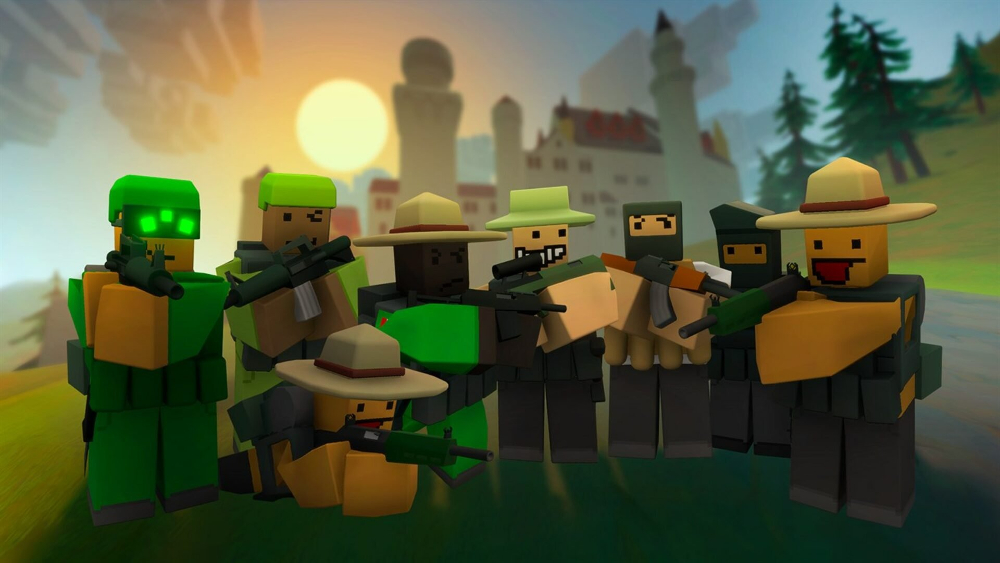 The whole squad ready to slay zombies
13: Dead Rising 3​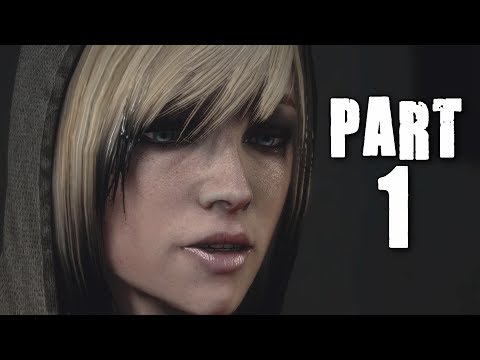 Dead Rising 3 gameplay
When Dead Rising 3 was created, it showed us how zombie games could evolve on the next generation systems, and it did a fairly good job bringing in the new age of zombie slaying. You're welcomed to Los Perdidos, 10 years after the events of Fortune city, and you're let loose in one of the best open world zombie maps of recent years, full of stunning views permitted by the next gen graphics.
The gameplay is intense, yet very fun, as huge hordes of zombies can take over your screen at any one time. This was done to show off the potential power of the next gen consoles. Drive through these hoards with ease as you try to escape before the military blows the entire city to smithereens.
The weapon crafting is some of the best we have ever seen in a zombie survival game, receiving an extreme upgrade in quality from Dead Rising 2. Hundreds of weapons are ready to be crafted and used in your zombie slaying arsenal.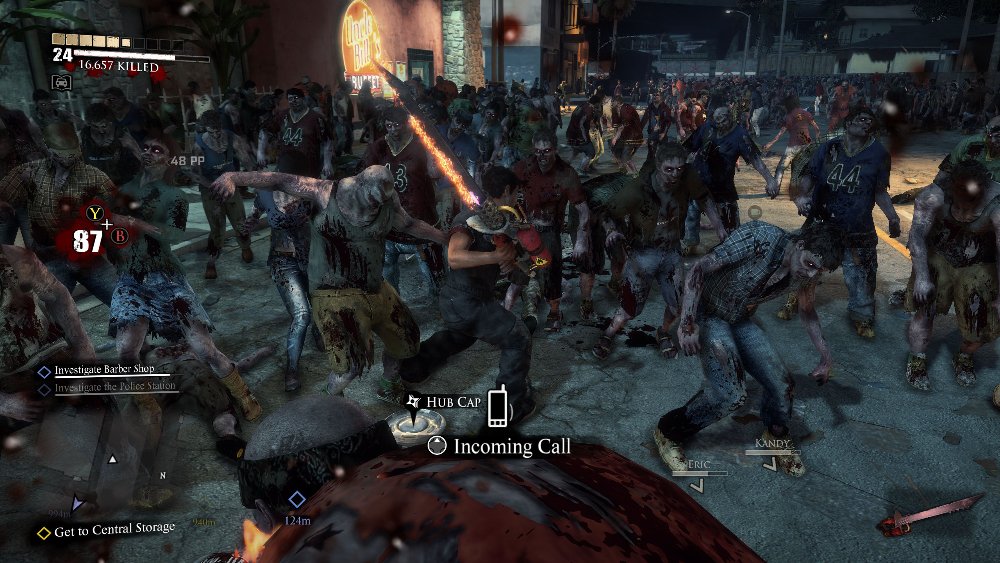 A Zombie hoard fit for a King Slayer
12: Project Zomboid (2013)​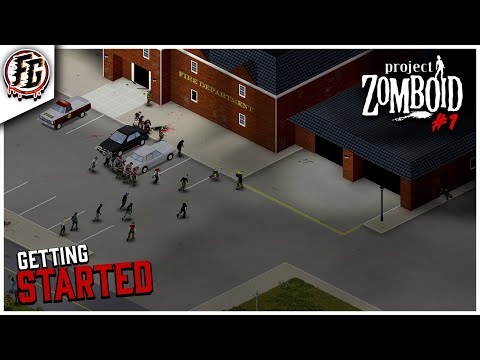 Project Zomboid gameplay
Number 12 on our list is a great zombie survival game known as Project Zomeboid. The game is often compared to a zombified version of the well adored Sims franchise , yet this one packs a little more action. It provides one question, how would you like to die?
In this classic you are tasked with making sure your character keeps a check on his hunger, water and sleep cycles, while trying not to become the next meal for a zombie. You build defenses simply to delay the inevitable death that's coming for you.
The game is a fun play, and a proper representation of a hardcore sandbox game with a foucs on realsitic survial. You'll have to deal with boredom, depression, hunger, thirst, and illness, all while trying to survive the oncoming hordes of zombies.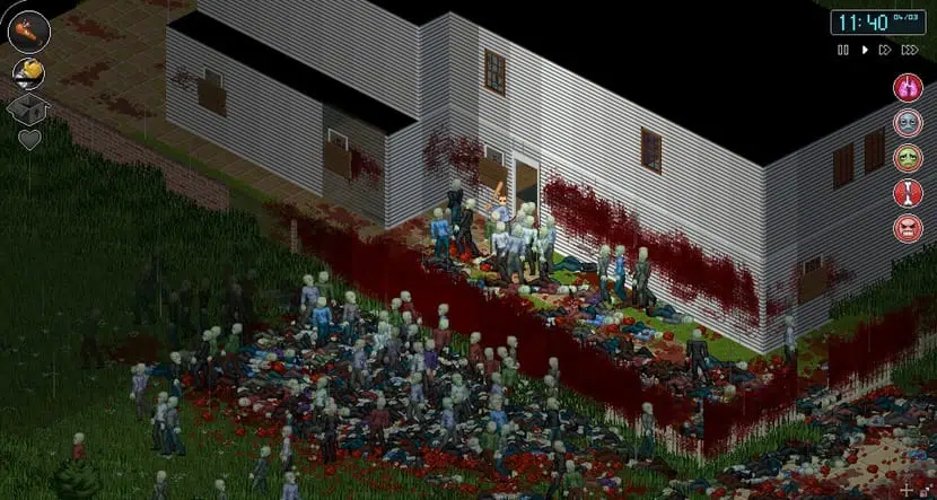 Can you hold back the hordes, or will you become tonights dinner?
For more:
[Top 15] Best Zombie Survival Games To Play Right Now (Ranked Fun To Most Fun)