Joined

Jul 17, 2021
Messages

163
Trophies

0
Hello guys and gals here's my article about the most damage champions!
Read more about it on here:
[Top 10] LOL Most Damage Champions That Wreck Hard!
We have talked about balanced champions in my previous article so how about we kick it up a notch and we talk about the most damage dealers in this game right about now. Most of the damage dealers now are ADCs as they should be but there are a few different ones. Like from the top lane or mid as well.
Thank god for this new League patch that balanced most of the issues that the game had. Assassins can't build a full tank now and deal damage that's gone. Which is simply terrific knowing that I won't be one-shotted from an assassin that went full tank. Instead, it will be a fair 1v1. Some people are mad about that but you know what, screw those guys this new League patch made me like the game more and for that, I thank you Riot Games.
10. Brand​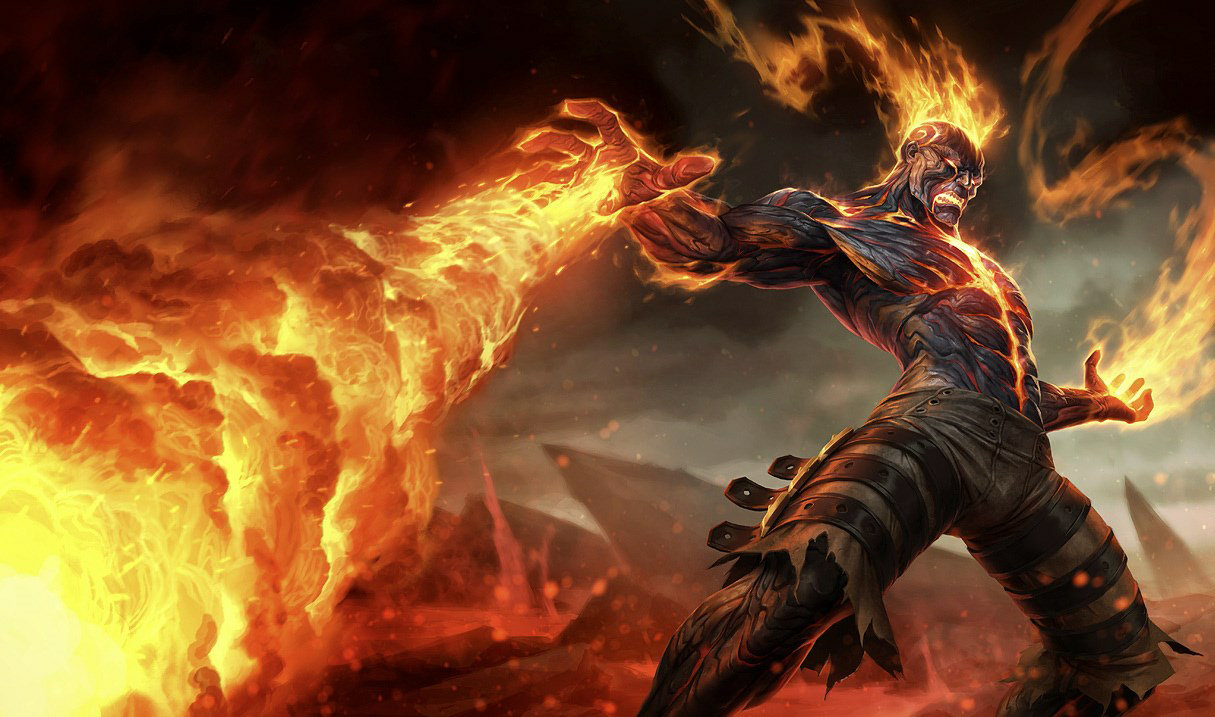 "I want to set the world on fire."
For our first damage dealer, we have support. Now you might be asking yourself a support that deals damage. How is that possible? Well, it's simple really. He's not a normal support and Brand used to be a mid laner until he got placed into the bot lane as a support.
But his damage remained; they never removed it. After a few items, you'll be sure to kill people as Brand. I did it last night. I got myself a quadra with Brand. He's a good boy. With Brand's Q you can stun people if they're set on fire by either your W or E.
Your W summons a pillar of flame from underneath the enemy and your E sets them on fire by simply clicking on them. Your ultimate ability is a ball that bounces from enemy to enemy. If someone gets hit by 3 different abilities they will be set ablaze and they will explode.
What's Great About Brand:
He's a support that deals damage.
His ultimate ability is great in a team fight.
He can CC people if they are on fire.
You can set people on fire with your E.