Joined

Jan 23, 2023
Messages

1
Trophies

0
10. Razer's Project Ariana​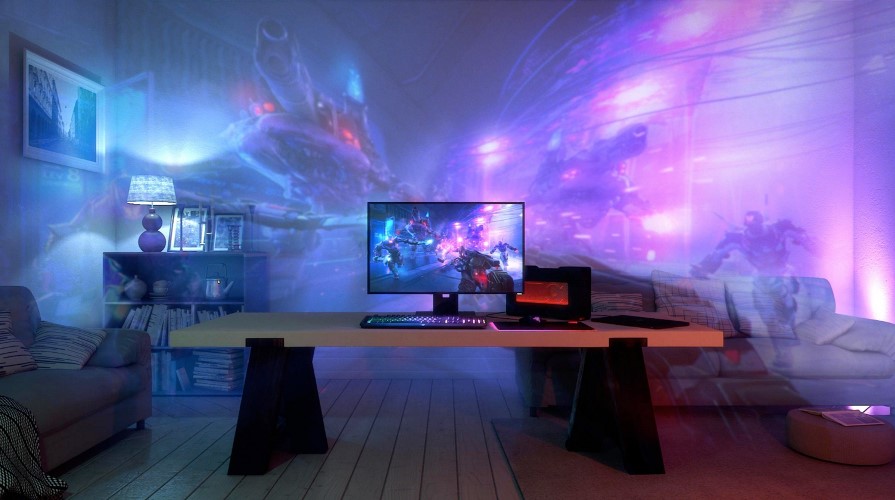 Razer's newest Projection Tech transforms your room into a virtual gaming paradise.
Project Ariana from Razer is a unique product that was the first to offer an immersive projection experience for gamers. Project Ariana has the capability to extend your game's display and project stunning visuals throughout an entire room.
Why gamers will love it:
Razer's iconic colorful gaming devices now expand to include wall-to-wall projection
Gamers will feel completely immersed in whichever game they're playing
Project Ariana will measure the dimensions of a room to offer a customized visual experience
Tech in action: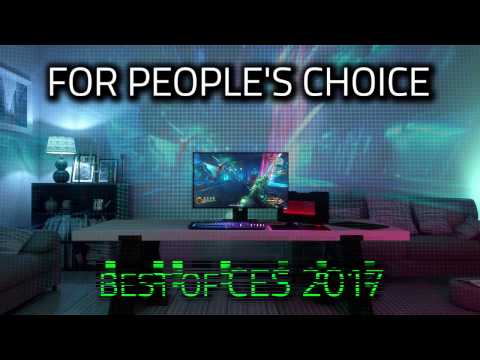 9. Microsoft's Hololens 2.0​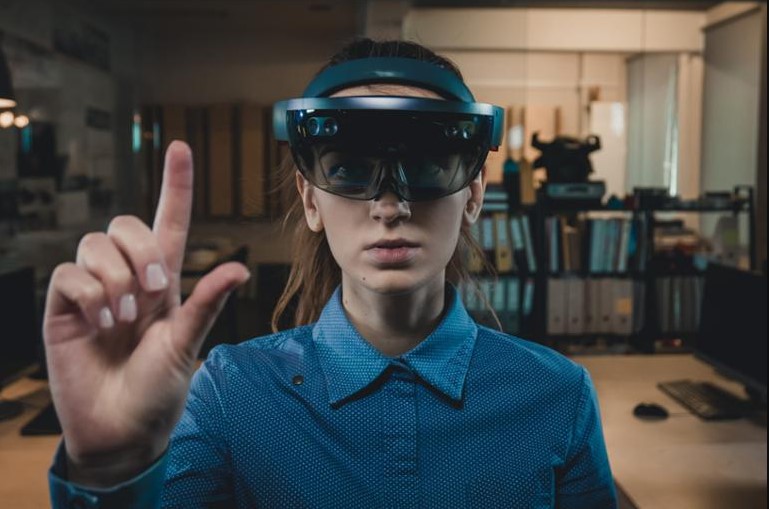 The Hololens 2.0 allows for seamless manipulation of virtual holograms.
For gamers seeking to upgrade their current VR headset, look no further than Microsoft's Hololens 2.0. The holographic technology of the Hololens 2.0 is unparalleled, and promises to immerse users into a user-friendly, futuristic experience.
Why gamers will love it:
Advanced hand-tracking allows gamers to seamlessly manipulate holograms
Hololens 2.0 offers some of the best eye-tracking on the market
Offers voice-enabled commands for when your hands are busy gaming
Tech in Action: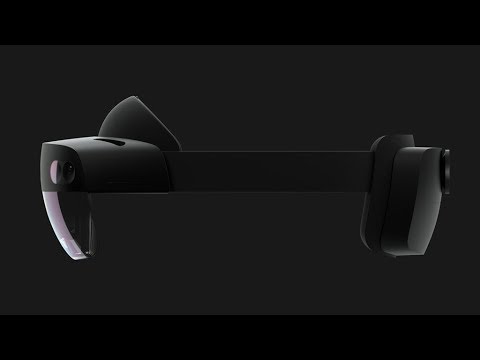 ​
8. Vrgineers's XTAL 3​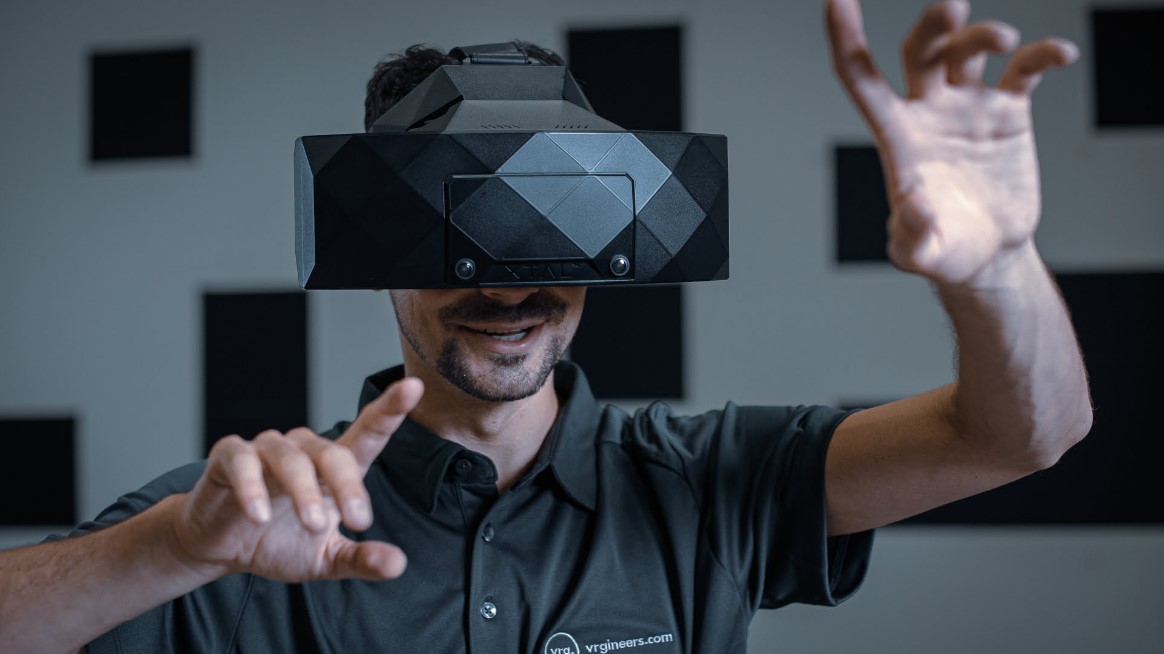 Strap into the cockpit of a fighter jet with Vrgineer's XTAL 3 headset.
The XTAL 3 offers a futuristic virtual reality experience that teleports players into the cockpit of a fighter jet. Vrgineers advertises the headset as pilot-dedicated, as it was actually built with professional pilots in mind.
Why gamers will love it:
Stunning 8k resolution – the highest quality any VR headset can offer
Train like a pilot with virtual crew training
Leads the market with a 180 degree FOV (field of view.)
Tech in action: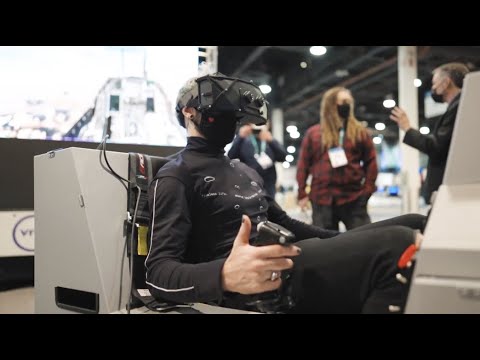 ​
7. Cyberith's Virtualizer Elite 2​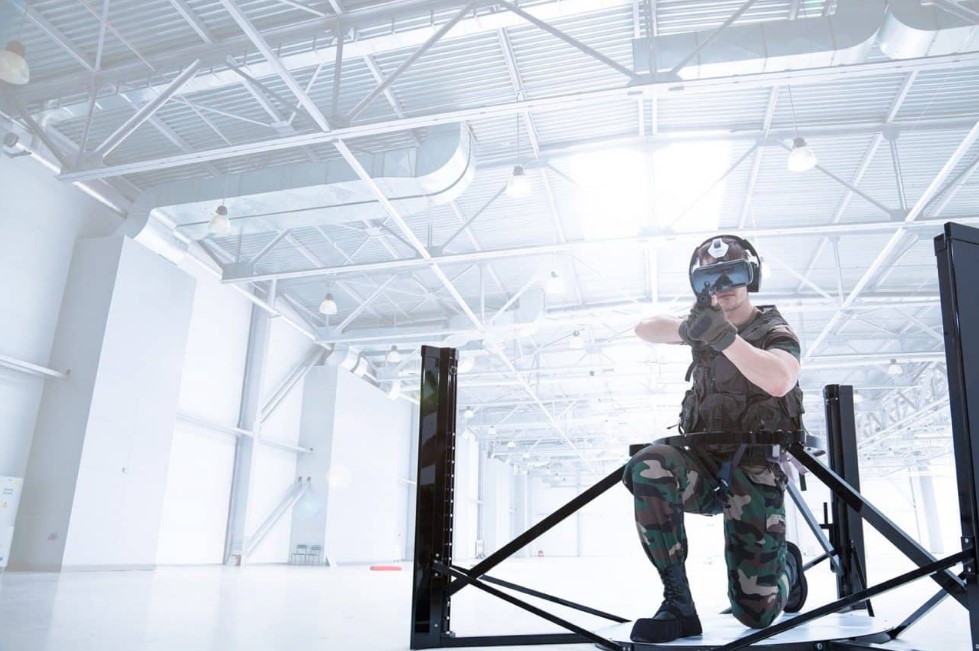 Take on your opponents in VR from the security of the Virtualizer Elite 2's playform.
Many VR users know the pain of running into their furniture while immersed within their headset. Cyberith's Virtualizer Elite 2 has made this a problem of the past with their 360 degree treadmill. With this VR simulator, you can walk and run in any direction seamlessly while never leaving the platform.
Why gamers will love it:
Move as freely as you like without worrying about obstacles
Compatible with many SteamVR games
Includes harness and slip-on shoes that promise safety and security
Tech in action: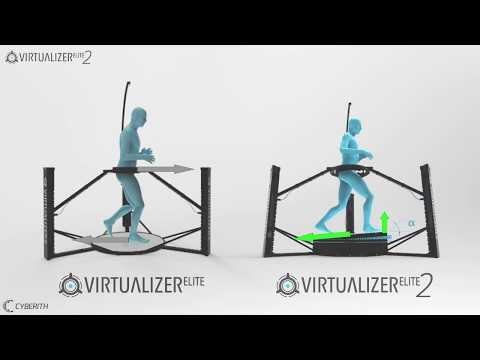 ​
6. Fasetech's RacingCUBE​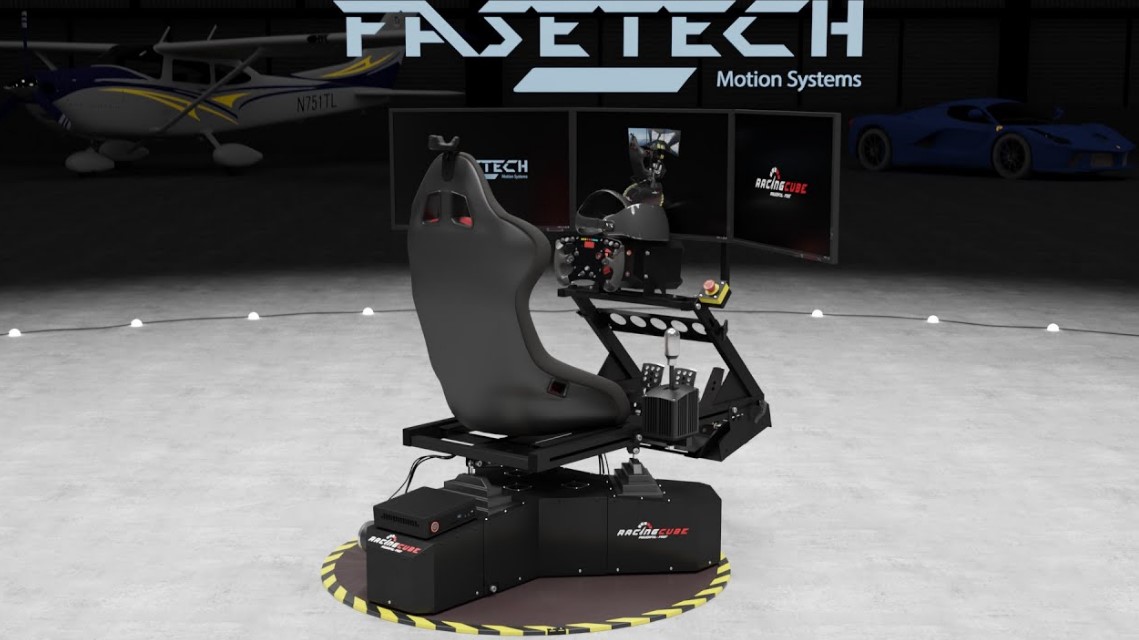 Race car gaming has never been better than with the RacingCUBE rig.
For gamers looking for an innovative racing experience, the RacingCUBE delivers. The user is strapped into a driving rig that rivals what you'd see on the road today. Race car gaming has never been better than this.
Why gamers will love it:
Road-ready gear, including a steering wheel and gas/brake pedals
Works with gaming titles such as Need for Speed and DiRT
Comes equipped with a 35" inch Ultrawide monitor
Tech in action: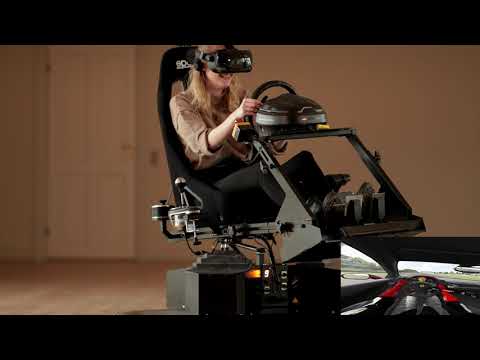 ​
5. Kat VR's Kat Walk Mini S​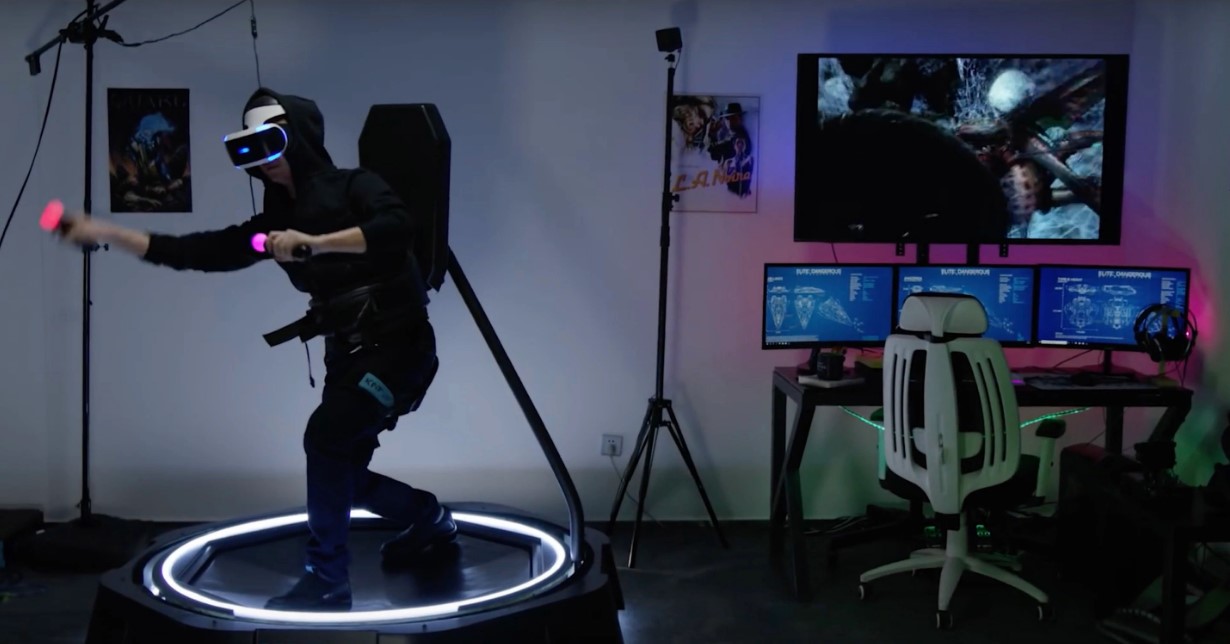 The Kat Walk Mini S is compact enough to fit in every room.
While similar to the Virtualizer Elite 2, the Kat Walk Mini offers a unique VR 'treadmill' experience. The Mini features haptic immersion, which unlocks another sense of the virtual reality experience. Its harness is also more of a small backpack, compared to the Virtualizer Elite 2's center-secured rig.
Why gamers will love it:
The most compact VR locomotion experience on the market
Feel the ground beneath your feet shake and rumble with haptic immersion
Increased mobility allows you to squat and kneel within your VR environment
Tech in action: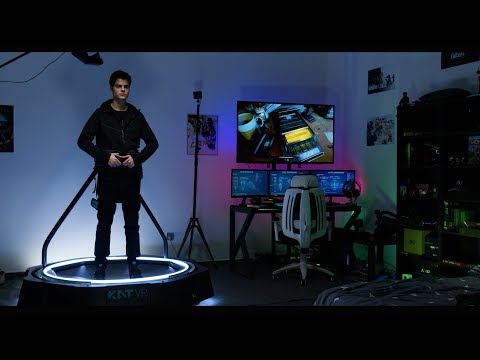 ​
4. The Void​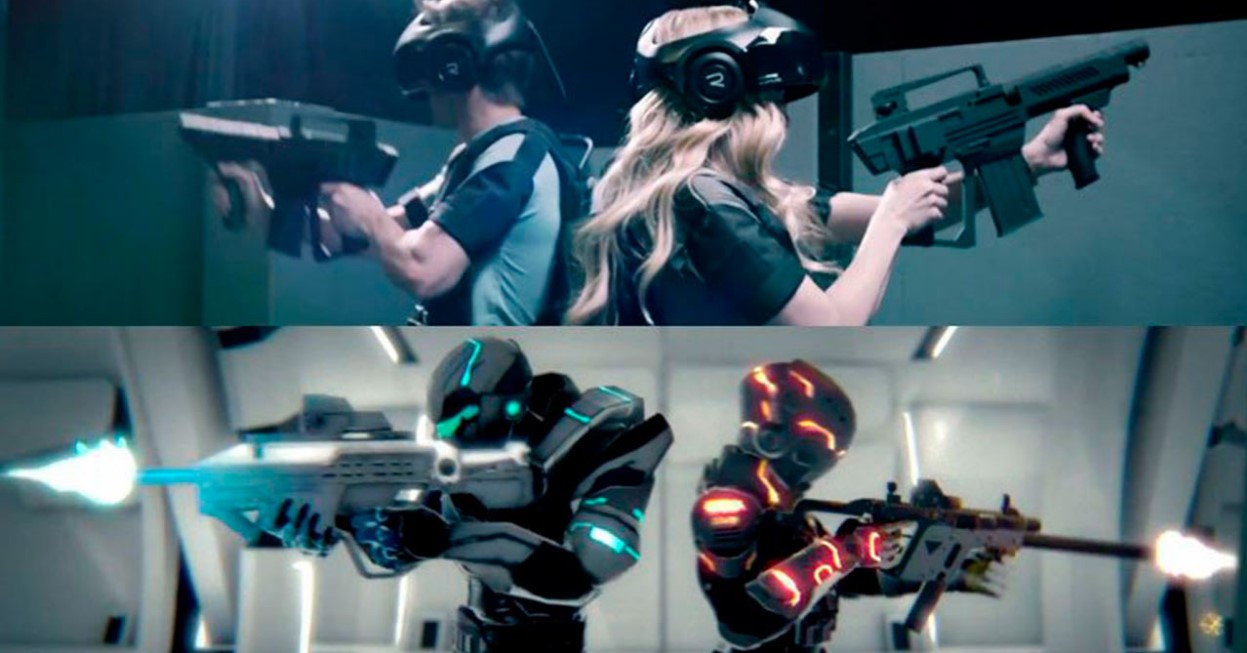 Step into The Void, one of the most intriguing VR experiences on the market.
Perhaps the most futuristic tech on this list, The Void's branding is as ambiguous as it is innovative. The project previously shut down to COVID constraints, but is making a comeback via pop-ups around the world. The Void's unique take on VR includes different tools at the user's disposal, including backpacks, guns, and more.
Why gamers will love it:
Promises to appeal to all senses, including smell, feel, and touch
Partnerships with huge IPs such as Star Wars and The Avengers
Tech was previously used to power theme park attractions
Tech in action: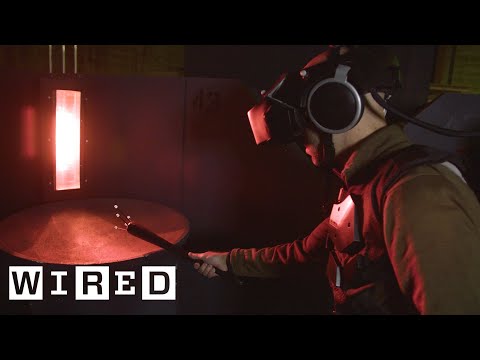 [Top 10] Gaming Technology That Will Be The Future of Gaming
www.gamersdecide.com