Joined

Dec 11, 2018
Messages

1,237
Trophies

0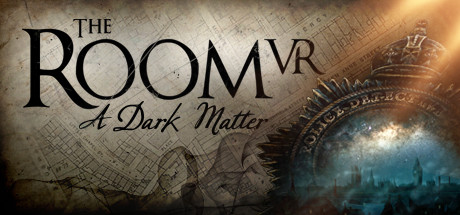 The Room VR: A Dark Matter will be available to download from the Oculus Store, the PlayStation Store & Steam from the 26th March!
UploadVR:
"The Room VR: A Dark Matter is an exemplary puzzle game that not only serves as a prime example of what makes puzzle games so compelling in the first place, but elevates the genre via VR with supreme interactivity, excellent visuals, and a palpably mysterious atmosphere. It's only held back slightly by some minor frustrations with pacing and difficulty, but is otherwise one of the best puzzle games available in a VR headset. It carries the torch lit by Myst and demonstrates how engrossing a puzzle game can be when done right."
God is a Geek:
"Each room you encounter is detailed fantastically, and the various locations are immersive. Jumping from mobile to VR has allowed Fireproof to go big or go home, and whilst the first few locations take place in one room, locations like the church have multiple rooms and not only are they designed well, the audio only heightens the experience. The Room VR: A Dark Matter is filled with wonders that don't always present themselves easily, but once you get stuck in there's plenty to enjoy.

...

The Room VR: A Dark Matter is a complex puzzler that gives you plenty to do, and makes sure you're never left in limbo if you're struggling to progress. The visuals are great, and the audio makes every crank, mechanism, and object feel real. Whilst the rooms take a while to complete, and the text and level of detail can strain your eyes, it's still a fantastic puzzle game that keeps you on your toes throughout."
Edge:
"An escape room videogame that feels more real than any we've ever played before"
Game Informer:
"I was curious to see how well that formula translates to virtual reality. Thankfully, it is a perfect fit for VR, and the series' barebone narrative makes this is a great chance for newcomers to jump onboard. The puzzle-box gameplay is great for VR, and Fireproof's moody environments should delight fans of atmospheric horror. In some ways, A Dark Matter is the culmination of everything Fireproof has done on mobile, but I also hope that it is a new beginning for the series in VR."