SkillGaming
is excited to launch their very first version of the SG mobile app, now officially launched for Android devices. The SkillGaming.com platform launched some time ago but following huge demand, gamers are finally able to access their games via their comprehensive new app —
A New Way to Experience Gaming on Mobile
!
Built-in settings and cashier system​
The SG mobile app comes with a sleek profile and user settings system where gamers can easily access their profile, change their passwords, set up 2FA, and check their gaming and funding transactions.
The funding method enabled gamers from around the world to deposit using a Credit card, local bank transfers (for some Asian, Africa, and Latam regions), e-wallet (Neteller, Skrill, Paysafe, Perfectmoney, Advcash, Fasapay and more), most major crypto coins through Finrax or Ethereum (directly from their on-chain wallet) and many more.
Simple login features
The SkillGaming mobile app is designed with a simple login system that will allow gamers to signup in less than one minute by using social logins such as Google or Facebook or they can signup using their email address. Existing gamers can log in with their current credentials to have full access and be ready to go.
Game Modes​
All games on the Skillgaming.com website are available on the SG mobile app and they are enabled for the following modes: XP Mode, Challenge Mode, Duel Mode, and War Mode.
The XP Mode
or also known as the Free to Play (F2P) mode simply allows gamers to blow off some steam, have some fun and play for experience points, collecting XP for social bragging purposes.
SkillGaming Mobile app also offers the traditional fiat Play-To-Earn (P2E) mode — The Challenge, Duel, and War mode.
The Challenge Mode
, allows the gamer to show off their skills, to play against the PC, and earn when they outwit, outplay, outlast the AI. The better you are, the more you win. As per their tagline. PLAY. WIN. EARN! That's how simple it is.
The Duel Mode
is used by gamers to Face off against their friends or their foes whether they are on PC or mobile. Yes! Again you heard us right. Gamers can Duel with each other no matter what device they are on, whether the gamer is playing on PC versus another gamer on another PC, gamer on mobile versus another friend on mobile, or even mobile versus PC now. So a friend could be on a bus playing a game on mobile, battling you at home on your PC. Isn't that amazing! This is not an easy task but SkillGaming.com is one of the only teams that have managed to pull this off, and seamlessly.
Meanwhile,
The War Mode
is designed for those who like to take it slow and easy, taking their own sweet time to gain victory in their favorite game. War mode allows gamers to wage all-out wars on any game of their choice aiming to get the highest average score over 24 hours. Gamers will need to pay just $1.00 from the app itself to buy a set of ammo that comprises of ten tries. When the 24 hours is up, the warrior with the highest score gets 80% of the total war chest.
Games Categories, transactions, and activities​
Gamers can play almost any type of game through their mobile app. They have casual, arcade, action, platform, puzzles, trivia, 2D, shooting, racing, sports, and more. Many new genres will be added as they go along.
You will also be able to see the activities, global rankings of the other gamers in action and your own as well in real-time. Under the game transactions, gamers will be able to view the details of their performance to know whether they win or lose and how much they earn, which they can then withdraw immediately via the cashier section.
There are more than 100+ games available with new exciting games added weekly. You may visit their website at
www.skillgaming.com
and the SkillGaming mobile app is
downloadable via APK
and also available on the
Google Play store
now.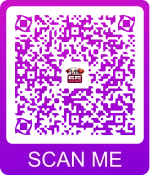 ​