Joined

Dec 11, 2018
Messages

1,222
Trophies

0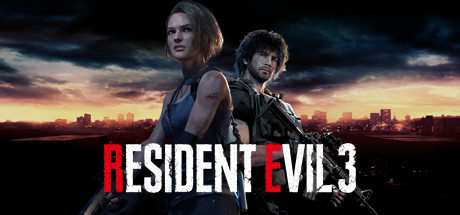 (Click for general game info.)
🖥
System requirements:
🧰
Latest drivers:
(as at 03/04/2020)
AMD:
20.4.1
Intel: Depends on your processor; install the
Driver & Support Assistant
Nvidia:
445.78
📊
Benchmarks:
ComputerBase
(German; review build)
GameGPU
(Russian; demo build)
GameGPU
(Russian; review build)
Guru3D
(English; review build)
Hardware Unboxed
(English; review build)
Kitguru
(English; review build)
Overclock3D
(English; review build)
TechPowerUp
(English; review build)
Techspot
(English; review build)
🎩
Tips and tricks:
Cap the frame rate/potentially improve frame times:
Download
RivaTuner Statistics Server
, input your desired framerate limit in the "Framerate limit" box, and hit enter (the program comes bundled with
MSI Afterburner
and earlier versions of EVGA PrecisionX). Alternatively, those with an Nvidia GPU can either
cap the frame rate at the driver level via the Nvidia Control Panel
(requires the 441.87+ drivers) or use
Nvidia Inspector
to
force a vsync internal lower than one-half
(click the small tool icon to open the game profile section).
Note:
Useful if you your system can't maintain, say, 60fps and you're sensitive to the wild fluctuations, or you're experiencing uneven frametimes. The greater window the engine has to render a given frame, if you're imposing a lower framerate than the game can otherwise provide, may also help in alleviating stuttering related to data streaming.
Fix instability on touch-capable systems running Windows 10:
Open the task manager, switch to the Services tab, and disable TabletInputService.
When posting your own tip/trick or something else you'd like to see here in the OP, be sure to tag my username (@JaseC) as this way I'll receive a notification. I may miss your suggestion otherwise.
⚙
Graphics settings:
HDR mode:
Off; ???
Brightness:
Self-explanatory
Display area:
Self-explanatory
Reticle colour:
White; Red; Blue; Green
Dot sight:
White; Red; Blue; Green
Tutorials:
Off/On
HUD:
Off/On
Colour space:
sRGB/Rec.709
Presets:
Recommended; Max; Graphics Priority; Balanced; Performance Priority
Graphics API:
DirectX 11/DirectX 12
Display mode:
Fullscreen; Borderless window; Windowed
Resolution:
Self-explanatory
Rendering mode:
Normal/Interlaced
Image quality (internal rendering resolution):
50% -> 200% in increments of 10%
Refresh rate:
Self-explanatory
Frame rate:
Variable; 60fps; 30fps
Vsync:
Off/On
Anti-aliasing:
Off; FXAA; TAA; FXAA + TAA; SMAA
Texture quality:
Low (0GB); Medium (0.25GB); Medium (0.5GB); High (0.25GB); High (0.5GB); High (1GB); High (2GB); High (3GB); High (4GB); High (6GB); High (8GB)
Texture filter quality:
Low (Bilinear); Medium (Trilinear); High (Aniso 2x); High (Aniso 4x); High (Aniso 8x); High (Aniso 16x)
Mesh quality:
Low; Medium; High; Max
Shadow quality:
Min; Low; Medium; High; Max
Shadow cache:
Off/On
Screen-space reflections:
Off/On
Subsurface scattering:
Off/On
Volumetric lighting quality:
Off; Low; Medium; High
Particle lighting quality:
Low/High
Ambient occlusion:
Off; SSAO (set areas only); SSAO; HDAO; HBAO+
Bloom:
Off/On
Lens flare:
Off/On
Motion blur:
Off/On
Depth of field:
Off/On
Lens distortion:
Off; On (+chromatic aberration); On
FidelityFX CAS + Upscaling:
Off/On