Joined

Jul 17, 2021
Messages

204
Trophies

0
Hello people I have reviewed every single Hecarim skin and ranked it from worst to best.
Read more about it on here:
LoL Best Hecarim Skins That Look Freakin' Awesome (All Hecarim Skins Ranked Worst To Best)
Okay, people today I'll be talking about my favorite melee fighter champion Hecarim. Specifically, I'll list the best skins for Hecarim and rank them from worst to best. Believe it or not, skins can give you an advantage in-game.
If you're using high-quality skin, you best believe your performance will go up. Because of the simple fact that some skins have better animations or a smaller model. That policy applies to any champion in the game.
Take Udyr for example, his basic skin has a very weird model and the attack animations are old as time itself. But once you use "Spirit Guard Udyr" everything changes. It's like you're playing a new champion. So no more wasting time, let's rank the Hecarim skins!
11. Original Hecarim (Worst)​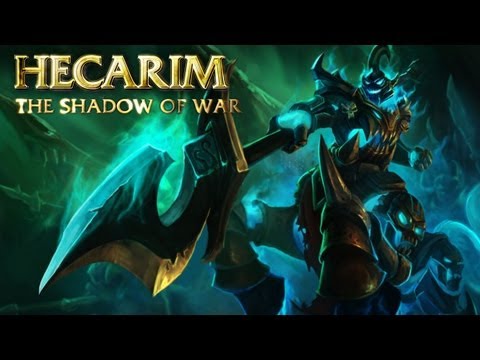 "This is the normal skin that you get for free." (Video by League of Legends)
Let's start this list off with the bare skin that everyone gets for free when they buy the champion. There is nothing special about this skin. If you own Hecarim you have this skin. If you don't want to spend money on Hecarim this skin will still prove useful. The animations don't feel old and the sound effects could use some work but you can always turn up your music louder to ignore the sounds.
How To Get Basic Hecarim:
Go to your League of Legends champions shop and buy the champion for 4800 BE or 880 RP which is around 6$.