Joined

Jul 17, 2021
Messages

205
Trophies

0
The slippery snake. Some of her skins are good while some are downright awful. So that's why I ranked all of her skins!
Read the full article here:
LoL Best Cassiopeia Skins That Look Freakin' Awesome (All Cassiopeia Skins Ranked Worst To Best)
www.gamersdecide.com
Let's resume our discussions about skins and talk about Cassiopeia.. Anyone who plays this champion has to be a snake IRL and never trust them. Regarding the champion, she's strong and relies on team play because of her kit. If you don't have a team that will connect with you in team fights her true potential is wasted. Now that we have that out of the way let's talk about her skins. When it comes to Cassiopeia skins there is only a handful but they are great. Most are colorful and look great in my opinion but there are a few that have been caught lacking. With that said let's get into the list!
8. Original Cassiopeia (The Worst)​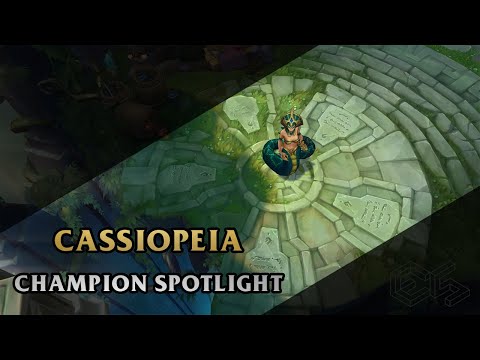 "I can offer you everything." (Video by ENORIA Spotlights)
The original skin for the champion. Without this one, you wouldn't be able to play the champion. The best part is that it comes with the champion once you buy it.. The special thing about the skin is that it tells a story. A story of a normal Noxus girl being cursed in the regions of Shurima. .
How To Get Original Cassiopeia:
You can buy the skin and the champion for 4800 BE or 880 RP or 8$.
7. Desperada Cassiopeia (Bad)​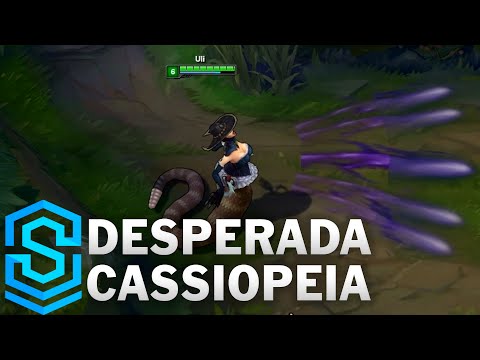 "There is no antidote for me." (Vidoe by SkinSpotlights)
Why would anyone want a snake to be dressed up as a cowboy? I imagine they did hardcore drugs when making this masterpiece. It doesn't come with any new animations or any new effects all this skin does is change the appearance of the champion. I guess if you are into the western theme then this would be perfect for you.
How To Get Desperada Cassiopeia:
You can buy the skin for 520 RP or 5$ in the League of Legends shop.