An article that ranks all Caitlyn skins!
Read the full article here:
LoL Best Caitlyn Skins That Look Freakin' Awesome (All Caitlyn Skins Ranked Worst To Best)
Our favorite character and sheriff of Arcane. A lot of people met Caitlyn through the TV Show and that's how they came to know about her existence. After the TV Show ended her play rate skyrocketed along with the purchase of her skins. One skin, in particular, was the most used Caitlyn skin; we'll get to that later. When it comes to the champion itself Caitlyn is one of a kind. Her abilities are unique and no other champion has similar capabilities to her. But enough about the champion we're here to talk about skins so let's get into the list!
15. Original Caitlyn (Worst)​

"Do you need a hand with that?" (Video by Remus)
What's there to say about her that you already don't know? I like how they updated her visuals but they still kept the basic outfit. They made it less horny and that's it. They did come with new animations that are smooth and unique but the downside to this is that they copied it to every other skin that exists.
How To Get Original Caitlyn:
You can purchase the champion and the skin for 3150 BE or 880 RP which is around 8$.
14. Arctic Warfare Caitlyn (Worst)​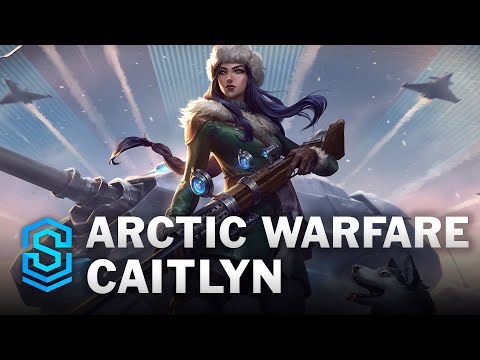 "Is it cold in here or is it just me?" (Video by SkinSpotlights)
This skin turned Caitlyn into a communist. Before they didn't even try to hide that fact but now it's less obvious but it's there. The animations and sound effects are the same as with the original skin. But this skin does give a unique perspective on Caitlyn.
How To Get Arctic Warfare Caitlyn:
You can buy this skin for 750 RP or 7.5$.