Joined

Jul 17, 2021
Messages

204
Trophies

0
Welcome to an article here I ranked every single Bel'Veth skin!
Read it here:
LoL Best Bel'Veth Skins That Look Freakin' Awesome (All Bel'Veth Skins Ranked Worst To Best)
www.gamersdecide.com
Sup chums let's take a long walk and talk about skins. They can either be a gift from God or the worst gift from Satan himself. Why? Well, because some skins look freakin' awesome and give you some gameplay advantages while others make your champion look bigger than he is and can give you a significant disadvantage.
While playing this game it's always better to have an edge over your enemies even if that means spending a little bit of cash on getting it. When it comes to skins those can be either with smoother animations or better sound effects and sound cues. Today we'll dive Bel'Veth skins and rank them from the worst ones to the best ones. So enough about this let's get into her skins!
2. Original Bel'Veth (The Worst)​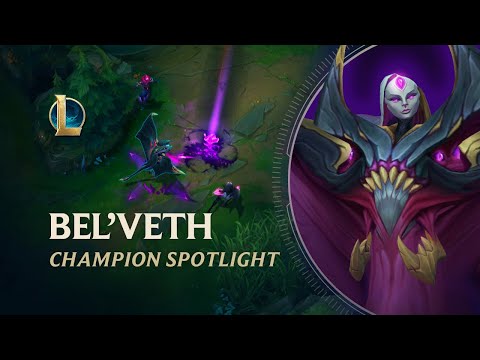 "It's all water weight." (Video by League of Legends)
Our favorite mommy manta ray champion loves to eat whole cities in one bite. This is her original skin that comes with the champion. There isn't much of a difference tbh since the champion came out recently and Riot Games put a lot of work into her animations and sound effects. Sadly currently she only has two skins in the game and that's it. But what's great about her is that she's very popular and she will get a lot of new skins in no time. Also, she's pretty broken when you play her.
How To Get Original Bel'Veth:
You can get this skin by purchasing the champion for 6300 BE or 975RP or 9$. But you can also get the champion for free after completing the ranked split 3.