Joined

Jun 20, 2020
Messages

190
Trophies

0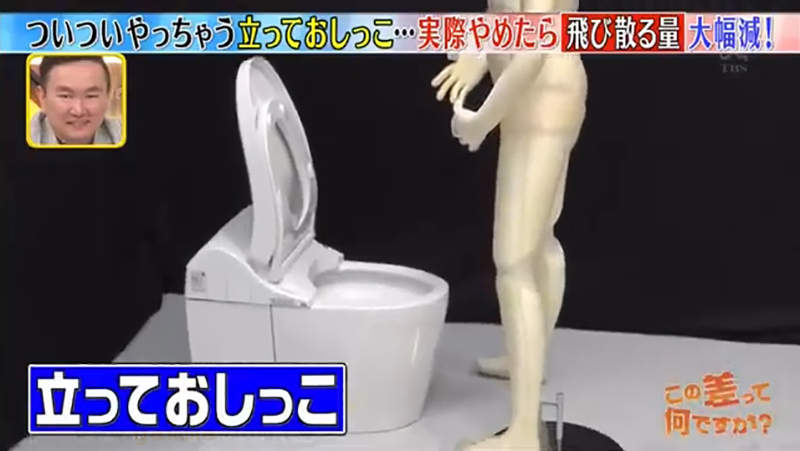 It is more clean to sit then stand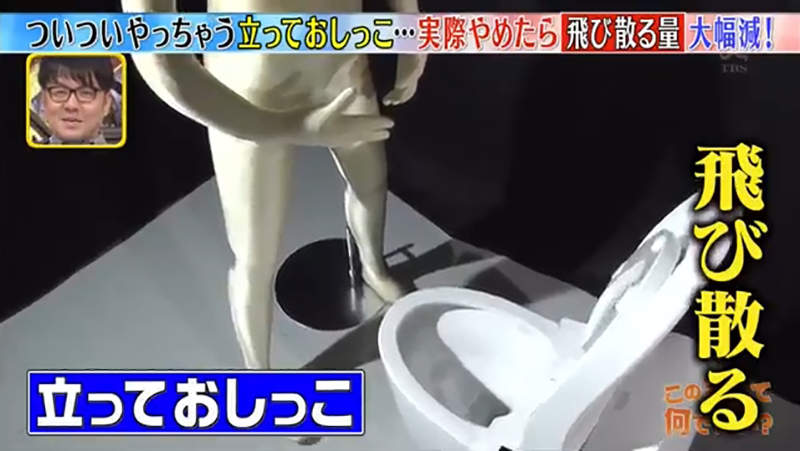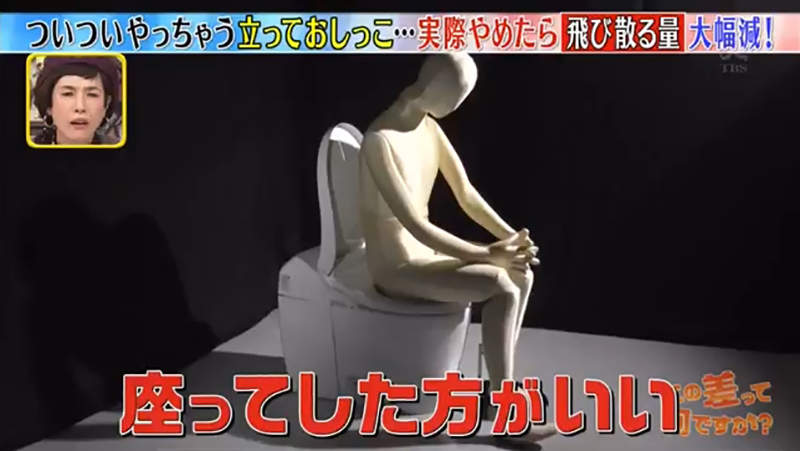 Men have a habit of uringing while standing up, even though it is cleaner to do so while sitting down.
The TBS channel 「この差って何ですか?」(KonoSataNanidesuka) did their own research into this

Their survey indicate that 73% of men urine while standing, then sitting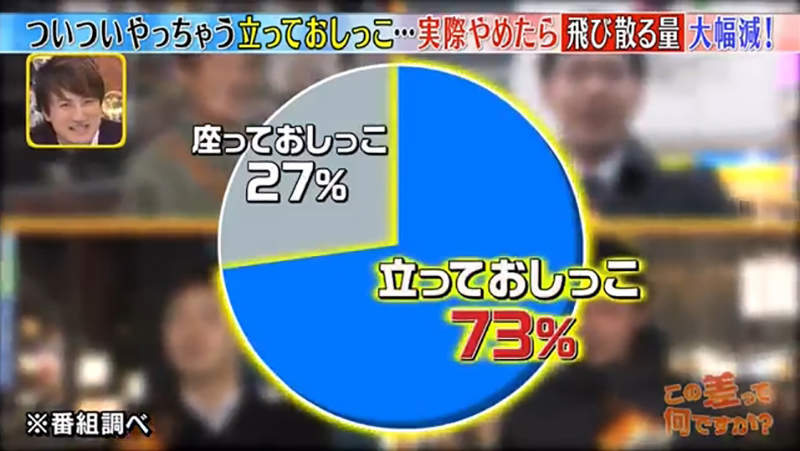 And the two most common reason
Reason 1 - Sitting is troublesome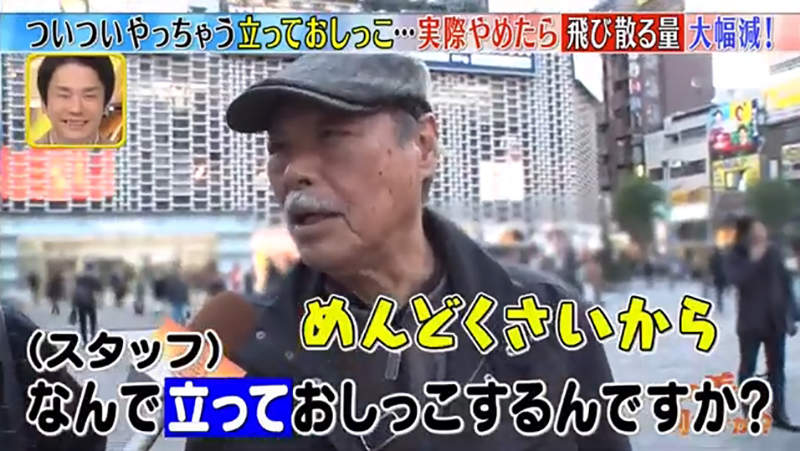 I can't urine while sitting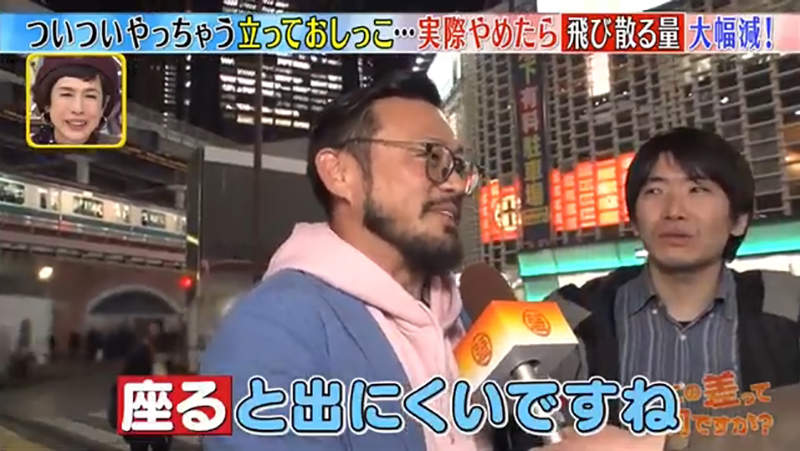 So the show decide to do their own experiment, Using a liquid that glow in the dark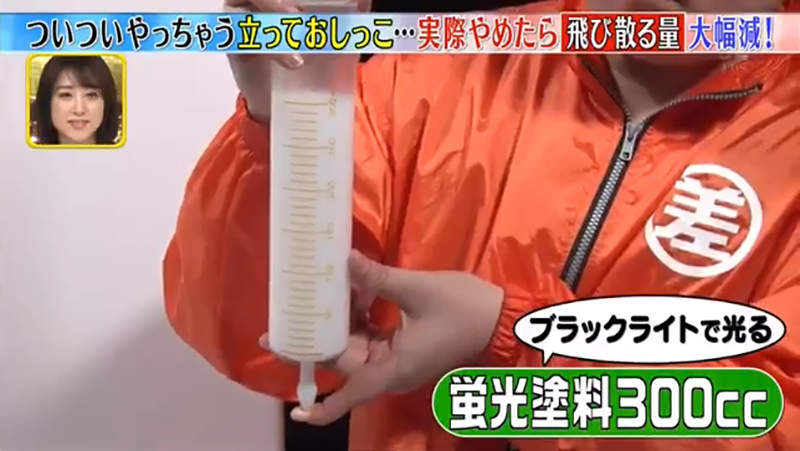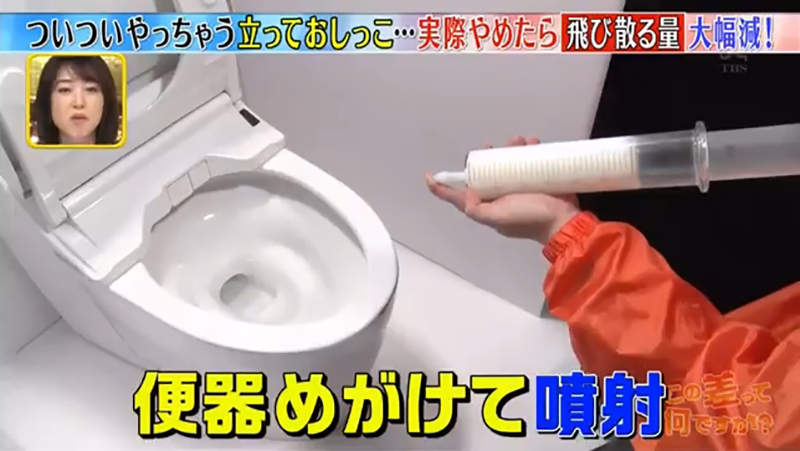 But where you aim is also important, so they have seperate into 4 location and color base too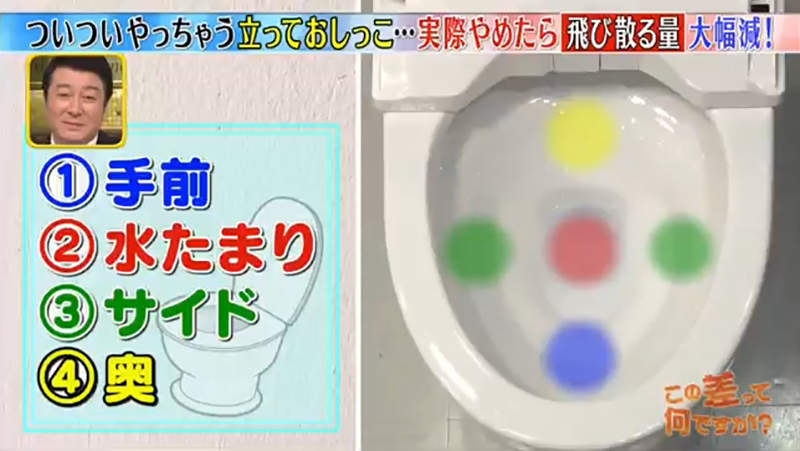 And before experiment asking people what they aim for and why?

I am for yellow, because the back should block spray



I aim for water to stop spraying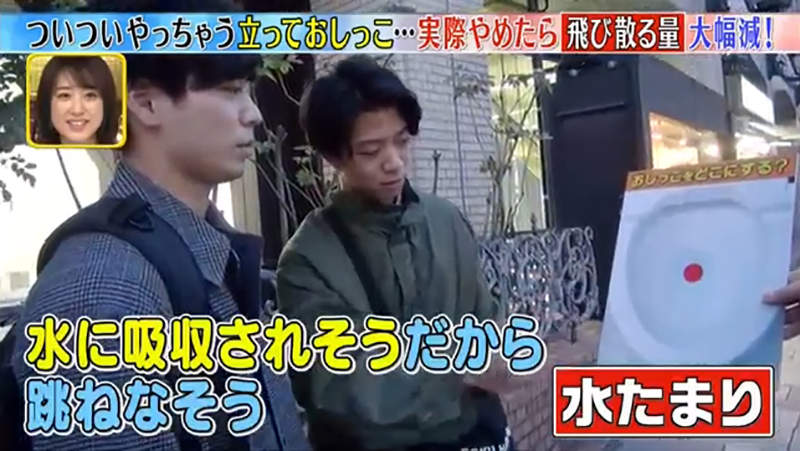 Their survery result is 60% aim for red, 24% aim for yellow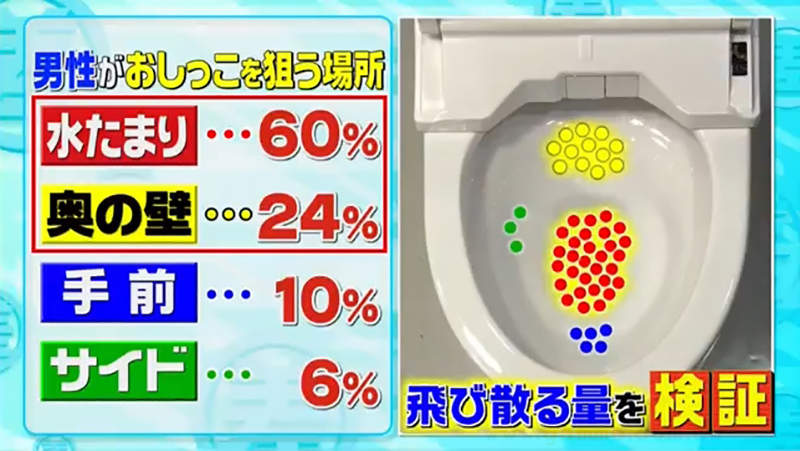 So now the Experiment start first with red into the water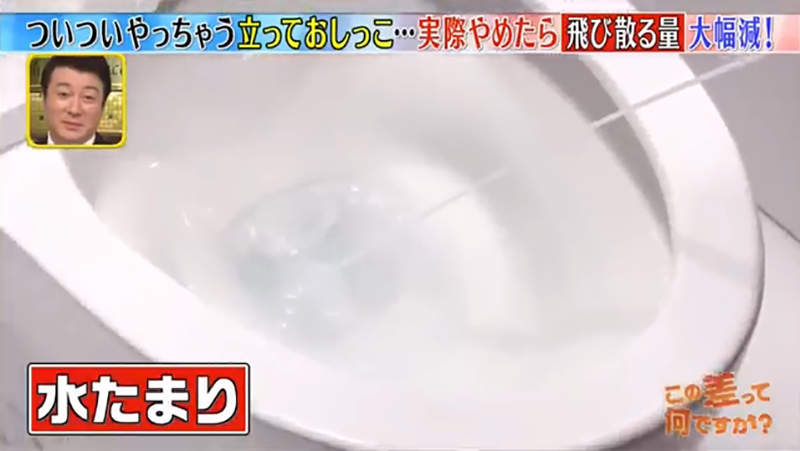 Turning off the light and can see it spray everywhere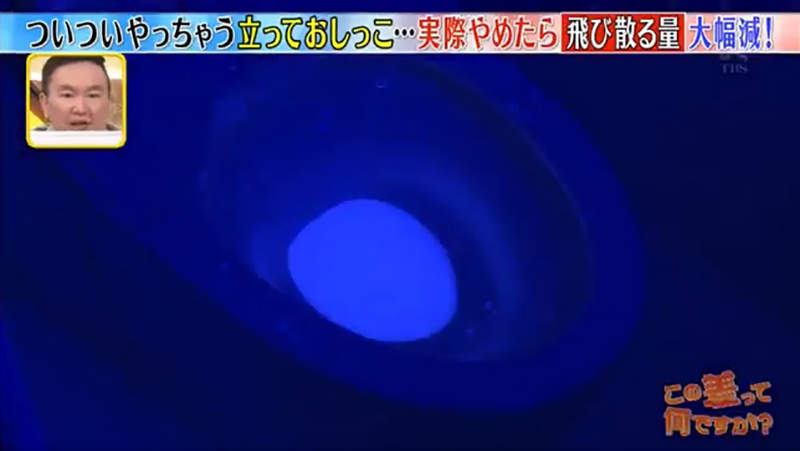 Outside of toilet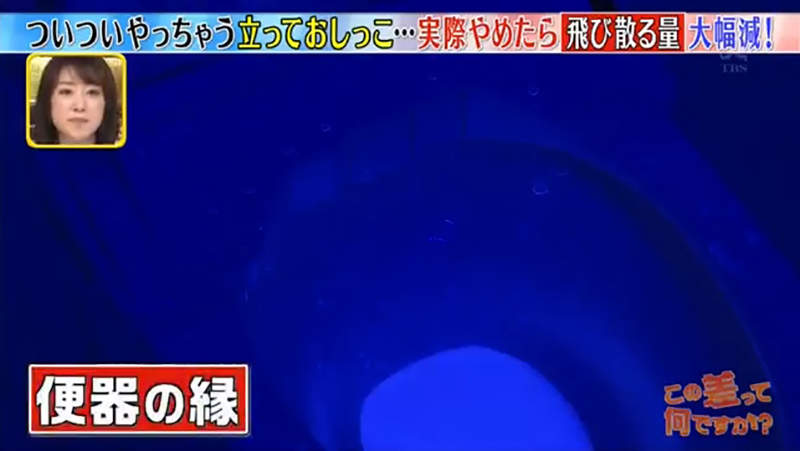 On the floor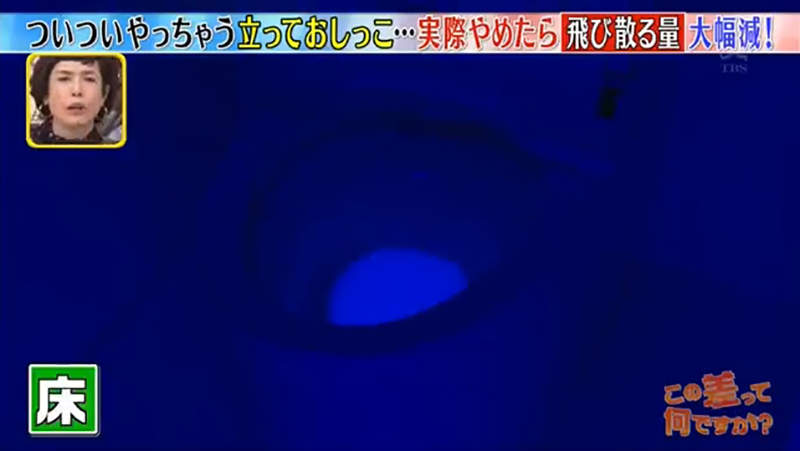 And the wall too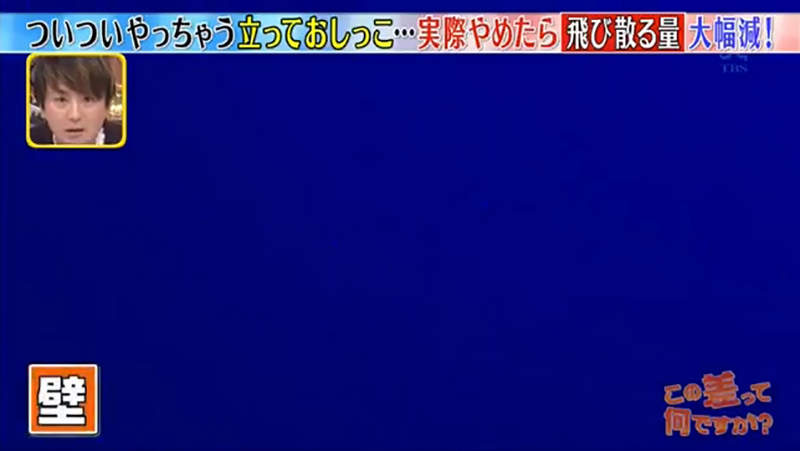 The show then brought in expert from Lion(Medical/cleaning company)
吉井和美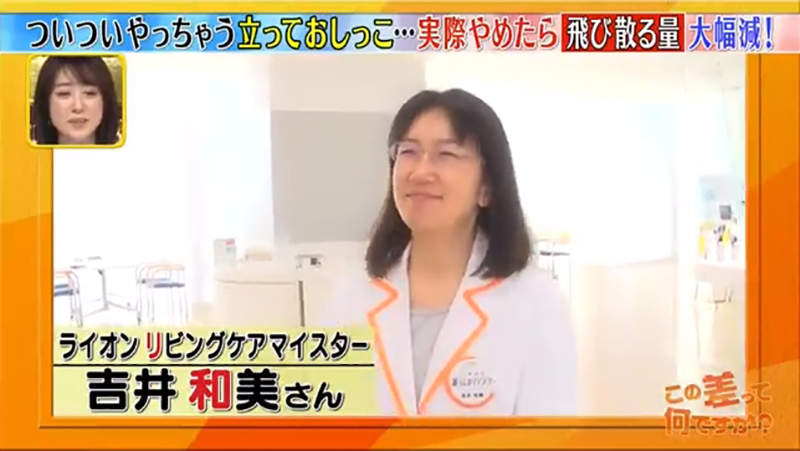 Total droplet that spray outside is 372 droplet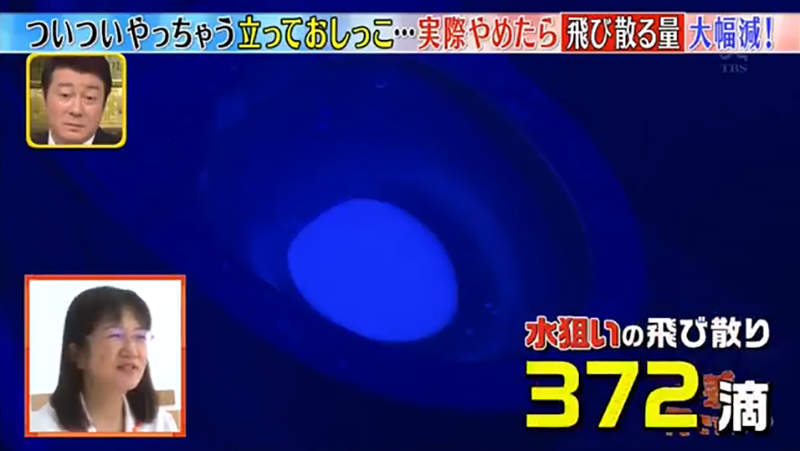 Men urine on average 7 time per day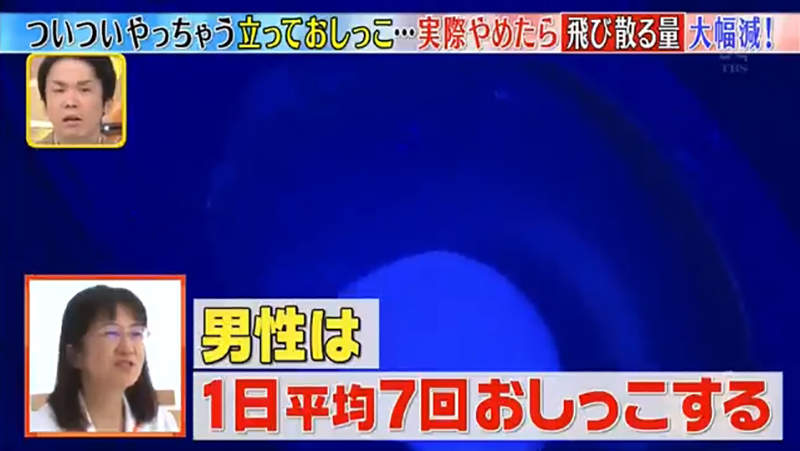 So spray about 2600 droplet a day outside of toilet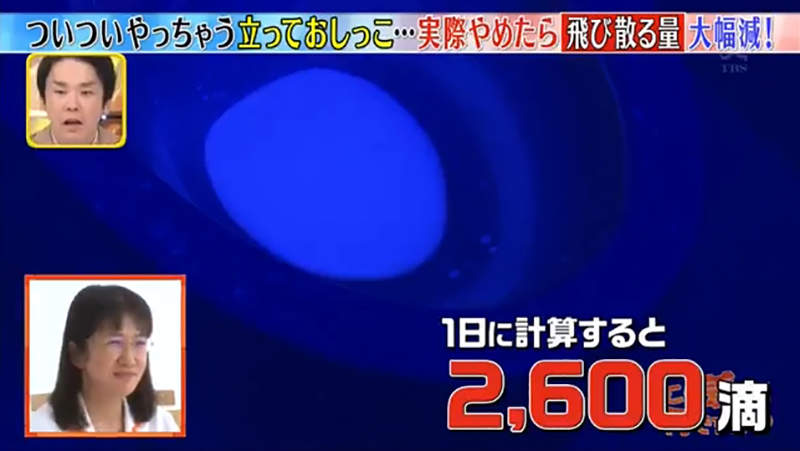 Now if it is aim at back of toilet yellow target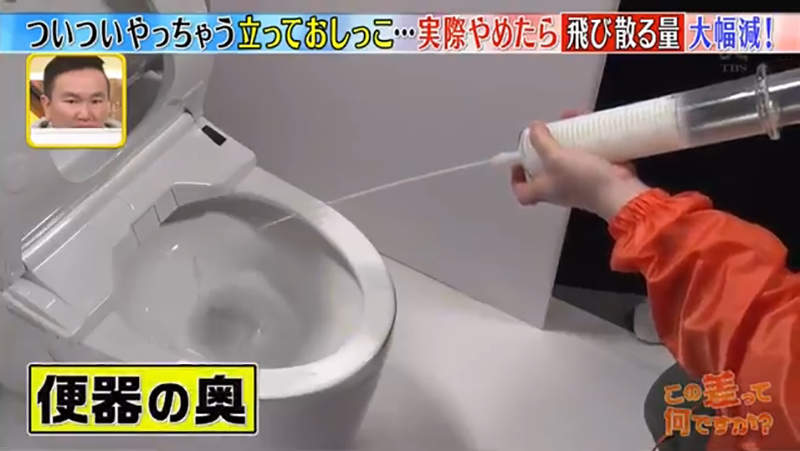 Spray outside 7550 droplet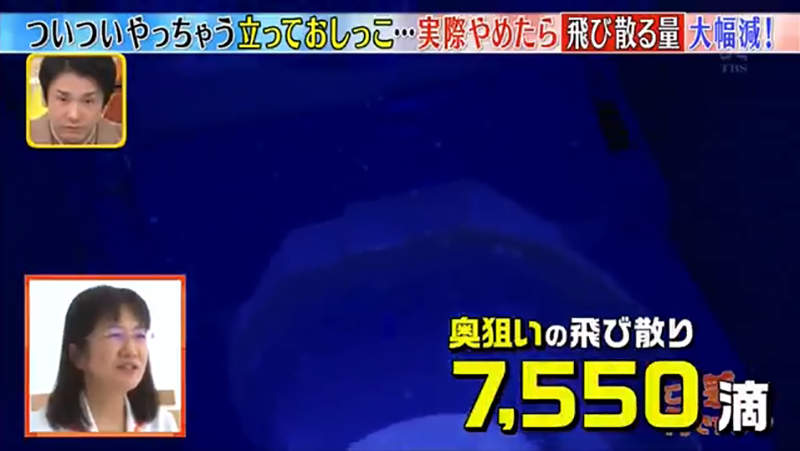 over 50000 droplet per day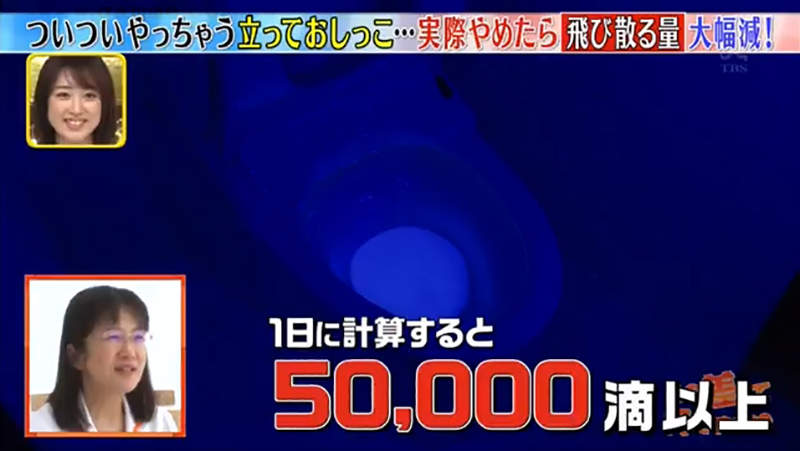 Because the water will absorb majority of it, even if standing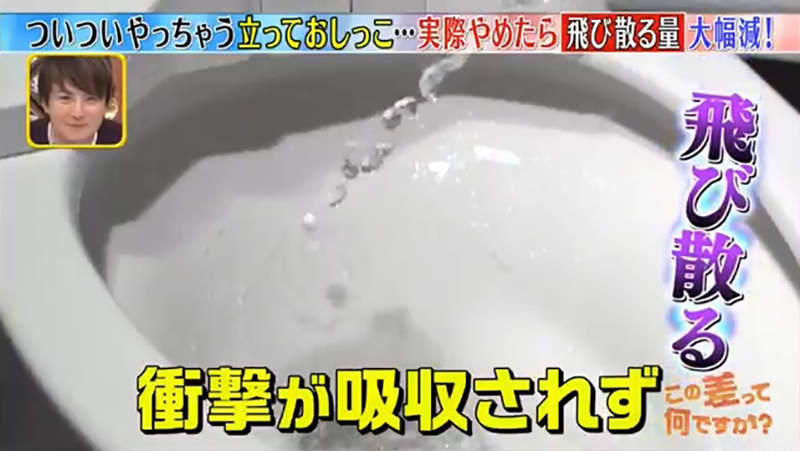 Now what is the result if sitting?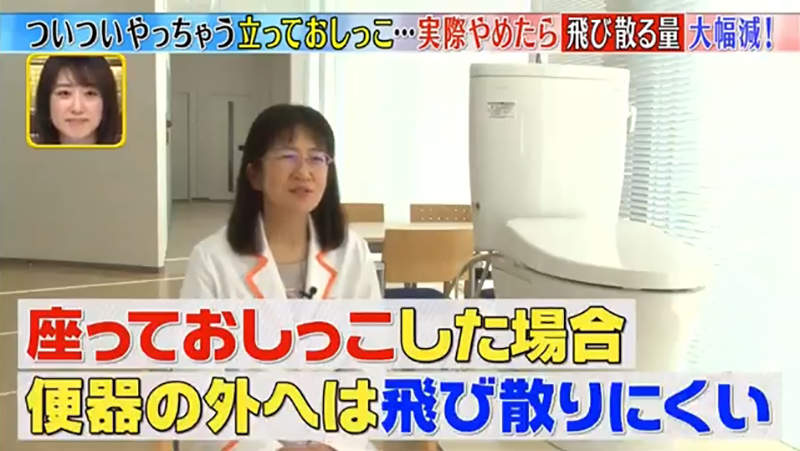 Sitting will only have about 200 droplet, and they are all on the inside of the toilet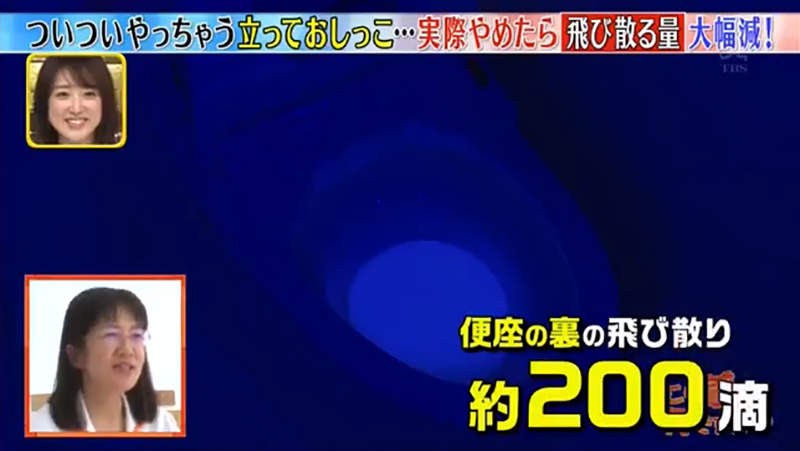 It is easier to clean too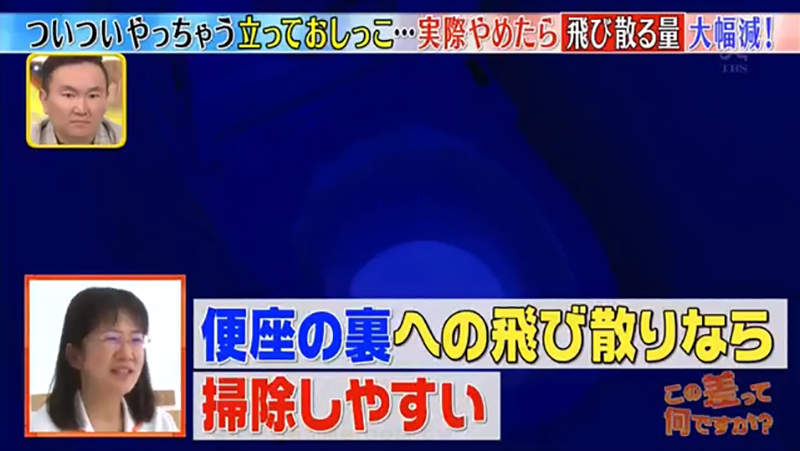 And the best method to reduce splash is to float a piece of toilet paper in first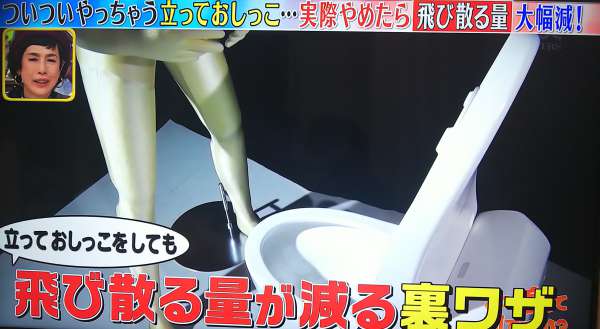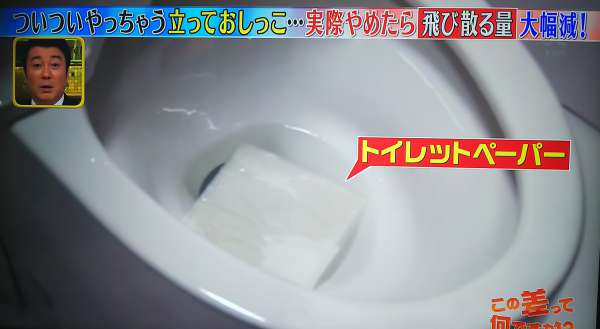 Which result in no outside or inside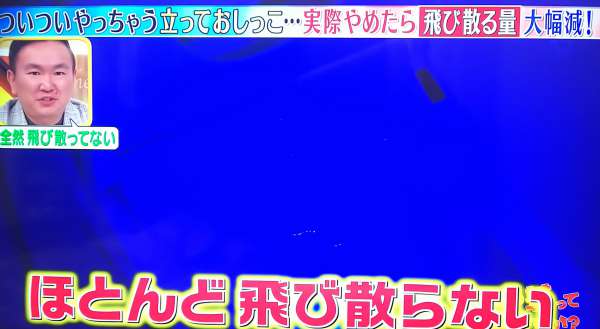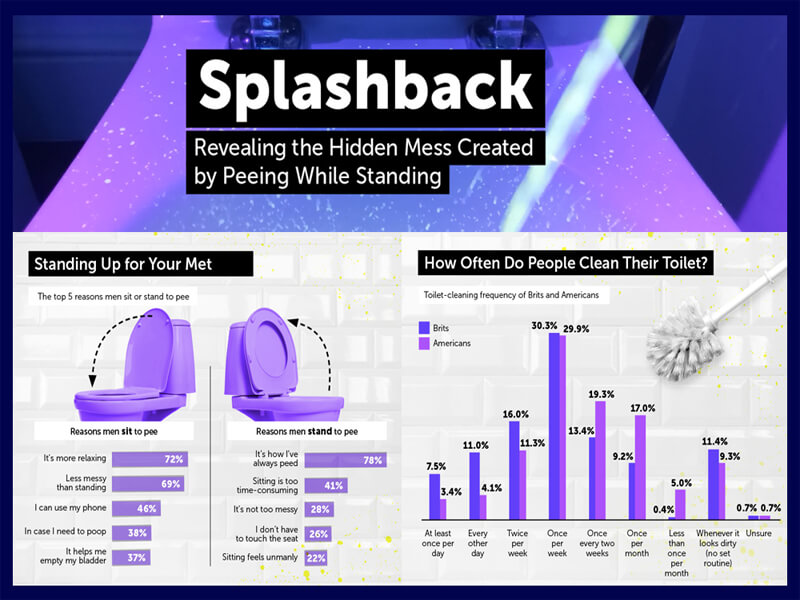 For the first time, the true extent of the splashback created by men when they stand to pee is revealed using UV lights and fluorescent fluid. Read more.