Joined

Dec 11, 2018
Messages

1,185
Trophies

0
California restaurants were some of the first in the US to close in order to stem the spread of the coronavirus. And in the food service industry's crisis, third-party delivery platforms have found great opportunity.

As businesses have been forced to close their dining rooms amid

shelter-in-place orders

, many have attempted a quick pivot to takeout and delivery. Without a physical presence in their customers' lives, many restaurants' immediate survival has come to depend on a digital one, shifting power and control from business owners to third-party technology companies that take large commission fees on every order. It has meant a boon for platforms such as UberEats and DoorDash, rare corporate winners in an accelerating unemployment crisis and recession that has decimated food service – though the apps probably still won't be enough to keep many small businesses alive.

Apps to the rescue – or profiting from an industry's collapse?

Third-party delivery platforms frame their business as one of marketing. When restaurants still had dining rooms to fill, apps promoted their service as a way of reaching new customers. Now the platforms hold the restaurant market captive, and the apps are more crowded than ever.

On the consumer side, the deals look great: UberEats is dropping delivery fees to drive more demand. Grubhub is offering a special "Supper for Support" $10 discount to qualifying customer orders every evening.
UberEats has waived activation fees for new restaurants, but has declined to reduce commissions. Grubhub has temporarily deferred but not waived or reduced commissions for some independent restaurants.

Still, many struggling restaurants have no choice but to give in and sign up. Grubhub reports more than 10 to 15 times the usual onboarding requests from new restaurants, with four to five times more new businesses added to the app on a regular basis. "We know these are tough times for independent restaurants because people are not eating out. Our mission here is to help keep their doors open," Grubhub said in a statement.
"The delivery fees and service charges from these websites are murder. They're incredibly high rates," said Weisblatt. "It's almost impossible to profit at all."
"These sites live off of restaurants, they need us to survive. But I don't feel like they've been especially supportive of the industry. They're not proving to be good partners right now," Weisblatt added. "It feels like a very shortsighted decision not to be helpful, and that as soon as business returns to normal, people are going to look to really eliminate these things."

Pivoting to survive. But for how long?
Some restaurants, many of them totally new to takeout and delivery, have attempted to make that leap already, deciding to go it alone and platform-free. That means keeping more of their profits, but expending more labor along the way, from wrangling orders as they come in to launching new DIY delivery fleets.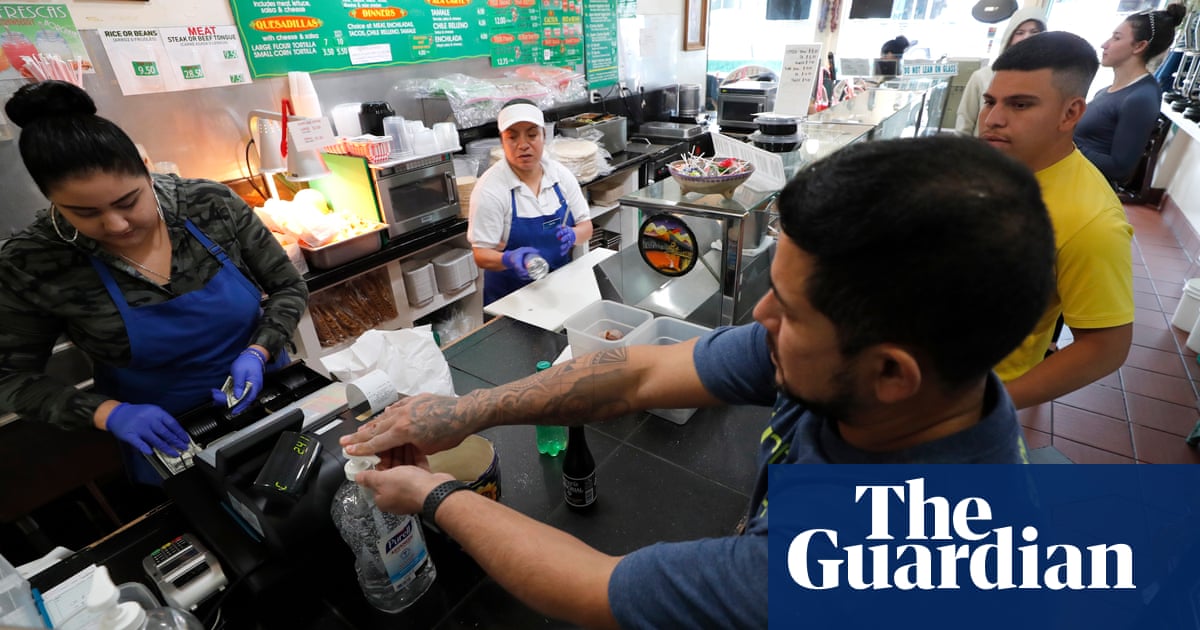 Coronavirus crisis has decimated food service – and apps still probably won't be enough to keep many small businesses alive

www.theguardian.com