Joined

Dec 11, 2018
Messages

1,237
Trophies

0
Warning: Spoilers ahead!
Why did you make the decision to set this game entirely in the city of Midgar?

Kitase-san: When we first started the Remake project we had to make a decision on what elements from the original we absolutely had to keep in order for it to still be considered FINAL FANTASY VII.

In other words, what were the essential parts of the original, what were the parts that we knew fans absolutely had to see and therefore we needed to retain?

We quickly decided that there were so many essential parts that fans would be upset if we had to cut out anything from the original.

At the beginning of the project we had two directions we could go. The first was to make the project with the highest possible level of graphics, visual quality and detail, and not remove anything that fans wanted to see. Instead, it would expand upon the original game, to make it something even more immersive.

The other option was to include the entire scope of the original game in a single release. But in order to make that work as a modern game, we wouldn't be able to go for the highest visual quality and we'd also have to cut back on areas and scenes from the original.

Essentially, to make a single release viable the resulting game would have ended up being a digest of the original story, and we didn't think that fans would be pleased with that.

Ultimately, we decided the best option for the project was to go for the highest level possible, with an expanded story. Having more than one game in the project allowed us to focus on keeping everything people loved from the original, but go into greater detail and more story depth than before.

Midgar is iconic to FINAL FANTASY VII, so we had to start the game here, and follow the story up to the main party's escape from the city.
Some fans have expressed disappointment that Red XIII is not a playable character. Can you specify the role of Red XIII in the game?

Hamaguchi-san: I answered a question about Red XIII while we were going around Europe talking to media, but there was a bigger response from fans than I had expected! I got a renewed sense of how much love there is out there for the characters in FINAL FANTASY VII.

To explain more about why we did not make Red XIII a playable character in this game, we felt that because he only joins the team during the latter stages, having him as a playable ally with full character growth potential would not be a satisfying experience for the player. So we decided to have him join for now, as a guest character instead.

However, the development team feel the same way that the fans do when it comes to seeing Red XIII as an important character, and we designed his gameplay in a special way to offset him not being playable in battle.

I won't reveal exactly what that entails, because I want people to enjoy it when they actually play the game, but I will say that FINAL FANTASY VII REMAKE has added a new upper floor to the Shinra Building to present a climax that was not in the original.

The key to navigating this floor lies in using Red XIII's unique physical abilities to overcome environmental obstacles. Letting the player experience his heroics in this way is something that I'm confident will please the fans.

I hope everyone enjoys seeing Red XIII in action in the build-up to the climax of the story.
Fans expect a lot from FINAL FANTASY, such as secrets or hidden bosses. Is this the case in FINAL FANTASY VII REMAKE?

Hamaguchi-san: We can't say exactly how much there is - we want to keep some surprises for players!

I will say, FINAL FANTASY VII REMAKE has been designed as if it were a standalone game, and comparable in size to other mainline FINAL FANTASY games.

The content you mentioned from other FINAL FANTASY games… I don't want to say precisely what's in FINAL FANTASY VII REMAKE, but if you're expecting endgame content, you won't be disappointed.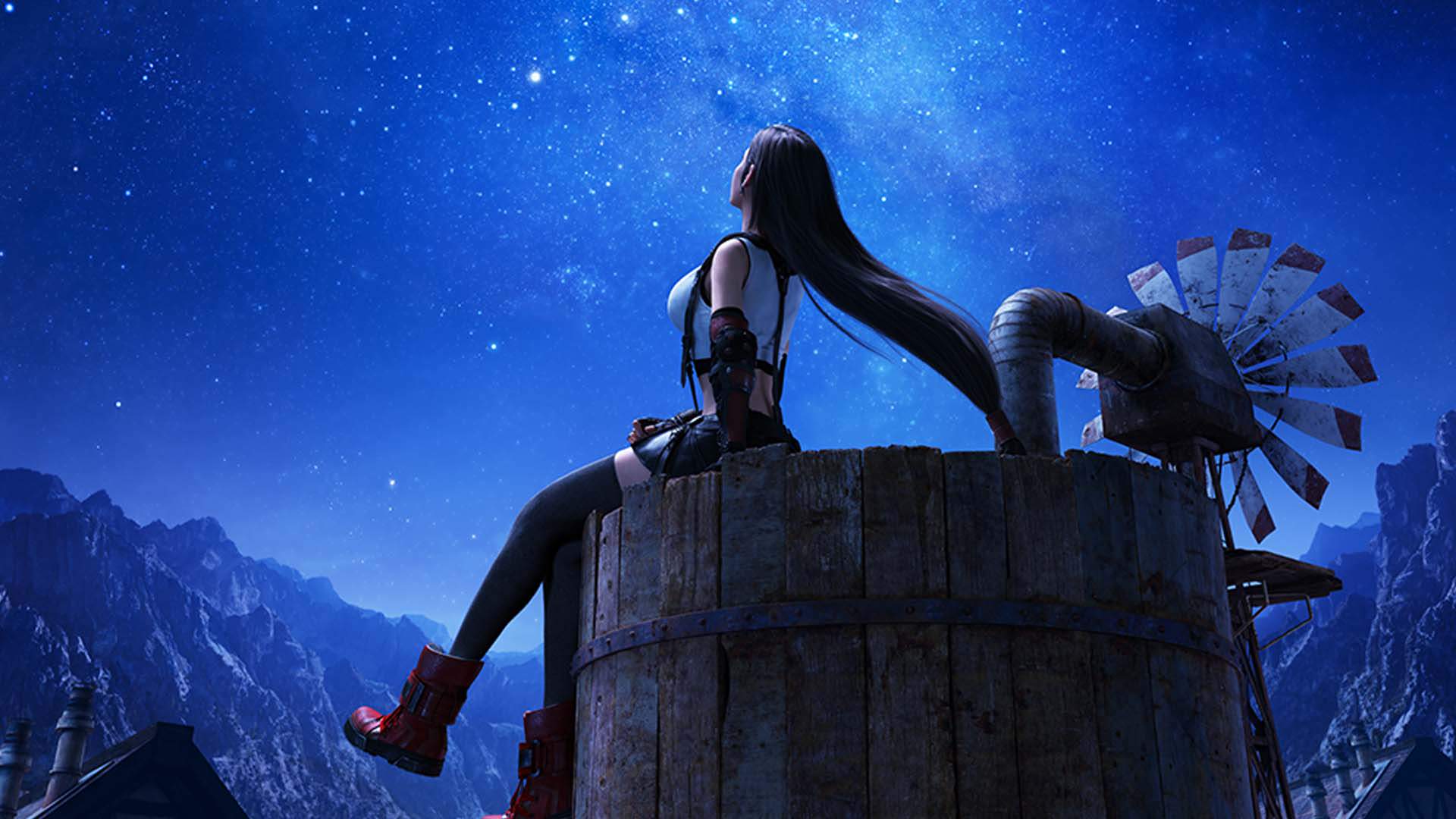 How does Red XIII work in FINAL FANTASY VII REMAKE? How much content is there in the game? Why set it in Midgar? The developers of the game answer our questions.
square-enix-games.com