Joined

Dec 11, 2018
Messages

1,222
Trophies

0
"Scientists around the world are racing to find ways out of the new coronavirus pandemic. Some are working to develop new drugs and vaccines, while others are looking to see whether therapies we already have may help against COVID-19.

In the latter category, researchers have dusted off one intriguing compound in our collective medicine cabinet — a century-old vaccine to fight tuberculosis, a bacterial disease that affects the lungs. A couple of early analyses, which have yet to be peer-reviewed, have found that countries that require this vaccine, called Bacillus Calmette–Guérin (BCG), seemed to have been hit less severely, in terms of both number and severity, by the coronavirus that causes the disease COVID-19."
Dozens of countries, including Japan and China, require children — typically newborns — to receive the BCG vaccine as protection against tuberculosis, an infection that is typically more common in lower-income countries. Other countries, such as Spain, France and Switzerland, used to require the vaccine but stopped because the risk of catching the disease in those countries lessened, according to one of the preprint studies published in

medRxiv

on March 28. Other countries, such as the U.S., Italy and the Netherlands never had such a universal vaccine policy for the BCG vaccine.

But scientists have long known that "almost by lucky accident," the BCG vaccine doesn't just protect against tuberculosis, it also helps fight other viruses, respiratory infections in particular, Cannon said. The vaccine, "in some sort of unexpected and magical way, is like a broad immune booster," she said.

For example, one study conducted in Guinea-Bissau in West Africa found that children who were vaccinated with BCG had about a 50% reduction in overall mortality, largely because the vaccine reduced respiratory infections and sepsis, or blood poisoning, according to the medRxiv study. Other studies, mostly conducted in animals, have found similar broad-spectrum protections from the BCG vaccine.
Typically, live vaccines provide a "strong and long-lasting immune response" and sometimes even "lifelong protection" against the germ, whereas inactivated forms of vaccines, such as those in flu shots don't provide immunity that's "as strong,"

according to the U.S. Department of Health and Human Services

.

While most vaccines prompt one arm of the immune system — the adaptive immune system — to create antibodies that target very specific pathogens, the BCG vaccine taps into the other arm, the innate immune system. This system doesn't discriminate against pathogens and releases immune cells rather quickly to fight any foreign substance. The BCG vaccine thus boosts the body's production of non-specific immune cells.
"The medRxiv study and another preliminary study recently published in Research Gate came to similar conclusions: there seemed to be a correlation between countries that require BCG vaccines and a reduced spread and severity of COVID-19 cases. For example, Portugal — which has required BCG vaccines for infants — has over 16,000 cases of COVID-19 but only 535 deaths whereas neighboring Spain has over 169,000 cases and over 17,000 deaths.


Similarly, Ireland, with 9,655 cases and only 334 deaths, requires the BCG vaccination, whereas the U.K. with 89,554 cases and 11,346 deaths no longer does. Based on these numbers, Ireland has a fatality rate 3.5% whereas the U.K. has a fatality rate of 12.7%. Of course, there are big population number differences across these countries, along with other variables that could affect death and infection rates."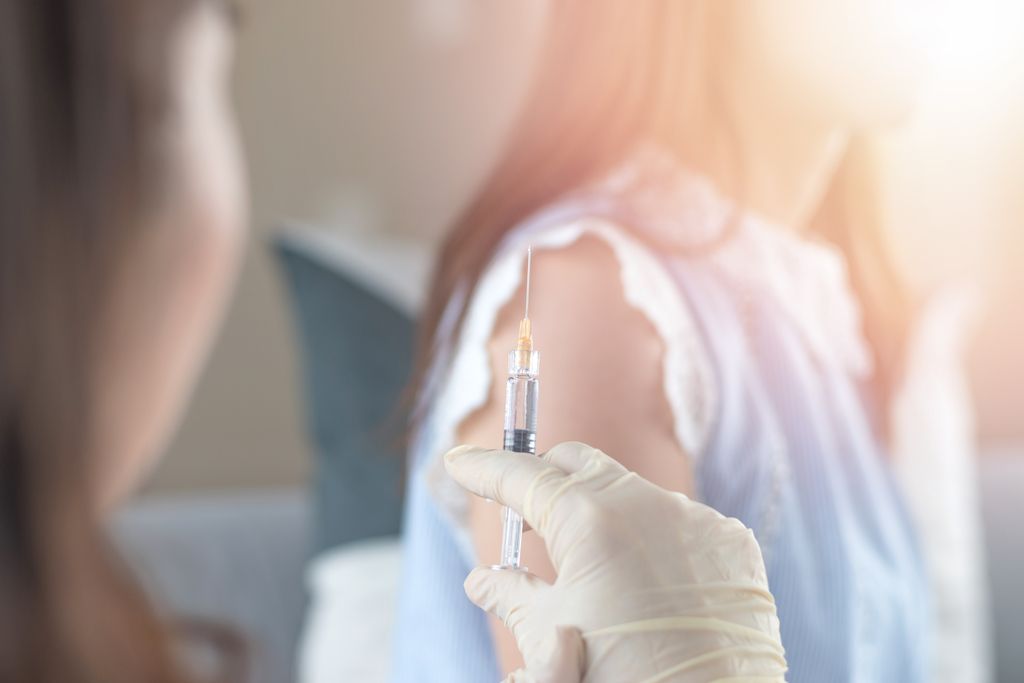 Several clinical trials around the world are now examining whether this vaccine could protect against this new foe.
www.livescience.com