Joined

Dec 11, 2018
Messages

1,222
Trophies

0
"So think about that when you cheer the man of the ship who exposed you to that," Moldy said. "I understand you love the guy. It's good that you love him. But you're not required to love him."

"Crew of the Teddy Roosevelt, you are under no obligation to love your leadership, only respect it," he continued. "You are under no obligation to like your job, only to do it. You are under no obligation, you are under no obligation to expect anything from your leaders other than they will treat you fairly and put the mission of the ship first."
"That's your duty," Modly said. "Not to complain. Everyone is scared about this thing. And let me tell ya something, if this ship was in combat and there were hypersonic missiles coming in at it, you'd be pretty fucking scared too. But you do your jobs. And that's what I expect you to. And that's what I expect every officer on this ship to do, is to do your jobs."
"One of the things about his email that bothered me the most was saying that we are not at war, that we aren't technically at war," Modly told the sailors. "But let me tell ya something, the only reason we are dealing with this right now is a big authoritative regime called China was not forthcoming about what was happening with this virus and they put the world at risk to protect themselves and to protect their reputations."
Modly told the crew that their former commander, Capt. Brett Crozier, was either "too naive or too stupid" to be in command or that he intentionally leaked to the media a memo in which he warned about coronavirus spreading aboard the aircraft carrier and urged action to save his sailors.
"It was a betrayal. And I can tell you one other thing: because he did that he put it in the public's forum and it is now a big controversy in Washington, DC," Modly said, according to a transcript of remarks Modly made to the crew, copies of which have been provided to CNN by multiple Navy officials.
Modly's use of the word "betrayal" is a loaded because saying an officer has betrayed the Navy is a court martial offense.
When asked if Modly's personal attack on Crozier was appropriate, a senior defense official said Monday, "I don't know what to say."
A defense official familiar with Modly's remarks offered his opinion of Modly's address, saying the acting secretary "should be fired. I don't know how he survives this day."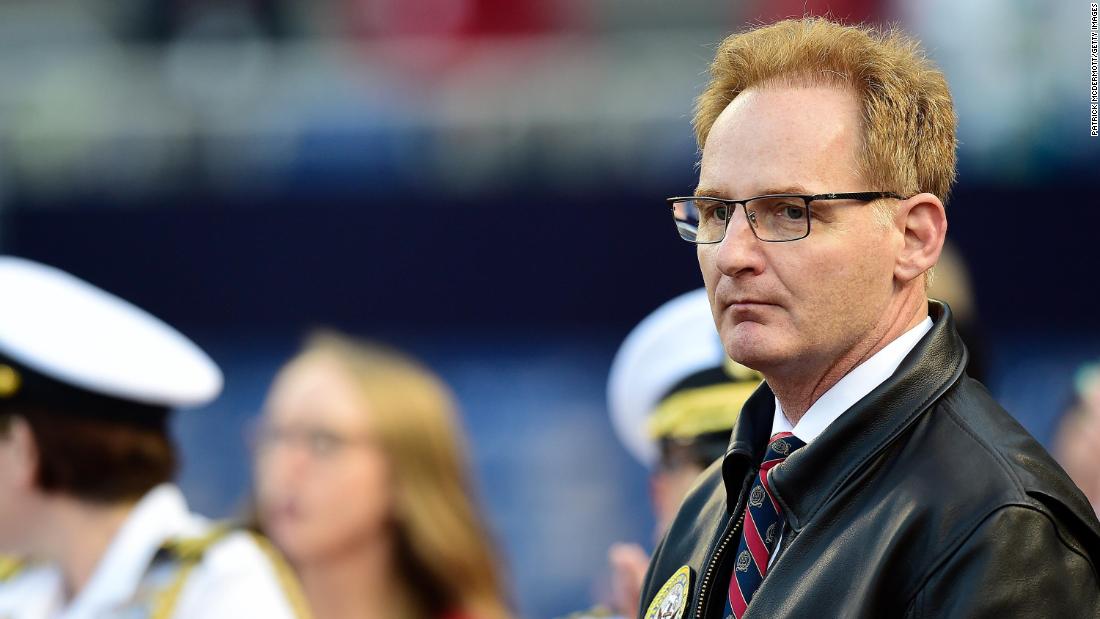 Acting Secretary of the Navy Thomas Modly apologized Monday night for calling the now-ousted commander of the USS Theodore Roosevelt "stupid" in an address to the ship's crew Monday morning.

edition.cnn.com
Acting Navy Secretary Thomas Modly said on Monday he stands by "every word" he said to the crew of the aircraft carrier USS Theodore Roosevelt, after leaked audio revealed a profanity-laced speech in which he called the ship's former commanding officer "naive" and "stupid."
Thomas Modly had criticized the former captain of the USS Theodore Roosevelt, who was fired after sounding the alarm about a coronavirus outbreak.
www.politico.com