Joined

Dec 12, 2018
Messages

1,169
Trophies

0
For the last week, Spot has been deployed at Brigham and Women's Hospital in Boston, where the robot is being used as a "mobile telemedicine platform." In other words, Boston Dynamics has mounted an iPad on its back so that Brigham and Women's staff can remotely video conference with patients in the testing tents outside the hospital, where potentially infected individuals are triaged for testing.

The process typically takes up to five employees. With Spot, the hospital is able to reduce their staff's exposure to the disease and conserve PPE. After all, robots don't need to wear a mask.
"While the work compiled here focuses on Boston Dynamics and its quadruped robot Spot, the findings here can easily be adapted to other robotic platforms, including wheeled and tracked robots," the company wrote in a

document

outlining their progress.

Boston Dynamics says it has also created a prototype allowing Spot to measure a patient's body temperature and breathing rate using an infrared camera. They're also designing technology so that a semiautonomous robot could disinfect empty hospital rooms using an ultraviolet light that can kill virus particles.

The company has prototyped simpler applications, such as mounting a tray and radio on Spot so it can deliver food, medicine, and other supplies to patients in isolation.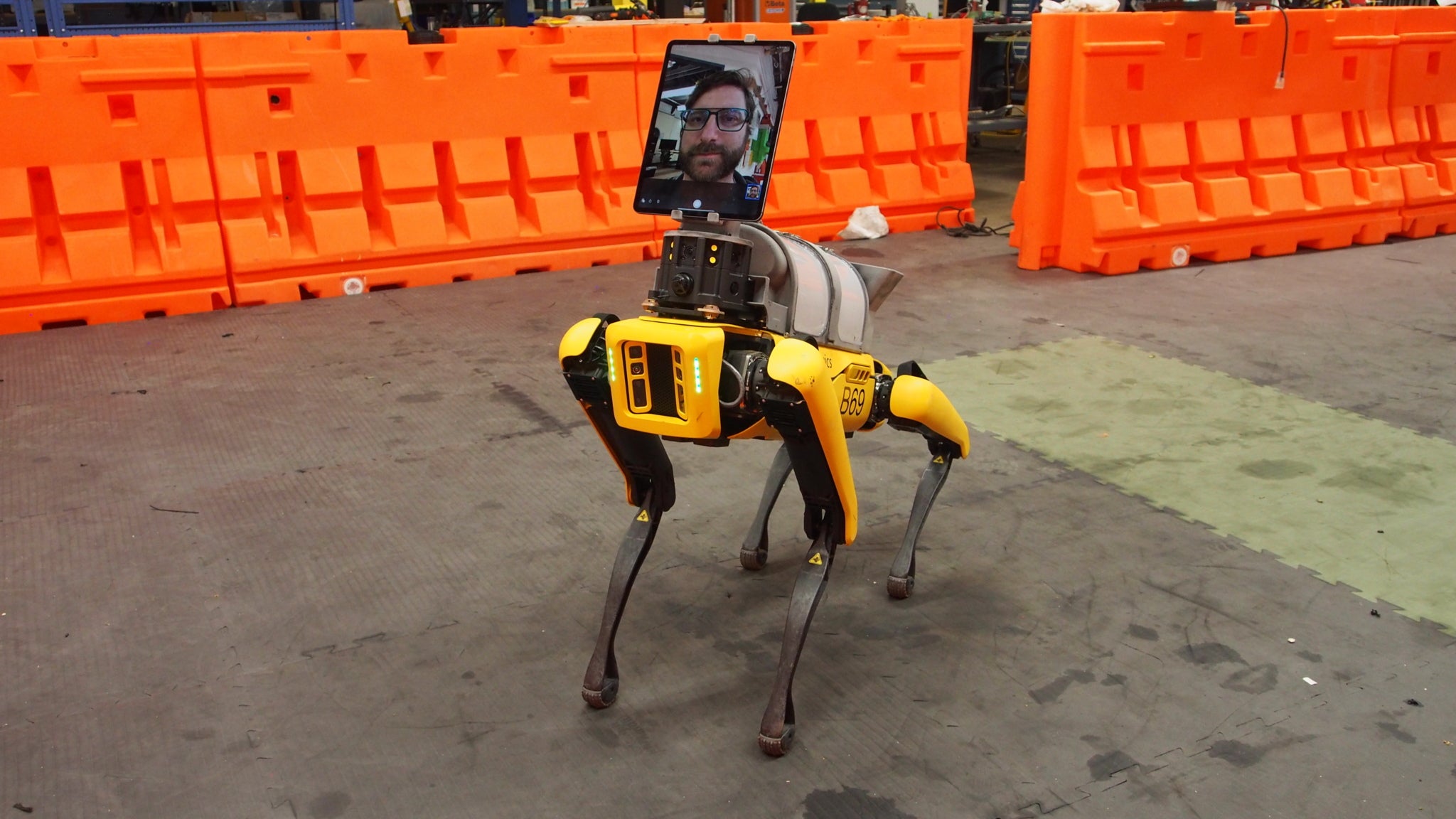 Boston Dynamics has experimented with a multitude of uses for their four-legged robots, from inspecting oil rigs to assisting police in potentially dangerous environments. And now they're helping health care […]
In response to COVID-19, we put together a preliminary robotic telemedicine platform to triage patients from afar, reducing risk to critical medical staff.
www.bostondynamics.com