Joined

Dec 11, 2018
Messages

1,222
Trophies

0
"We have a problem," Cox said. "Mark's very angry about your icon."



"Are you serious?" Systrom asked. "What's wrong?"

"It looks too much like the icon for Facebook Messenger," Cox said, referring to Facebook's chat service, which also had a horizontal lightning bolt shape in the center. Zuckerberg couldn't stand that IGTV competed visually with a sister product.
Zuckerberg questioned whether Instagram should even disclose that its user count had topped 1 billion. The subtext wasn't very sub: A Facebook property was reaching thresholds that made it look like the next Facebook, and the parent company wanted to make sure its namesake website and app didn't suffer for the comparison.
Once, when he lost a Scrabble match to a friend's teenage daughter, he created a simple software program to cheat for him.
By the end of 2016, just as his company was facing its first controversies related to Donald Trump's election, Zuckerberg was focused on a different kind of threat. Typical Facebook users were posting fewer of their own thoughts and photos, and Zuckerberg suspected Instagram's successful copying of Snapchat Stories was to blame. (The success came as a surprise even to Zuckerberg, who unbeknownst to Systrom had again tried and failed to buy Snapchat shortly before Instagram Stories debuted.) He enlisted his most trusted data scientists to study whether Instagram was becoming a Facebook alternative and threatening its dominance. Zuckerberg thought the research showed that Instagram would start eating into Facebook's user base within six months. The word "cannibalization" started to creep into his management meetings.
Yet Zuckerberg couldn't seem to bear the idea that Instagram might outshine Facebook. He told Systrom he believed Instagram Stories was successful not because of its design, but because they'd happened to release the feature ahead of Facebook Stories. Facebook had helped Instagram long enough, he decided. In 2018, Instagram would have to start giving back.

Instagram users barely noticed Zuckerberg's first change. He ordered Systrom to build a prominent link within the Instagram app that would send his users to Facebook. Around the same time, he had his own engineers remove the prominent link to Instagram on Facebook's site.
Zuckerberg's willingness to expand Instagram's team had waned, too. He balked at adding engineers to facilitate the release of IGTV, even though Instagram was on track to hit 1 billion users and $10 billion in revenue that year. He allowed Systrom and Krieger to hire 93 more employees, bringing their count to around 800—still far short of what they felt they needed. Instagram's co-founders were shocked; Zuckerberg granted Oculus, which was losing money, more than 600 new employees. Krieger dug up the numbers and learned that Facebook, which hired 8,000 people in 2018, had six times as many employees as Instagram when it added its billionth user.
After Instagram reached 1 billion users, Zuckerberg directed Javier Olivan, Facebook's head of growth, to draw up a list of all the ways Instagram was supported by the Facebook app. Then he ordered the supporting tools turned off. Instagram would no longer be promoted in Facebook's news feed. Sure enough, Instagram's growth slowed to a halt.
Zuckerberg hasn't disclosed an updated number of Instagram users since 2018. Eventually, he says, Facebook's total user number won't be broken out, either. The company will just report one number—total users of the Facebook "family," including Facebook, WhatsApp, Instagram, and Messenger. The overall number sits at 2.9 billion, accounting for duplicates between the apps. Using an overall number will allow Zuckerberg to mask any slowdown in the core Facebook app's growth. It will also make it tougher for antitrust-minded regulators to recognize that Facebook owns the world's top Facebook alternative.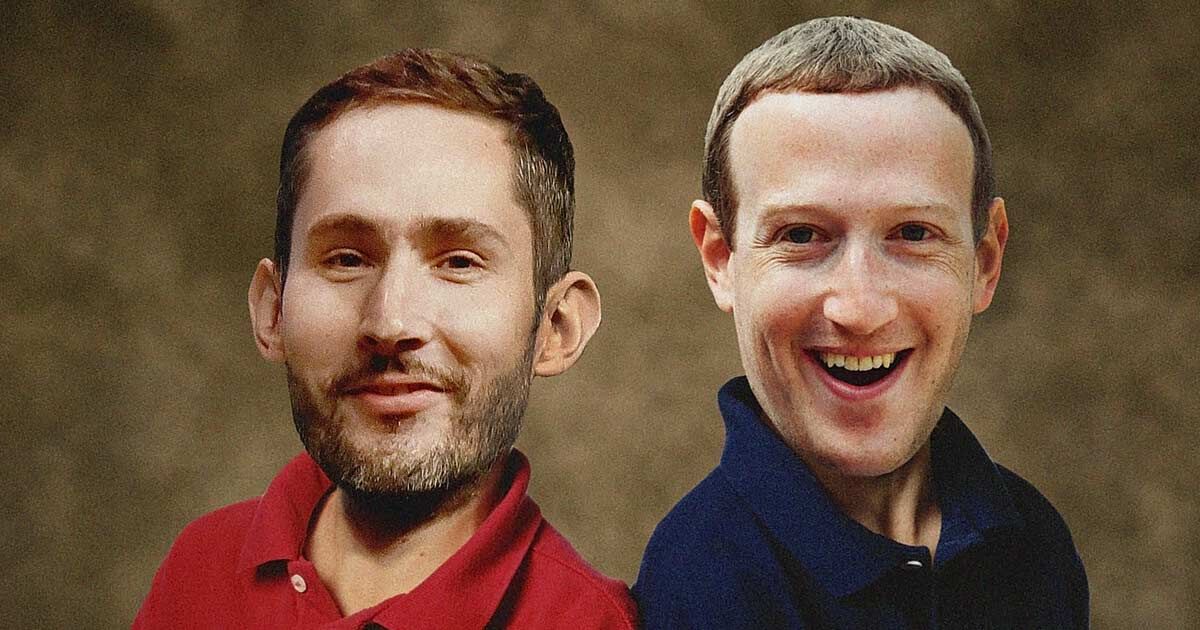 The Facebook CEO promised Kevin Systrom independence, but an excerpt from Sarah Frier's book No Filter shows that only lasted until Instagram started to look like the favorite son.
www.bloomberg.com