Joined

Dec 11, 2018
Messages

1,237
Trophies

0
I want to assure Americans that we have a team of public health experts," President Trump said at Tuesday evening's coronavirus task force briefing — a bit of reassurance that probably would not have been necessary if that briefing had included anyone from the Centers for Disease Control and Prevention.

The CDC normally takes the lead in outbreaks, ranging from the 2009 flu pandemic to Ebola to the lung injuries caused by vaping. Its recent absence from the national stage has led to fears that the agency's objective, science-based approach is being ignored, especially as Trump signals that he hopes to relax restrictions on social gatherings by Easter to help revive the economy.
"This has never happened before. In the nearly 75 years that the CDC has existed, in every single infectious disease outbreak the country has dealt with, the CDC has been central. It's been at the decision table, and it's been at the podium," says former CDC director Tom Frieden, who is now president and CEO of the global health initiative Resolve to Save Lives.

"I feel less safe because it's not clear that the CDC's expertise is feeding into the decisions that are being made, and these are life and death decisions," says Frieden. "We are less safe because the CDC doesn't have the voice and the role it needs to have."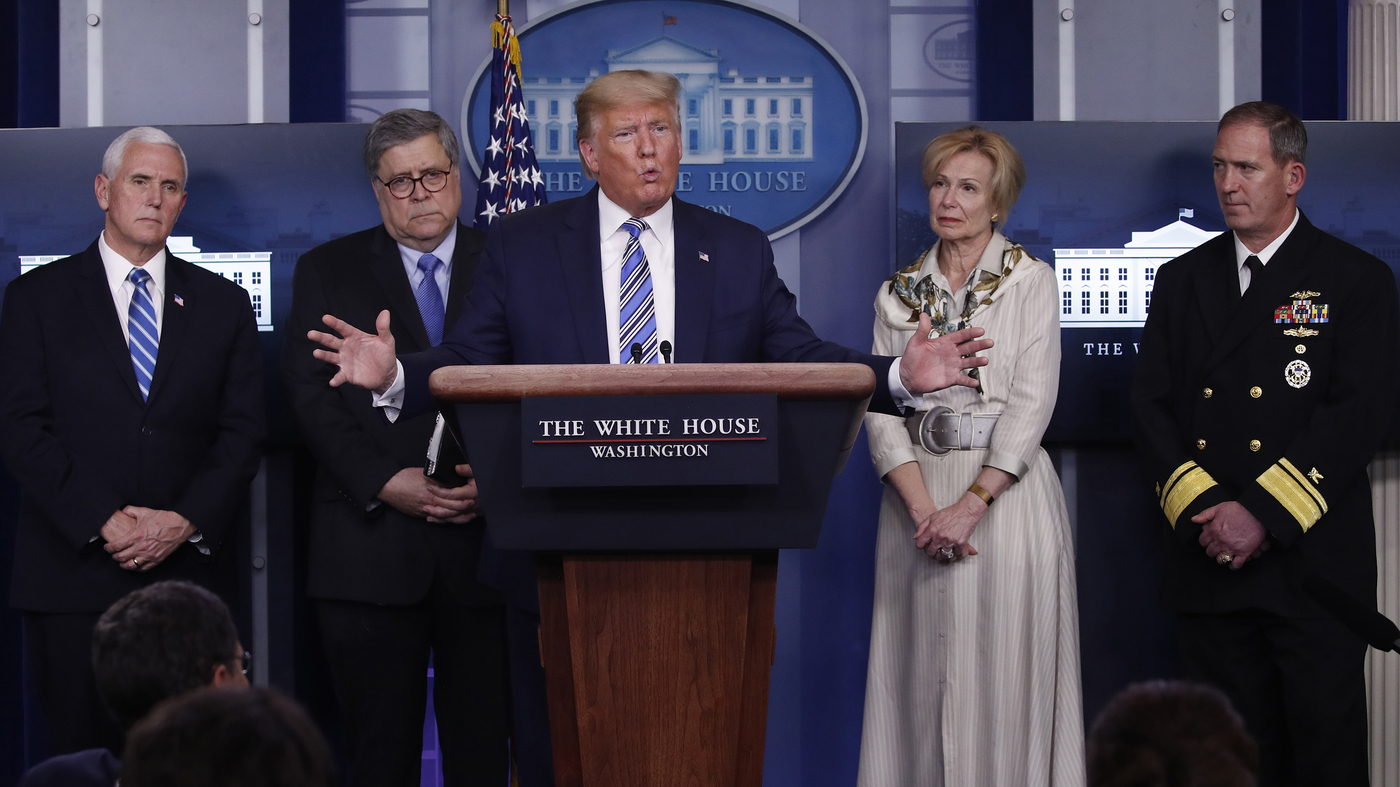 Usually in health emergencies — HIV, vaping and more — the Centers for Disease Control and Prevention is key to shaping policy and explaining it. That's changing to America's detriment, leaders say.
www.npr.org