Well-known member
Newcomer
Joined

Mar 27, 2019
Messages

96
Trophies

0
For the longest time, this was a quote that was brought up often. It was coined by Shigeru Miyamoto. According to legend, it goes back to the Nintendo64 era when they had to delay Ocarina of Time.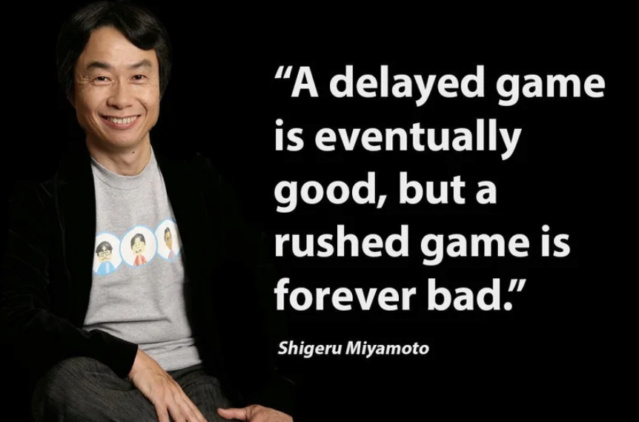 As Shigeru Miyamoto clarifies years later with the JWittz's channel in
an interview about Star Fox Zero
. He didn't mean to imply every bad game is bad, just that if you release a game in a bad state, you will always regret it.
However as time goes on, do you guys still feel like this quote rings true?
We have games that start badly, but now you can have day-one patches and DLC that might help lift a game enough to be pass from bad to good.
Are there any games you know like this?