Joined

Nov 29, 2022
Messages

8
Trophies

0
Good first-person shooter games are meant to challenge players and hone their skills. They create a challenge that you don't otherwise have in everyday life. Coordination and focus are always required when playing them. But what if you added the element of communication to that challenge?
The cool thing about co-op games is that they all require a certain level of communication to get through the campaign or each match. But with FPS co-op games, that requirement goes through the roof. The games really add another level of coordination, focus, skill, communication, and even some healthy competition.
Check out the top 15 best co-op FPS games to play with your friends!
15. Shadow Warrior 2​
2016 | PS4, Xbox One, PC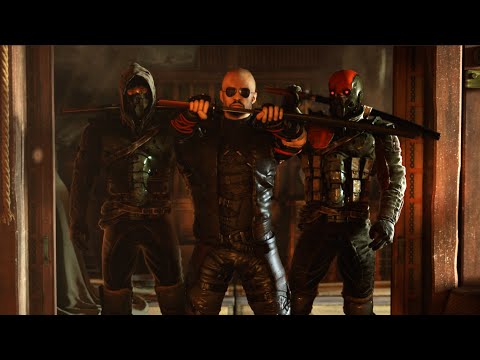 Shadow Warrior 2 - Announcement Trailer
It's been five years since Lo Wang had a falling out with his untrustworthy employer and the ancient gods of the shadow realm. No matter how hard he tried, Lo Wang failed in his efforts to rid the world of darkness. So, Lo Wang has taken to hiding in the mysterious backcountry just outside the reach of his enemies.
He is now forced to make it as a lone mercenary on the periphery of the corrupted world. Lo Wang must fight his way back and once again earn the status of an intimidating warrior. It seems like an impossible task. By wielding incredible weapons of devastation and with the help of several allies along the way, it might just become possible.
Link up with up to three other players and battle through an extensive campaign. Players must work together to overcome the obstacles in the main quest while having fun on the exhilarating side quests. In the meantime, they can keep their armor customizable, look for lucrative loot, and use anything they come across.
Shadow Warrior 2
is a game of challenges. Treacherous terrain makes up the realms, both human and demon. With procedurally generated landscapes, there are hidden twists and turns throughout the entire game. Weapons include both blades and bullets, from katanas to explosive firearms. Being a ninja alone comes with perks, but having a group of ninjas? That's unbeatable!
Fun Factor: 65/100
14. GTFO​
2019 | PCtheir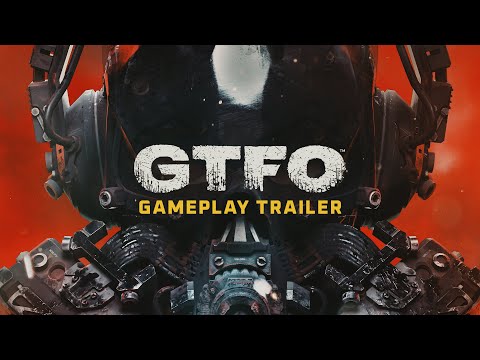 GTFO Version 1.0 Launch Gameplay Trailer (4K)

GTFO
is a gruesome horror shooter with a ton of gory details that will make you wish you never came across it. It's one of the most extreme hardcore challenges yet. It's not for players who aren't up for a challenge.
Become a team of prisoners that have been thrown into the Rundown. When a new work order has been issued by the warden, players must work together to make their way through the disintegrating research facility.
Players must progress level by level deeper inside the building while surviving off of the equipment and materials they may scavenge. Teamwork and cooperation will be required for success. A strategy will help players succeed, but only if the entire team does its part.
If players don't have enough real people, bots can fill the lineup. However, because of the level of tactical combat and communication required, it's better to play with people. Together, players can decide the best approach and what boosters, equipment, and weapons they need to bring to have the best chance.
The entire game hinges on cooperation to survive, whether you're playing with real humans or computer-controlled players. The game as a whole is incredibly entertaining, especially if the players are good friends. Be prepared for blood, guts, and freaky monsters that lurk around every corner. The details are magnificent, hurling you into the world inside the game itself.
Fun Factor: 70/100
13. Payday 2​
2013 | PS3, PS4, Xbox 360, Xbox One, Nintendo Switch, PC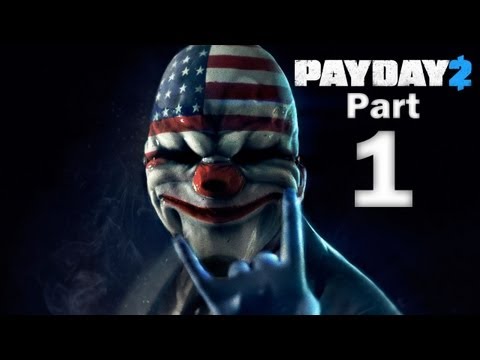 Payday 2 Co-Op Gameplay Walkthrough - Part 1 - Night Club
The CRIMENET network is always offering a variety of criminal contracts. Players can commit any crime, from small-time (robbing the small Five and Dime on the corner) to big-time (kidnapping) to national security crimes (hacking or bank robbery). The possibilities are endless.
Players can work together in crews of up to four, progressing through the jobs. The bigger the job, the better the rewards. Crews must work hard to make a name for themselves, choosing carefully which jobs they can reap the most rewards from. Players must also choose their characters wisely, with each having their own mask and skills.
Different weapon choices and character customization have the added benefit of drawing the player in and allowing them to give themselves a whole new identity while in the game. Aesthetic enhancements can allow players to expand upon their ideal character. The new mask system is robust and gives players a lot of options for customizing their masks, including changing the color, pattern, and more.
Payday 2
is incredibly dynamic, with no scenario playing out the same way twice. Every job allows for a variety of approaches, so careful planning with your crew is necessary to pull off the ideal heist. Or just run in, guns blazing. Whichever seems like the best approach. Become the ultimate criminal without ever leaving your couch.
Fun Factor: 70/100
12. RIPOUT​
2022 | PS5, Xbox Series X/S, PC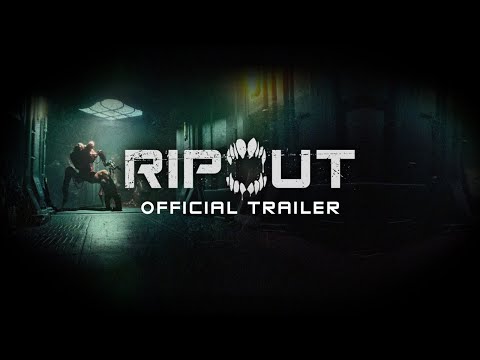 Ripout Game - Official Trailer
An exciting co-op horror first-person shooter that is still relatively new,
RIPOUT
is almost certain to give players nightmares. Together, in teams of up to four, players must battle through mutant-infested spaceships. In a PvE setting, players must work together to survive, which is nearly impossible.
The once-abandoned starship is now home to strange, genetically modified animals that have no apparent origin. These creatures are ever-changing, leaving players unable to predict what comes next. Unfortunately, even if the team makes it through one ship, there's an entire fleet waiting to be explored.
Players must weigh every option when choosing a character. Each choice can affect how they will experience the game. Endless suspense allows for replayability, almost to the point that you don't want to stop. Working together as a team means building off each other's characters, communicating along the journey, and just having each other's backs. That is the only way to survive the mission.
Humanity is clueless as to what's happening. Only you and your team can find out what's going on and how to fix it. Can you and your team unravel the fate of humanity and possibly save them?
Fun Factor: 75/100
11. Far Cry 5​
2018 | Xbox One, Xbox Cloud Gaming, Luna, PS4, PC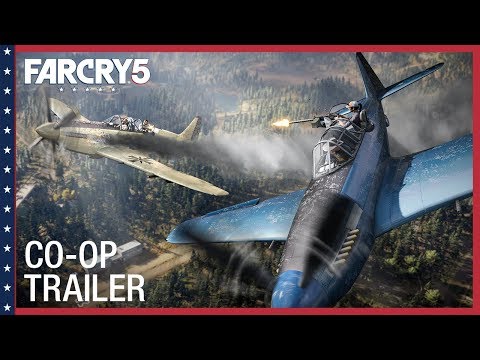 Far Cry 5: Co-Op - Friend For Hire | Trailer | Ubisoft [NA]
It's high time
Far Cry
came to America. This is the fifth installment of the award-winning franchise and a personal favorite. Step into Hope County, Montana, and meet your match with the doomsday cult, Eden's Gate. It's about time somebody stood up to the cult leader, Joseph Seed, and his derisive siblings.
Someone needs to knock this cult down a peg, fight back, and wreak havoc on them. While players can choose to do this alone, it's more beneficial to work with a teammate. Together, players can carve their own path, choosing how to approach any obstacles in their way.
What may seem like a simple cult takedown can quickly turn into an epic battle. Cult forces will come together to fight back, making the mission much more difficult. Create the most beneficial characters in the most customizable
Far Cry
yet. Players can make customization decisions together to improve their chances of taking down the cult.
At least three mini-bosses in
Far Cry 5
, probably the best game in the series, lead to the main antagonist. The exciting and creative storyline is sure to capture your attention, with complementing music along the way. Teammates can improve their chances of successfully and safely destroying the cult. But make sure you trust your teammate, or things just might go wrong for you.
Fun Factor: 80/100
More here:
[Top 15] Best Co-Op FPS Games to Play With Friends
www.gamersdecide.com